Renowned author Roxane Gay set for Exeter event on first UK tour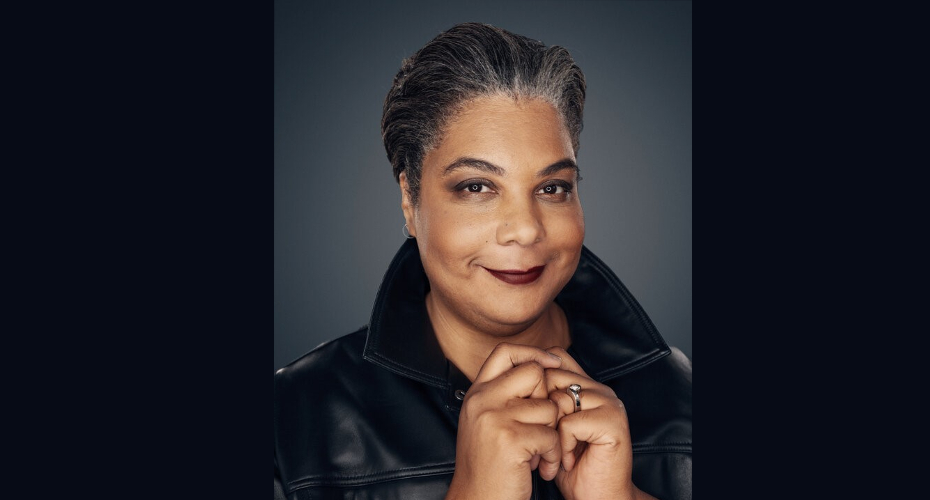 Internationally-acclaimed writer and cultural commentator Roxane Gay is set to appear at a live in-conversation event at the University in March as part of her first ever UK tour.
Co-hosted with Exeter City of Literature, the event will see Roxane explore topics around feminism and social criticism – from politics to patriarchy, Beyoncé to reality television – when she appears before a live audience at the Forum Alumni Auditorium on Tuesday 14 March.
Roxane, known for her collection of essays, Bad Feminist, her bestselling book, Hunger: A Memoir of (My) Body, and for being the first black woman to lead a Marvel title, writing a comic series in the Black Panther universe called World of Wakanda, will be in conversation with alumna Sharifa Milford-Al Hashemy, an inclusion and equity specialist.
"I am so excited to visit Scotland for the first time and return to England, visiting Liverpool, London, Bath, and Exeter," Roxane said. "The past several years have been turbulent here in the United States and abroad in the U.K. (Trump! January 6th! Brexit! BoJo! Harry and Meghan!). We have a lot to talk about and I can't wait to start that conversation with you!"
Roxane hosts the Webby Award-winning podcast The Roxane Gay Agenda and pens the "work friend" advice column for the New York Times. In 2021, she began her own publishing imprint with Grove Atlantic, "Roxane Gay Books." She has several books forthcoming including How to Be Heard, on writing advice and how to use your voice, as well as The Year I Learned Everything, a YA novel. She is also at work on television and film projects including a film adaptation of Hunger and a television adaptation of her comic book The Banks.
Anna Cohn Orchard, Executive Director of Exeter City of Literature, said: "I've been lucky enough to see Dr Roxane Gay speak at two events in the US and each time I have been blown away by the way she weaves together cultural and social commentary with heart, humour, and deep thought. She is one of the great writers and thinkers of our generation and I'm incredibly honoured to be bringing her to Exeter, a UNESCO City of Literature."
Professor Adam Watt, Deputy Pro-Vice-Chancellor for the Faculty of Humanities, Arts and Social Sciences, said: "We are thrilled to welcome Roxane Gay. Right across our University, academics and students engage with questions of gender, class, race, and society, often through the lens of literature and culture. The opportunity to hear Roxane Gay's incomparable take on these matters in person is a terrific prospect for our whole community."
Sharifa Milford-Al Hashemy is a graduate from Exeter's Masters in Gender and Identity and has conducted academic research on gender equity, social policy, and law in the Middle East.
More information on ticketing for the event is available via Eventbrite.