Sharks, salt sores and sleep deprivation: Exeter graduate set for superhuman rowing challenge across the Pacific Ocean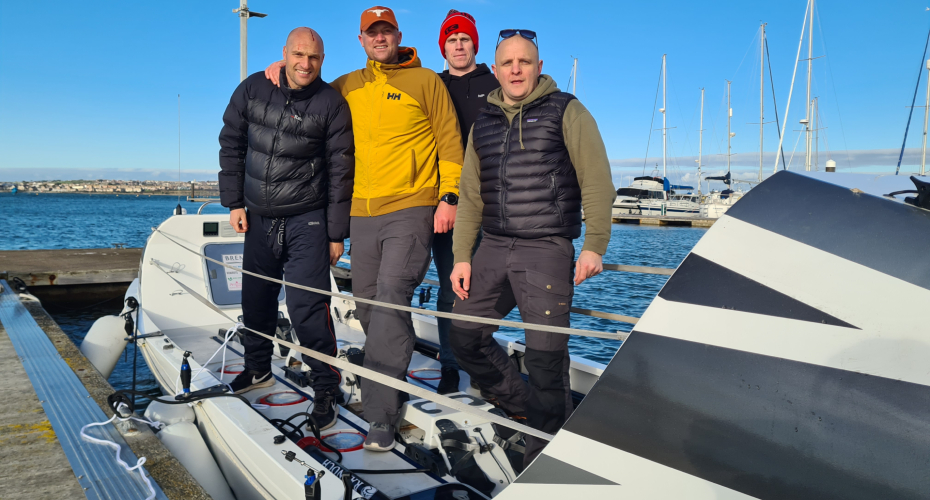 A serving British Army Captain and graduate of the University of Exeter, Cornwall is preparing to take part in a gruelling team rowing race across the world's largest and deepest ocean.
Captain Chris Bailey, of the 1st Battalion of the Royal Yorkshire Regiment, will attempt to row 2,800 miles with three fellow soldiers in the Great Pacific Race, which starts next month.
The quartet will row unaided from California to Hawaii – covering half the width of the Pacific Ocean – in around 45 days, contending with sleep deprivation, physical and mental fatigue, salt sores, weight loss, giant waves and inquisitive sharks.
Capt. Bailey, who graduated from Exeter's Zoology degree in 2013, and later, a Surveying, Land & Environmental Management masters degree, has been preparing for the endurance race for four years. But he admits that all the training in the world cannot truly prepare the team for the scale of the challenge ahead.
"It is fair to say that we do not fully know what we are getting into!" he said, from his base in Kenya. "Our focus as a team is simply to complete the race and still be speaking to one another at the end. We are all complete novices and despite having reasonably arduous careers, we know that this challenge will push all of us to our physical and mental limits."
Capt. Bailey and the Pacific One team – Maj. Simon Farley (Skipper), Capt. Chris Barnes and Capt. Sam Morris – will set off on 12 June from Monterey Bay, one of 14 identical boats in this year's Great Pacific Race. They will then attempt to row without any support to the finish line in Hanalei Bay, Kauai, carrying all of the supplies they will need to survive a maximum of 55 days at sea.
Among them will be the 1.2 million calories' worth of food required to fuel the quartet through the exertion of rowing for 12 hours per day. This they will do in two-hour shifts, usually in pairs, with their downtime spent resting, sleeping and completing various tasks on the boat. This will include diving beneath the vessel to remove barnacles, braving waters that are renowned for Tiger Sharks.
"To say that this will take us out of our comfort zone is a profound understatement," Capt. Bailey said. "Our intention is to gather as much data on ourselves through wearable medical technology to see the impact of the race. The energy expenditure, cramp conditions, monotonous routine, restricted diet and small team dynamics have huge parallels with the conditions on operations, and we are keen to understand the physiological effects."
The team has undergone intense physical training since January and has also worked with Special Forces psychologists and psychiatrists on the mental resilience they will need to endure the hardships – and each other. They have also focused on raising funds and are expected to donate thousands of pounds to charity in addition to covering the cost of the race.
Capt. Bailey, who played rugby for Redruth during his time studying in Cornwall, enrolled at The Royal Military Academy in Sandhurst after he graduated, and later qualified as an Armoured Infantry Platoon commander. He has served tours in Canada, Denmark and Estonia.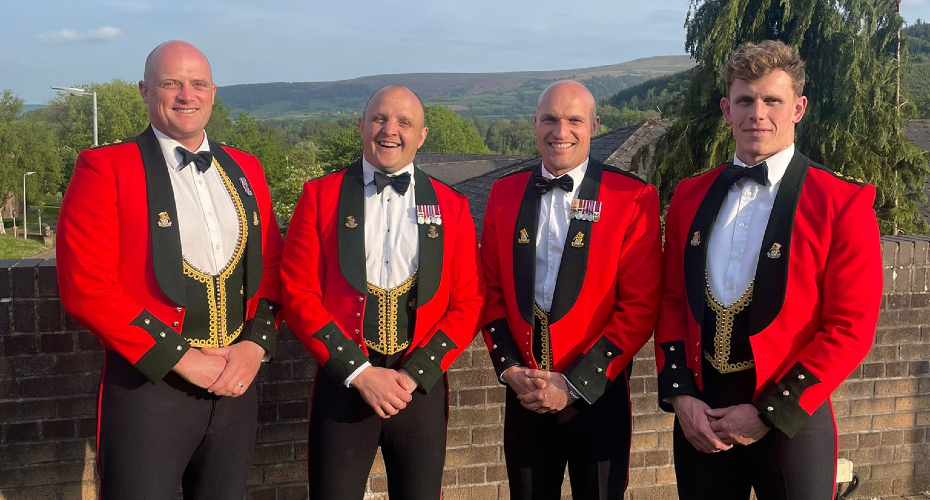 If Pacific One completes the race, the Royal Yorkshire will become the first regiment in the British Army to be successful in both the Great Pacific and Talisker Atlantic Challenge. For more details on the team, visit their website.
Both events are run by Atlantic Campaigns. More details of the events are on its website.