Marine experts come to Cornwall on World Ocean Day to discuss the future of our seas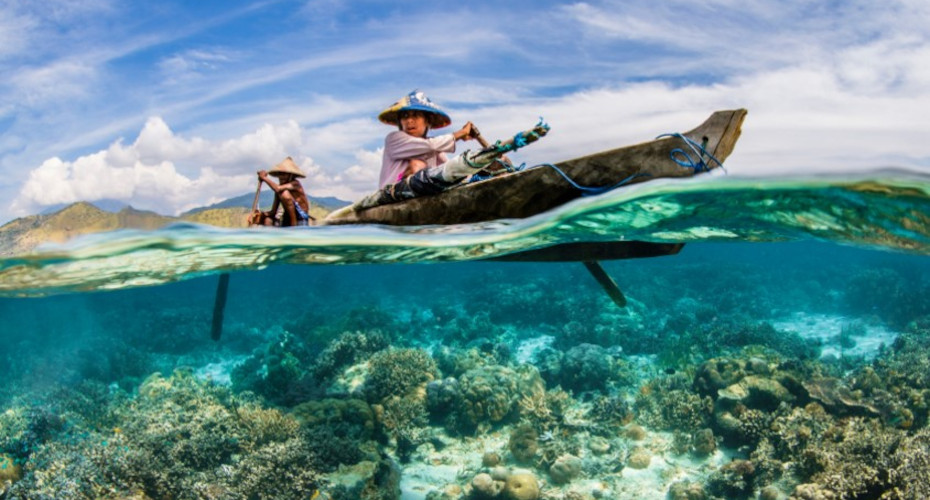 Expert speakers are being brought together by the University of Exeter on World Ocean Day (June 8) as a new book also launches about the importance of our marine environment.
Taking place at the university's Penryn campus in Falmouth, Saving Our Seas: Protecting our Oceans for Future Generations is a unique event showcasing speakers and a panel of world-class marine researchers discussing topics from how healthy oceans benefit us all, to what more needs to be done to protect them.
The event has also been chosen for the launch of a new book, Oceans and Human Health: Opportunities and Impacts – a collaboration of more than 100 authors exploring the interconnected and complex relationship between the health of both the oceans and humans. The work examines the many invaluable ecosystem services offered by oceans, as well as the global pollution and harm created by humans, and explores the associated risks and benefits to human health.
Professor Lora Fleming from the University of Exeter has helped create this new book and is also sitting on the expert panel. She said: "As global policy makers are rallied to act on World Ocean Day, there has never been a more relevant or urgent time for this work. For thousands of years, the coasts, seas and oceans have supported our health and well-being and now it's time to give back and truly care for them. It has been a privilege to work with such an esteemed, committed, and interdisciplinary team of experts from around the world on this book. We all care deeply about the future of ocean stewardship and through better understanding of the issues, global populations can unite to nurture and promote our life-enhancing relationship with the oceans."
More than two thirds of the globe is covered by ocean, but until recently only one per cent of the high seas which lie outside national control were protected. In March this year the United Nations High Seas Treaty was agreed, and the UN has declared this as the 'Ocean Decade'. The treaty pledges to place 30 per cent of the world's oceans into protected areas, put more money into marine conservation, and control resources like fisheries.
Honorary Exeter Graduate and Executive Director & Vice President of Oceana in the UK, Hugo Tagholm, is one of the speakers at the event and said: "I'm delighted the University of Exeter has invited me as a speaker alongside these superb experts to share the work we are doing at Oceana, and to discuss what more can be done globally to preserve the marine environment. While the UN High Seas Treaty is hugely important and we must ensure it is a success, this is only the first step towards achieving our goal of protecting our oceans for the future."
World Ocean Day Saving Our Seas: Protecting our oceans for future generations is taking place between 1700-1830 BST at the Environment and Sustainability Institute at Penryn and is being chaired by Professor of Marine Conservation at the University of Exeter, Callum Roberts. Further event details and information about attending can be found here – https://www.eventbrite.co.uk/e/saving-our-seas-protecting-our-oceans-for-future-generations-tickets-619611313117