Exeter's subject success in Complete University Guide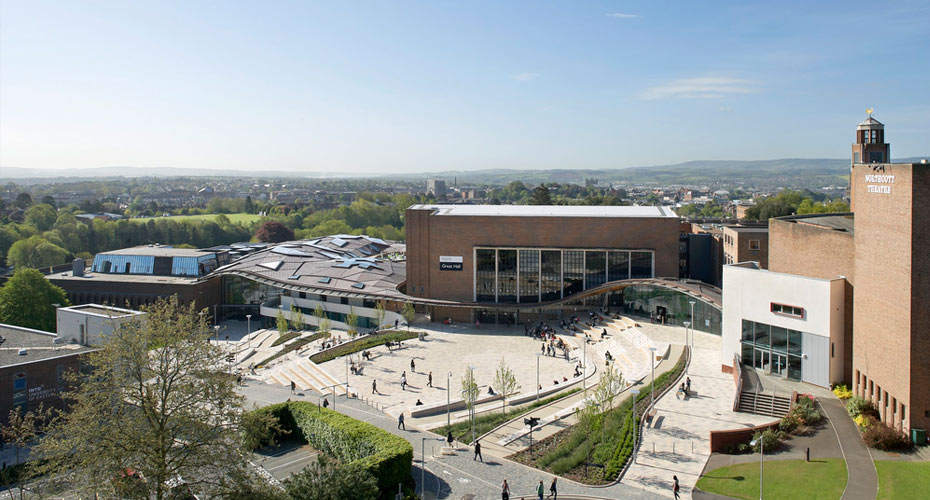 The University of Exeter's subjects spanning both the humanities and sciences have been recognised as being amongst the very best in the country, according to the latest influential league table.
Eighteen subjects are ranked in the top 10 in the Complete University Guide 2024, which was released on Wednesday, June 7th – with "Drama, Dance and Cinematics" ranked first nationwide. Overall, there are 35 subjects that have achieved a top 20 position.
The University also rose in the main rankings, up to 18th overall in from the 130 eligible universities nationwide.
Theology was the second highest ranked subject (5th), while African & Middle Eastern Studies and , Marketing were both 6th, Archaeology, Philosophy, General Engineering, Geology, Business & Management Studies and Sports Science were all 7th. Meanwhile Geography & Environmental Science, German, Accounting & Finance, and Russian & East European Languages were 8th, Economics 9th, and Politics, History, and Italian each in 10th position.
The subjects ranked in the top 20 are Mechanical Engineering, History of Art, Architecture & Design (both 11th), Electrical & Electronic Engineering, English (12th), French, Medical Technology & Bioengineering, Classics, Iberian Languages (13th), Psychology (14th), Mathematics (16th), Physics & Astronomy, Anthropology (17th), Sociology (18th), Civil Engineering, Computer Science (19th), and both Biomedical Sciences and Law (20th).
To find the subject data, the guide surveyed 151 universities on: Entry Standards, Student Satisfaction, Research Quality, Continuation and Graduate Prospects.
To find the overall university data, it surveyed 130 universities on: Entry Standards, Student Satisfaction, Research Quality, Research Intensity, Graduate Prospects, Student-Staff Ratio, Spending on Academic Services, Spending on Student Facilities and Continuation (the proportion of students who continue in their studies after their first year).