University of Exeter Announces Exciting New Creative Collaboration with the Eden Project and Artist Iman Datoo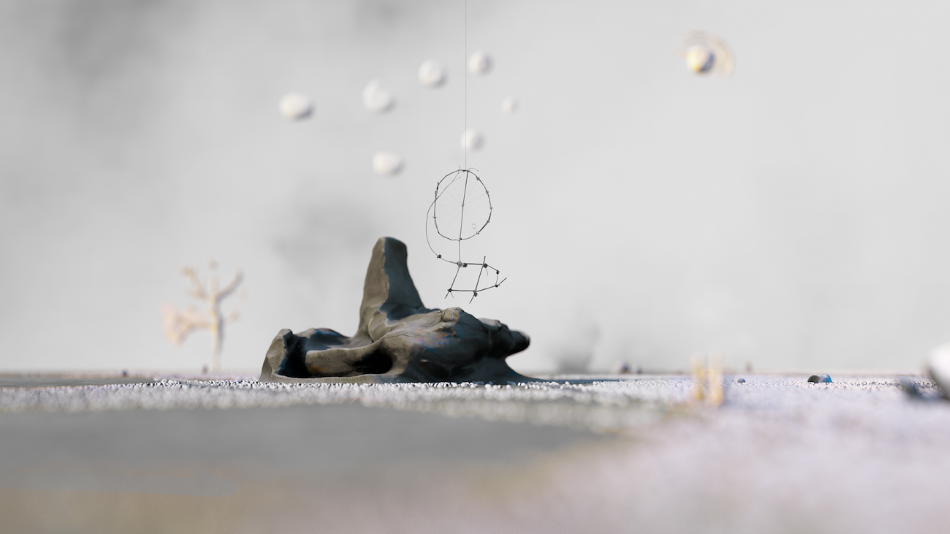 Bringing together art and science to reanimate soil and transform how we connect with its inhabitants, this engaging new collaboration sees London based artist Iman Datoo undertake a three-month residency with the University of Exeter's Environment and Sustainability Institute (ESI) and the Eden Project in Cornwall.
Taking place between May-August this year, the residency, entitled 'Making Kin with Soil / kindling new grammars', forms part of the Eden Project's 2023-24 site-wide narratives on Global Food Security. It has been made possible through the Collaboration Fund, which aims to support projects that explore environmental issues and cultivate a deeper understanding of the intricate relationships between humanity and the natural world.
As part of her residency, Iman will work with researchers at the ESI and Eden Project to explore strategies that bridge across different knowledge strands, connecting the local to the global and the cultural to the scientific, to create common and shared grammars for reanimating soil and communicating their inhabitants' sentience and liveliness. Mapping will serve as a crucial tool in understanding these interactions, capturing moments of interaction and difference within soils, and between cultural and scientific fields. Throughout the residency, Iman will be staging creative encounters with scientists, growers, and researchers at the University of Exeter and the Eden Project
Iman said "I'm interested in reorienting myself around soil, to inhabit a world that operates within another space and time-scale. Humans are part of soil communities, intrinsically linked through our gut microbiomes and the plants we cultivate and consume. I am keen to explore the deeper, relational changes required to perceive soil not only as a resource for crop production, but rather as a sticky web that entangles us humans with other life forms in rhythms of growth and decay."
Of Iman's work, Hannah Hooks, Art Curator at the Eden Project said "As an artist practitioner Iman has an incredible research sensibility and an ability to work across disciplines to expand knowledge and understanding of themes including biodiversity loss, decolonisation and human-plant relationships. The scope and scale of what humans may be able to learn from soil – to gain knowledge, to open new pathways to learning and connection, that enable renewal and resilience – are fascinating concepts within this emerging body of work and we are delighted to be able to partner and support this project."
Dr Jodie West, Culture, Impact and Partnership Development Manager, University of Exeter, Cornwall added "This collaboration is such an exciting opportunity, as Iman's creative process will encourage academics and practitioners to engage in new ways of thinking and exploring their research areas. The partnership with the Eden Project is so beneficial, for all, to deepen and widen enquiry and participation of varied audiences."
On Wednesday 19th July (12pm-2pm), Iman will be sharing initial thoughts and findings from her residency as part of a joint discussion and workshop at the Environment and Sustainability Institute on the University of Exeter's Penryn campus. As well as hearing more about Iman's residency, attendees will also have the opportunity to find out more about the current FX Creative Exchange collaboration, 'Mapping Emergence'. This exciting new project brings together Falmouth University Lecturer in Photography, Dr Catarina Fontoura, and University of Exeter Research Fellow, Dr Thomas O'Shea Wheller, to explore creativity, collective intelligence, and self-organisation amongst a diverse array of social insect species in the UK.
The event is free and open to all. Registration for the event closes at midnight on Monday 17th July. Find out more and book a space here.
Find out more about Iman's art practice here or get in touch if you're interested in collaborating iman@datoos.com.