Circular economist secures prestigious Research Fellowship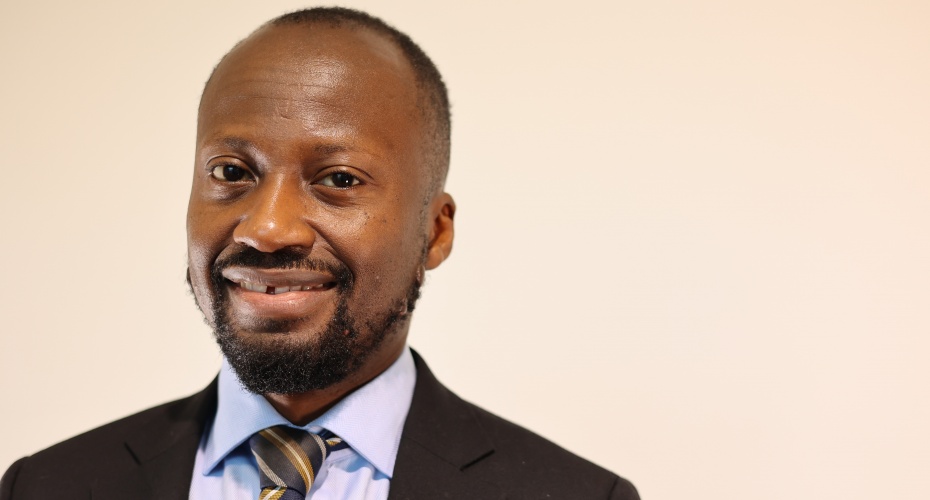 One of the University of Exeter's rising stars in the field of circular economy and digital manufacturing has been awarded a prestigious Research Fellowship, it has been announced.
Dr Okechukwu Okorie, a Lecturer in Sustainable Manufacturing, was awarded the highly competitive fellowship from the Royal Academy of Engineering.
The fellowships, announced annually, are designed to advance excellence in engineering by enabling early-career researchers to concentrate on basic research in any field of engineering.
Awardees receive funding of up to £625,000 over five years to advance their research careers. They also receive mentoring from experienced Academy Fellows, providing valuable advice and industry links that will enable the researchers to establish themselves as future leaders in their fields.
Dr Okorie's project, called 'A Novel Circular Economy-modelling Approach to Achieving Net Zero Manufacturing', is focused on the development of a multi-sector, evidence-based modelling toolkit to enable the adoption of circular economy principles in manufacturing, with the aim of meeting the UK's net zero target.
Dr Okorie said: "Research has shown more than 45% of greenhouse gas emissions are derived from products and services. Reducing these emissions from manufacturing is essential to meeting our net zero targets.
"The circular economy provides a framework to drive systemic innovation and transformational interventions in manufacturing through product-life extension, remanufacturing and re-use, but implementing it in manufacturing requires a stronger evidence base.
"As current modelling and analytical tools are not well suited to systemic transformations such as circular economy, I have proposed a hybrid top-down/bottom-up approach applied to key manufacturing sectors that will build the evidence base and prioritise key interventions and road-maps to a future net-zero manufacturing sector, based on circular economy.
"I am excited to start this important research and hope that my work and its results will be a net positive for manufacturing firms and policymaking bodies, especially as they struggle with achieving net zero due to the highly complex nature of manufacturing supply chains."
Fiona Charnley, Professor of Circular Innovation and Co-Director of the Exeter Centre for the Circular Economy and NICER CE-Hub, said: "I am delighted that Oke's work to create a circular economy modelling toolkit for manufacturing has received this important recognition and support.
"Measuring the outcomes of circular economy interventions represents one of the biggest challenges in circular economy research. Oke's research outputs I believe will make a significant contribution to the evidence base for a circular economy, and to the work of the NICER CE-hub at Exeter."
Professor Voicu Ion Sucala, Head of Engineering at the University of Exeter, added: "Oke's research tackles an important aspect of one of the world's biggest problems – the lack of an evidence base to support transformational interventions in the current manufacturing model.
"We congratulate him on being awarded this opportunity to develop his research, and hope it will pave the way for new net zero manufacturing business models that will improve the way we live, create jobs and support economic growth."