Exeter researchers awarded funding for ambitious culture and heritage project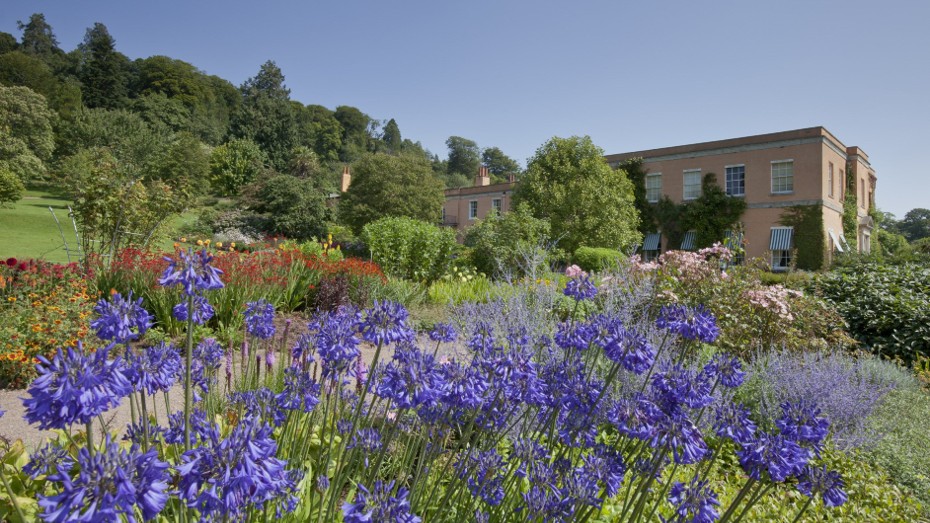 Understanding the value of our outdoor culture and heritage is the subject of a research project awarded funding of nearly £500,000 by AHRC and DCMS.
Researchers from the Land, Environment, Economics and Policy Institute (LEEP), part of the University of Exeter Business School, will lead the project working alongside co-investigators from the National Trust and Forestry England, two of the UK's largest landholders, as well as a range of project partners including the Association of Local Government Archaeological Officers, Chartered Institute for Archaeologists, Historic England, National Trails UK,The Heritage Alliance, Lake District National Park, Natural England and South Downs National Park.  
Dr Amy Binner, Senior Lecturer in Environmental Economics at LEEP, is the project's Principal Investigator. She said: "Our ambitious cross-disciplinary project aims to explore the relationship between the natural and historic environments, and find ways to identify the value that the latter brings, allowing us to make better decisions about management and investment in cultural heritage assets in the outdoors.
"Culture, heritage and nature are closely intertwined in terms of people's experiences but when a landholder has to make a decision about how to manage the land, so how to care for a historic site and also deliver nature recovery schemes, how do they weigh up options and make decisions about future management of those places that benefit their members, visitors or society?"
Forestry England and the National Trust are two of the UK's largest landowners, with 13,769 sites across England, Wales and Northern Ireland comprising 5,467 square kilometres of land with more than 1,000 listed buildings, close to 1,700 nationally significant monuments and around 200,000 known sites and monuments.
They are well known for managing important natural habitats which are home to rare wildlife, and within these areas lie some of the country's most important historic environment assets.
These assets help to shape landscapes, provide a sense of place and can enhance visitor experiences through recreation, education and wellbeing support.
Yet these historic environment assets can often be overlooked and undervalued when accounting for their contribution to the great outdoors.
The project aims to clearly identify the value they bring, enabling better decisions to be made about the way they are managed, invested in and promoted to visitors.
Dr Ingrid Samuel, Placemaking & Heritage Director at the National Trust, said: "The National Trust is delighted to be a co-investigator on such a significant research project. The Trust cares for many of the nation's most significant landscapes and outdoor spaces, places rich in both cultural and natural heritage. This project will help us to understand the value that heritage outdoors makes to the whole, and the specific benefits and services it provides for people and nature.
"Our aim is to develop national approaches that will support the places we care for, and by working closely with Exeter, DCMS, and other partners we're excited to make a significant contribution to the development of future heritage practice. The National Trust was granted Independent Research Organisation status in 2019 and we are pleased to add this project to our growing list of high-quality, innovative research activities."
Working closely with other projects funded under the Culture and Heritage Capital Programme, the researchers will support the development of a Culture and Heritage framework for decision making by improving the understanding of the value to people provided by culture and heritage, exploring the challenges faced by land managers and contributing to a robust evidence base and best practice guidelines for incorporating culture and heritage into national accounts and management decisions.
"We'll do that through collecting baseline information, engaging with stakeholders and working with the local teams at Forestry England and National Trust to explore the way people interact with their sites and what that can tell us about the different values provided by culture and heritage assets within those landscapes," said Dr Binner.
Entitled "Understanding the Value of Outdoor Culture and Heritage Capital for Decision Makers", the project starts in September 2023 and will run for 29 months until January 2026.
The University of Exeter has launched a new business support initiative called Green Futures Solutions to help companies reach net zero, make smarter use of natural resources and seize opportunities in the growing green economy. Green Futures Solutions provides businesses with access to a unique range of global climate and environment expertise. To find out more and get in touch, visit greenfuturessolutions.com.