New project launched to support global space governance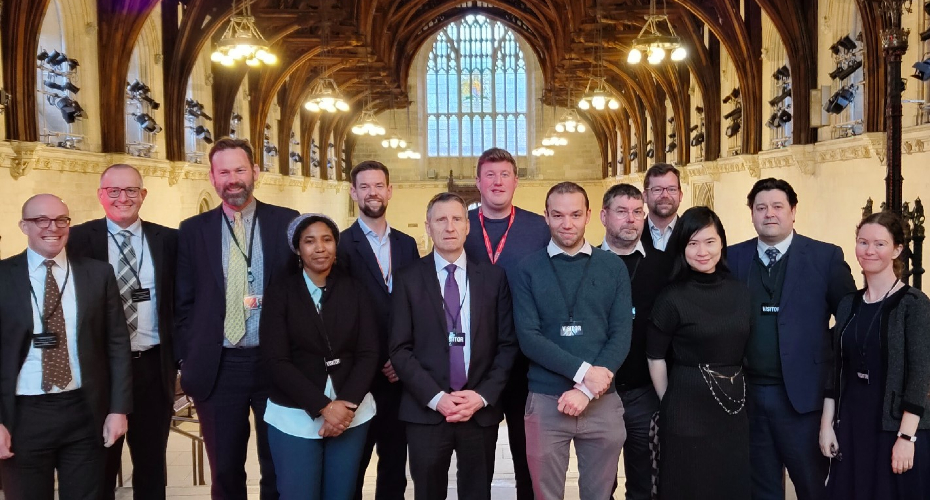 The need to establish stronger international governance for a rapidly growing and evolving space sector is the focus of a new multidisciplinary engagement programme.
SPACE-Gov: Space Sustainability and Governance – Mitigating Compounded Risks through Foresight and Futures Methods is seeking to develop an expert network on space governance that will be capable of advising and coordinating with different state actors and industry stakeholders.
Drawing experts from academia, UK and European space agencies, and defence and diplomatic circles including the UN, SPACE-Gov launched with a workshop at the House of Lords to identify emerging challenges in the space sector in the coming years and brainstorm potential mitigation measures.
The event was convened by Dr Nikita Chiu, Senior Lecturer in Innovation Policy at the University of Exeter Business School, with Charles Courtenay, the Earl of Devon.
"We are seeing rapid growth and commercialisation in the space sector, set against a backdrop of mounting political and institutional uncertainty," said Dr Chiu, Principal Investigator of SPACE-Gov and Ad Astra Distinguished Fellow in Robotic and Outer Space Governance at the Space Engineering Research Center, at the University of Southern California. "And with the launch of many ambitious space activities in recent years, including various mega-satellite constellations and moon projects, there is a clear need to bring key stakeholders together to anticipate risks, share lessons learned and collectively envision a more responsible and sustainable space future."
Envisioned as a foresight and futures workshop, SPACE-Gov will focus on developing reports with clear policy suggestions and analysis for governments, space agencies and key players within sectors connected to space.
The first workshop covered a range of topics, including the interplay between global and national space governance, supply chain disruptions and resilience, and space security in times of geopolitical turbulence.
Tanya Keusen, from the United Nations Office of Outer Space Affairs, said: "Space has long played an important role in international cooperation and prosperity. Through innovative means of stakeholder engagement, this event highlighted the scale and scope of the challenges that the international community must address to ensure the safe, sustainable and peaceful uses of outer space."
Ken Roberts, Head of National Spaceflight Technology and Policy Development at the UK Space Agency, added: "The project bridges the gap between technology and policy discussions, creating a rare opportunity for both technical and policy experts to jointly evaluate the impact of compounded risks in the sector and to develop innovative solutions to tackle some of the most pressing challenges we face today. At UK Space Agency we are committed to growing the space sector and helping to grow our skilled workforce to service it."
The event also acknowledged the growing importance of the South West to the UK's space industry, particularly around Cornwall, home to Goonhilly, the world's only commercial deep space ground station, and Spaceport Cornwall, the UK's first licensed spaceport.
"The economy of space presents enormous opportunities both for the Southwest and the entire UK," said the Earl of Devon, Charles Courtenay. "The workshop, expertly designed and moderated, pioneered a new way to engage relevant stakeholders from across the space sector to envision collectively a responsible and sustainable way to expand our space industry."
A second workshop is envisioned to be held in Europe later this year.