Exeter trio among European Space Agency award finalists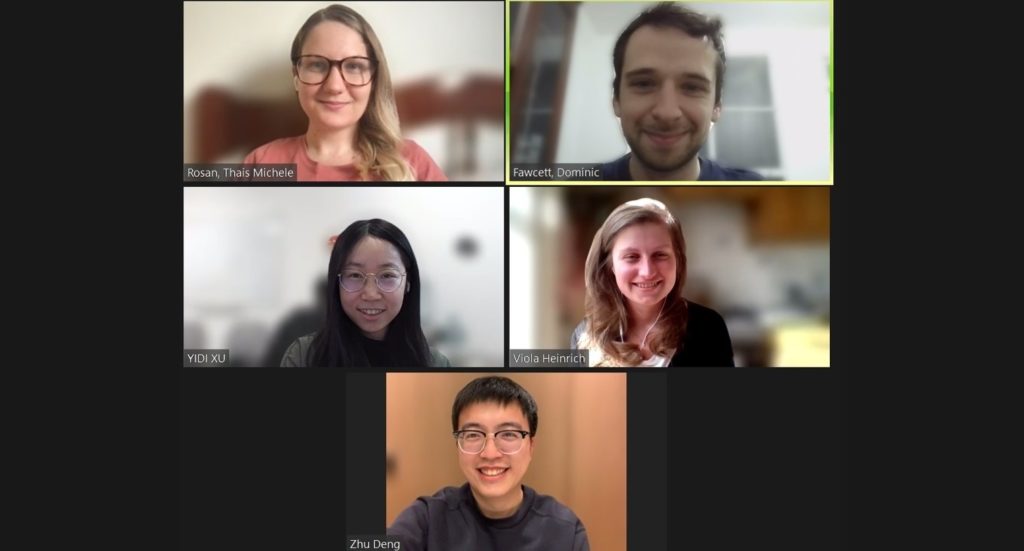 Three University of Exeter researchers are part of a team that reached the final of the ESA–EGU 2023 Earth Observation Excellence Awards.
The awards, run by the European Space Agency (ESA) and the European Geosciences Union (EGU), honour scientists and teams of scientists who have "contributed to the innovative use of Earth observation data".
The team including Exeter researchers Dr Dominic Fawcett, Dr Viola Heinrich and Dr Thais Rosan, as well as Dr Yidi Xu (LSCE) and Dr Zhu Deng (Tsinghua University), reached the final for their work on ESA's RECCAP-2 project.
The project promotes the use of Earth observation to support estimates of national greenhouse-gas emissions and sinks.
The award was won by a team led by Andreas Kääb, from the University of Oslo in Norway.
"As a group of early career scientists it's a great honour to be nominated for this award by our mentors and to be one of the finalist teams. The recognition of our efforts motivates us to keep pursuing careers in science and to continue working collaboratively," said Dr Rosan.
Dr Heinrich said: "It has been a great opportunity working in this group of early career scientists, learning and supporting each other, sometimes remotely due to the pandemic."
Dr Fawcett added: "Earth observation is currently under-used but harbours great potential for tracking emissions and their sources.
"The project further combines Earth observation with modelling to understand and quantify the contribution of underlying processes to the net regional and global land carbon budgets.
"Our team members complement each other in terms of remote sensing and modelling expertise, by focusing on different regions of the globe, and by employing bottom-up or top-down approaches to emission estimation.
"Hopefully this recognition will promote our work within the community and beyond, while creating opportunities for future exciting collaborations for our team members."