University of Exeter Business School gears up for Global Festival 2023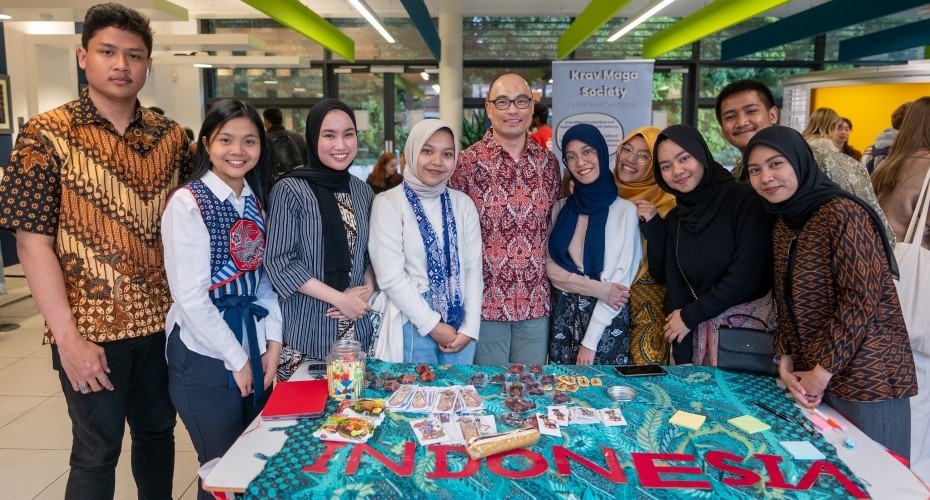 The University of Exeter Business School's Global Festival will get underway this month, with a programme of fun, family-friendly activities and events announced.
The Global Festival is a celebration of the Business School's cultural diversity, and reflects its commitment to being a truly inclusive community.
Last year's inaugural festival was a roaring success, and this year the festival returns with a range of workshops, music, games, film screenings, food, support stands, and guest speakers.
The evening's activities on Thursday 19 October will include a yet-to-be-announced keynote speech, which was last year delivered by a Sanctuary Scholar who talked about their experience of coming to Exeter as an asylum seeker and refugee.
There will be music and dance from a range of Exeter ensembles as well as a film screening of Spike Lee's 1989 masterpiece Do the Right Thing, which also forms part of Exeter's programme for Black History Month.
Joypad Arcade, a retro and next-gen gaming private hire service, will be bringing a variety of vintage gaming consoles, with games ranging from Duck Hunt to Mario Kart.
Double Elephant Print Workshop, which aims to provide open access to fine art printmaking resources and encourage and support everyone to discover their creativity, will be inviting festival goers to print own their interpretations of what a Global University would look like.
Exeter Chinese brush painter Kaili Fu will be on hand encouraging festival goers to have a go at creating a piece of traditional-style Chinese art, and a feast of foods from around the globe will be available on a first come first serve basis.
Students will also be able to meet members of student support teams, including the Careers Zone and wellbeing, and representatives from several student societies will also be there, bringing students with similar interests together and providing opportunities to try something new.
Professor Alexandra Gerbasi, Dean of the University of Exeter Business School, said: "I'm excited that we are able to build on the roaring success of last year's Global Festival with a programme of events that celebrate our rich cultural diversity here at Exeter.
"It's a fantastic opportunity to make connections, catch up with colleagues and friends, learn more about our incredible support services and share your own experiences and cultures. It's going to be a lot of fun, and I look forward to seeing you there."
Global Festival 2023, Thursday 19 October, 15.30-19.00. Reserve your free tickets here.