University of Exeter Business School named UK number one for sustainability in Corporate Knights' 2023 Better World MBA ranking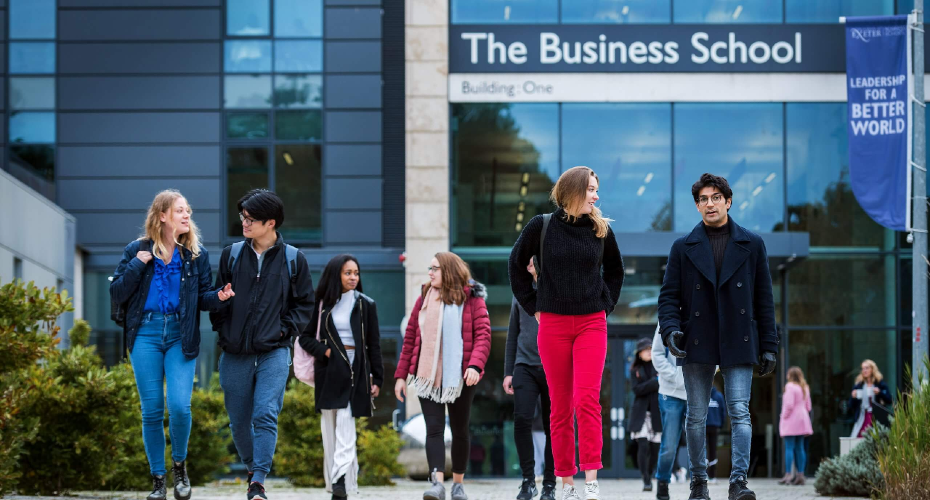 The University of Exeter Business School has been named the top UK business school for integrating sustainability into its MBA programme.
The Exeter MBA programme came first in the UK and ninth overall in the Corporate Knights 2023 Better World ranking, an evaluation of over 200 MBA courses spanning 13 countries.
This year's Better World MBA ranking was compiled using a key metric: the proportion of core modules that integrate sustainable development themes, with credit given to content relating to environmental, social and governance performance – including topics such as the circular economy, sustainable finance and climate change, all of which feature in The Exeter MBA programme.
The judges also took into account the percentage of recent graduates now working in 'impact organisations' and for any company that derives most of its revenue from sustainable activities.
Professor Donald Lancaster, Director of The Exeter MBA, said: "We are very proud that our Exeter MBA has been recognized as among the best in the world for sustainability, with our excellent academic staff ensuring that the Business School's three pillars of environmental sustainability, responsible leadership and technological transformation are fully integrated into the core elements of the programme as they prepare our students to become future leaders equipped to meet the global challenges ahead."
Professor Alexandra Gerbasi, Pro-Vice-Chancellor and Dean of the University of Exeter Business School, said: "The power of our education is among our key assets as we aim to drive positive change towards a greener, healthier and more just world. To be the top UK business school in the Corporate Knights 2023 Better World ranking highlights how we are going about achieving that, and I am exceptionally proud of the progress we are making."
Business schools that took part included all those in the most recent FT100 MBA Ranking, the Princeton Review Best Green MBA, the Top 40 from the 2022 Better World MBA ranking and all current PRME Champions, with business schools accredited by either one of AMBA, AACSB or EQUIS also invited to participate.