University of Exeter graduate's new business aims to get corporate teams back to nature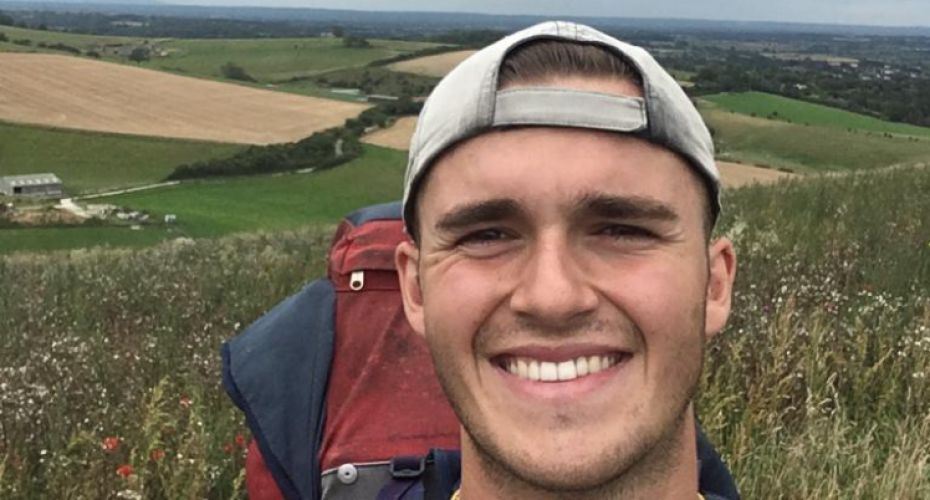 A University of Exeter graduate has launched a new business that aims to improve employee wellbeing through nature-based team days.
Tiptoparoo offers tailor-made team days in outdoor settings that aim to tackle the lack of opportunities to meet and bond with colleagues in-person since the transition to hybrid and remote working.
Jake Billsberry, who graduated last year with a degree in Management with Marketing, says his new company puts 'the human back into business' and has already delivered team days to five clients.
The team days typically include travel, guided walks, games and group sessions, as well as lunch in a country pub.
"After working in corporate teams in the new flexible working environment, we discovered that many people feel isolated in their virtual jobs," Jake explained.
"There is clearly a need to bring teams together in real life. We believe in the power of the outdoors to bring people together and make individuals feel fantastic."
Jake is passionate about encouraging people to spend more time in nature.
A LinkedIn post he shared in January explaining his decision to 'swap city life for the countryside' went viral, with over 19,000 reactions.
"At age 23, there is social pressure to live in a city, but as someone who grew up in the countryside, not being in nature has affected me way more than I thought it would," he wrote.
"My brain matches my environment, so living in a city makes my brain feels like it's moving at lightning pace and can't get a break. I know I'm at my happiest when I'm walking in the hills."
While a student at Exeter, Jake completed the Student Startups Incubator programme, a 10-week extra-curricular programme delivered by the SETsquared Exeter Student Startups team at the University, which offers weekly masterclasses with guest speakers and 1:1 support.
He said: "It was fantastic getting to know others on the programme who were in similar situations and facing the same challenges. The guest speakers were definitely the best part – they provided so much value and I learnt so much from them."
On the programme, Jake successfully pitched for a grant of £4,000, made possible through philanthropic partner Santander Universities UK, for the initial costs of getting the business started, including AV equipment, first aid training and a Lowland Leader qualification.
Emily Davies, Head of Student Entrepreneurship at the University of Exeter, said: "Jake was an absolute delight to have on our Autumn Incubator programme. He always brought such great energy to the weekly sessions and was passionately committed to building his own venture and showed so much encouragement for his peers. I have every confidence he will achieve remarkable things with Tiptoparoo".
Jake hopes to secure bookings and attract bigger clients in the coming months, as well as increase his marketing activity and take steps to become a more established and trusted startup.