Interactive UK Fungus Day event to showcase fascinating fungi at the University of Exeter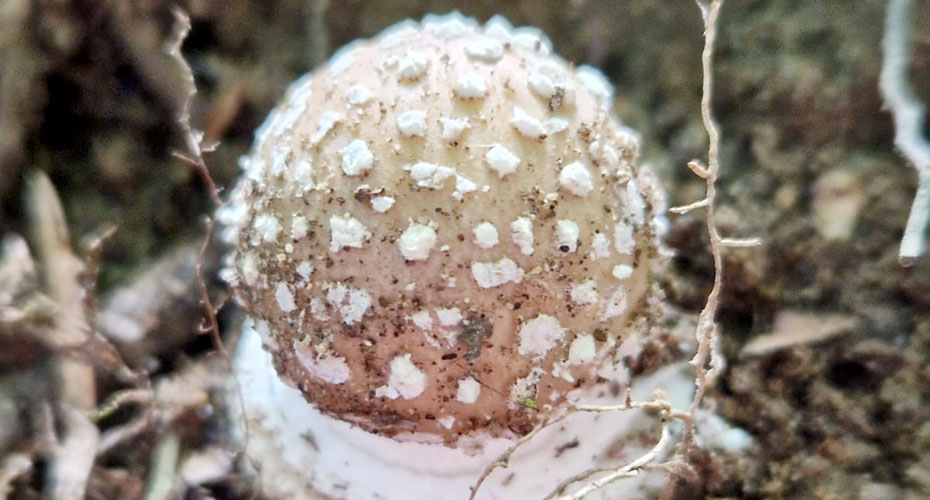 World-leading fungi research is being showcased in a fun and innovative way at an open-doors event at the University of Exeter to mark UK Fungus Day this weekend.
This Saturday, October 7, the University of Exeter will open its labs to give fungus enthusiasts of all ages a look behind the scenes at the research being conducted by teams of scientists at the University of Exeter and the Medical Research Council's Centre for Medical Mycology (MRC CMM).
With activities and events for all, UK Fungus Day brings together fungus experts, enthusiasts and beginners to explore and enjoy the wonders of the Fungal Kingdom. Visitors to the University of Exeter event will be able to chat to scientists and artists involved in exciting fungal work and take part in a range of fungus-related activities, including games, crafts, and fungi forays on campus.
Activities on campus include the 'Fungi, Art and Textiles' exhibition, which will showcase fungi-inspired artworks from students at the Arts University Plymouth – including textiles stimulated by networked fungal mycelia, decomposing books, and bioplastics. Visitors can also view a selection of fungal samples from the medical mycology labs under the microscope and will have the opportunity to learn how different fungi infect different body parts and what symptoms they can cause.
The Devon Fungus Group, a small team affiliated with the British Mycology Society will lead a series of short forays on campus, highlighting some of the stars of the fungal world.
Visitors will also have a chance to play a new card game developed by students at the University of Exeter. Undergraduate students developed the 'Fungus Facts' card game, which will give players a chance to pit their wits and knowledge of fungal plant pathogens against their opponents.
Amelie Ward, second year Biological Sciences student who worked on the card game, said: "Creating the game was a really fun and interesting process! I learnt so much about how diverse the fungal kingdom is, and just how prevalent fungi are in our everyday lives. The cards themselves focus on fungal plant pathogens that often target important crops that we rely on as food sources and seeing the damage they can cause really made me realise how much more research needs to be done in the future to maintain our food security.
"I hope that UK Fungus Day will help get people excited about the fungal kingdom and raise awareness about fungi and the ways – good and bad – in which they influence us and the world around us."
Event organiser Professor Mark Ramsdale, Associate Professor in Molecular Microbiology, said: "We're thrilled to be hosting this event to mark such an important day. Through UK Fungus Day, we are sharing knowledge about the importance of fungi in our lives and, in turn, we want to inspire others to help preserve native fungi, and improve our scientific knowledge of these unique and remarkable organisms."
The event will take place from 11:00-15:00 on Saturday 7 October at the Geoffrey Pope Building.
For more information and for other events in the region, please visit the UK Fungus Day website: https://www.ukfungusday.co.uk/ and www.thefungalthreat.com