Peninsula's first Biomedical Research Centre celebrates year's progress at official launch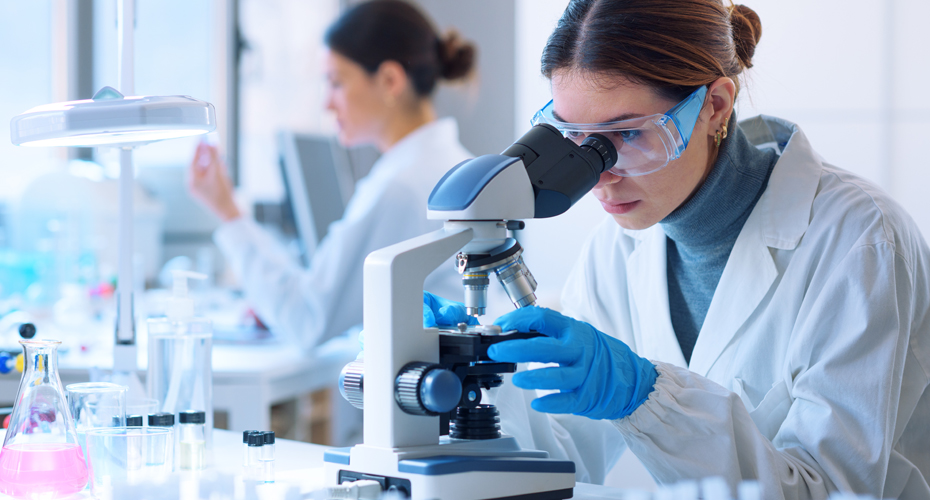 The South West peninsula's first National Institute for Health and Care Research (NIHR) Biomedical Research Centre (BRC) is celebrating a range of achievements which will help achieve its goal of translating scientific discoveries into patient benefits, as it reaches a year since government funding was confirmed.
At its official launch event in October, the NIHR Exeter BRC will mark milestones including new funding for cutting-edge equipment, progress in advancing projects, appointing new senior roles and PhD students to progress research, and building links with industry.
Funded through a £15 million investment from National Institute for Health and Care Research last year, the NIHR Exeter BRC is one of a network of 20 across the UK. The research focuses on five core themes: Neurodegeneration (including dementia and Parkinson's); frailty; diabetes; genetics; and medical mycology (tackling potentially deadly fungal diseases). The new centre has patient involvement at its heart and will soon be appealing for patients to get involved, to ensure research is directly addressing need.
The new NIHR Exeter Biomedical Research Centre partnership is led by the University of Exeter and the Royal Devon University Healthcare NHS Foundation Trust. The partnership encompasses the Royal Cornwall Hospitals NHS Trust, Devon Partnership NHS Trust, Cornwall Partnership NHS Foundation Trust, and Somerset NHS Foundation Trust, working with St George's University Hospitals NHS Foundation Trust
Professor Sallie Lamb, of the University of Exeter, is director of the new centre. She said: "The NIHR Exeter BRC is the first in the South West peninsula, and I'm delighted that our partnership is already making great progress towards benefiting patients in the region and beyond. This investment and innovation is helping to bridge the gap between basic research and output for patients. Ultimately, it will mean more clinical trials to get effective treatments into clinical practice where they can benefit people, improve diagnoses and develop better precision approaches to target the right therapies to the right people."
The official launch, to be held at Sandy Park in Exeter on October 9, will bring together researchers and clinicians, among politicians and industry leads, to foster more collaborations that can impact patient care.
Paul Roberts, interim chief executive officer at the Royal Devon, said: "We are really proud to be a research-led organisation and our partnership with the University of Exeter is helping us to stay at the forefront of global research.
"The new NIHR Exeter BRC brings healthcare staff and patient experts together to accelerate the impact of research on care, and we are hugely excited about the positive benefits for patients."
Highlights over the first year include;
The BRC have been awarded, along with various NHS partners, an NIHR Equipment grant to support the procurement of cutting-edge research equipment and technology. This includes revolutionary new sequencing technology, able to look at almost all of an individual's genetic information in a single test within 24 hours.
The first six PhD studentships announced, with another round to start next year.
Eleven Medical, Nursing and Healthcare Scientist Consultants from across the partner trusts will now spend one day a week conducting high quality translational research. These fellowships have been awarded to experts in Diabetes, Mycology, Neurodegeneration and Older Age Psychiatry, Rare blood diseases and Cancer.
£2 million has been invested in high quality research through the Small Projects Fund, which enables theme leads to progress research in their area.
A new Professor in Practice supports partners in building essential links with industry and commercialisation, alongside entrepreneurship training.
The BRC network means the centre is part of EXPERTS-ALS, a ground-breaking experimental medicine programme to help researchers screen potential drugs more rapidly in people with motor neuron disease
The BRC is part of the Mental Health Mission to develop innovative new treatments and technologies through the NIHR's Mental Health Translational Research Collaboration (MH-TRC)
The BRC have been involving patients in creating a strategy to put patients at the heart of their research, and ensure they are fully inclusive.
Lynne's story: A BRC in the South West could have meant my late husband accessed Parkinson's research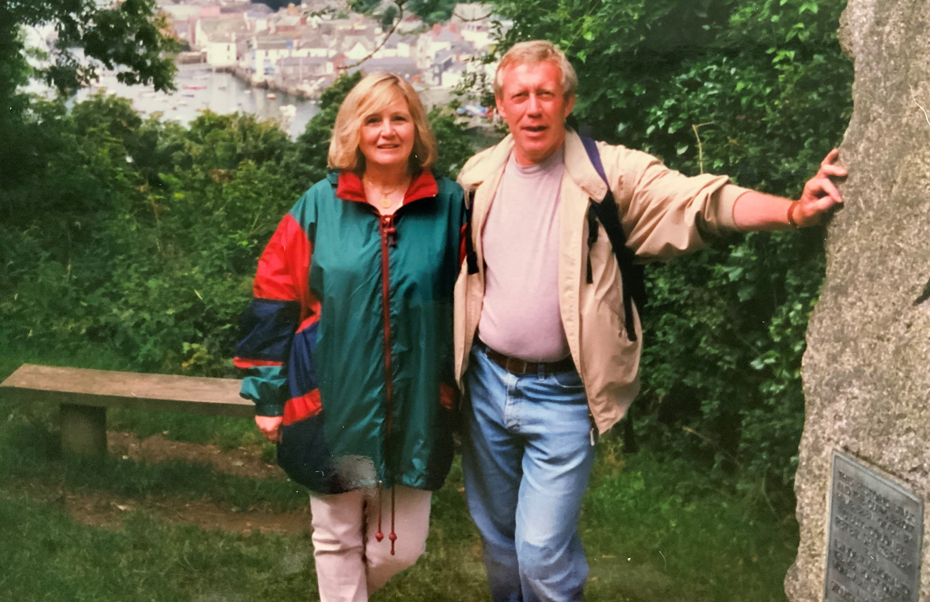 Lynne Wright wishes the Exeter NIHR BRC had been in the region for her late husband, Adrian who had Parkinson's disease, as she realised many relevant research trials took place outside the South West.
Lynne said; "I've taken part in Public and Patient Involvement (PPI) for over twelve years and over that time have been concerned about the lack of trials carried out in the South West. Nothing seemed to happen West of Bristol."
Lynne, who battled colon cancer during her husband's illness, said: "We have excellent universities and hospitals here in Devon and Cornwall, but over the years taking part in research has mostly mean travelling to London, Bristol, Manchester or Oxford. If you're ill, you often just can't travel miles to take part in a trial. If we had lived in other parts of the country my husband might have been able to have taken part in research that could have considerably improved his quality of life."
Lynne, who lives in Budleigh Salterton, said: "I want to try and make access the same for everybody, no matter where in the country they live. We've needed a centre of research like the BRC in the South West to bring together clinicians and researchers to make scientific discoveries which means that people here can help test and shape new treatments and technologies.
"I'm so pleased that we now have the BRC here in Exeter so that people from the South West can benefit from the treatments that come from the different stages of research made possible through this new partnership."
As Adrian's health declined, Lynne found that her involvement in research became a lifeline. "Working as a patient advisor kept my brain active – it kept me focused on other things as well as my husband's condition. It's helped me, and I hope I've helped other by being involved."