Scientists baffled as tuna 'takes motorway to Birmingham'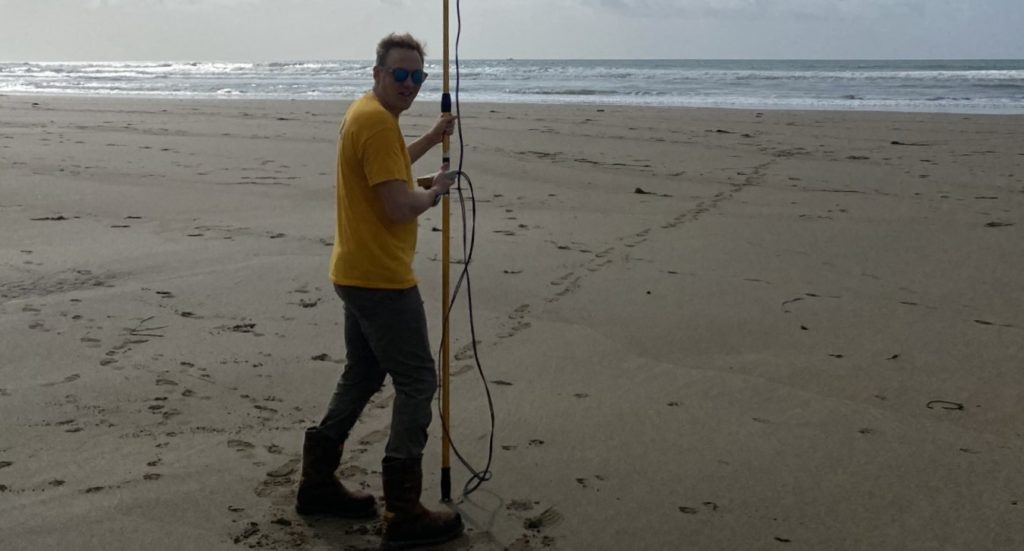 Scientists who satellite-tagged a tuna were baffled when signals showed the tag travelling along a motorway towards Birmingham.
University of Exeter researchers tagged the Atlantic bluefin tuna off Plymouth a few weeks ago.
Last week, the signal showed the tag washed up on Whitsand Bay in Cornwall – suggesting it had fallen off as planned and was ready for collection.
PhD students searched the beach on Thursday and Friday, without success.
On Saturday, the tag started moving towards Birmingham – sparking a recovery mission involving two BBC local radio stations.
"We assumed someone had picked the tag off the beach and driven home from their holiday," said Dr Lucy Hawkes, one of the leaders of the tuna-tagging project.
"These tags collect very detailed information, but they only transmit their location – to get the rest of the data, we have to recover the tags.
"They are designed to fall off the tuna after about six days, and obviously we can't control where the tuna go, so the tags can be hard to recover.
"We have deployed 20 to 30 tags over five years and recovered eight so far. The tags are incredibly useful for our work, so I wasn't ready to give up on this one."
Dr Hawkes called BBC Radio West Midlands – who broadcast her appeal for information on Sunday morning (at 3h 17m here).
But then the tag moved again – going north to Lancashire.
Still unwilling to give up, Dr Hawkes secured an interview on BBC Radio Lancashire later on Sunday morning (at 3h 32m here).
"On Sunday night, the tag moved again," Dr Hawkes said.
"We received high-quality tracking information that made me quite sure it was in a tiny village called Ribby, just south of Wesham.
"BBC Radio Lancashire called to see if we'd found the tag yet, and had me on again that evening." (at 3h 50m here).
The radio station was ready to send a reporter door-knocking the next morning.
But then Brian Shuttleworth, a Lancashire man who had heard the evening broadcast, contacted the station to say he had found the tag.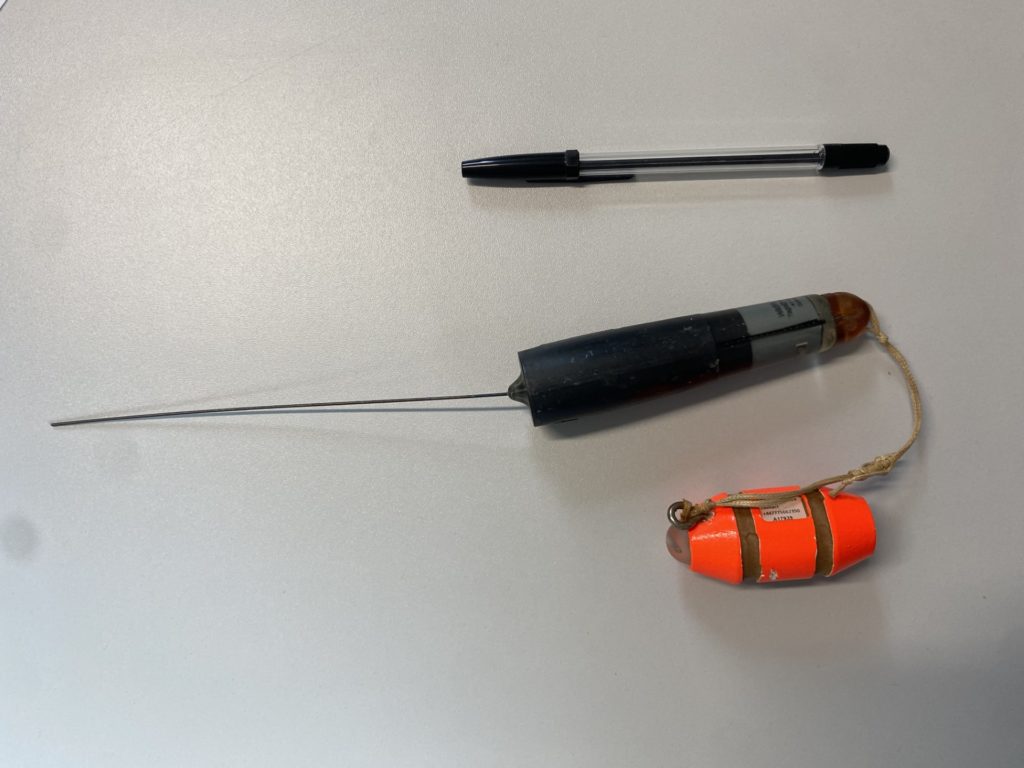 Mr Shuttleworth had been on holiday in Cornwall and had spotted the tag among some seaweed while walking on the beach.
Appearing on BBC Radio Devon this morning (Wednesday) along with Dr Hawkes (at 2h 11m here), Mr Shuttleworth said he tried to call the phone number on the tag, but reception was poor on the beach.
"I thought: right, when I get home I'll ring it up and organise for sending it back," he said.
On Sunday evening, Mr Shuttleworth and his wife caught the end of a programme on BBC Radio Lancashire and realised they had the tag in question.
He spoke to Dr Hawkes and posted the tag to the university. The tag continued to provide location updates, allowing the team to track it all the way to the Streatham Campus in Exeter.
It has now arrived, and its fascinating data on bluefin tuna can be accessed.
"This just goes to show the dual power of animal tracking for conservation mixed with local radio!" Dr Hawkes said.