Vote for world-leading Exeter diabetes nurse in Aster Guardians Global Nursing Award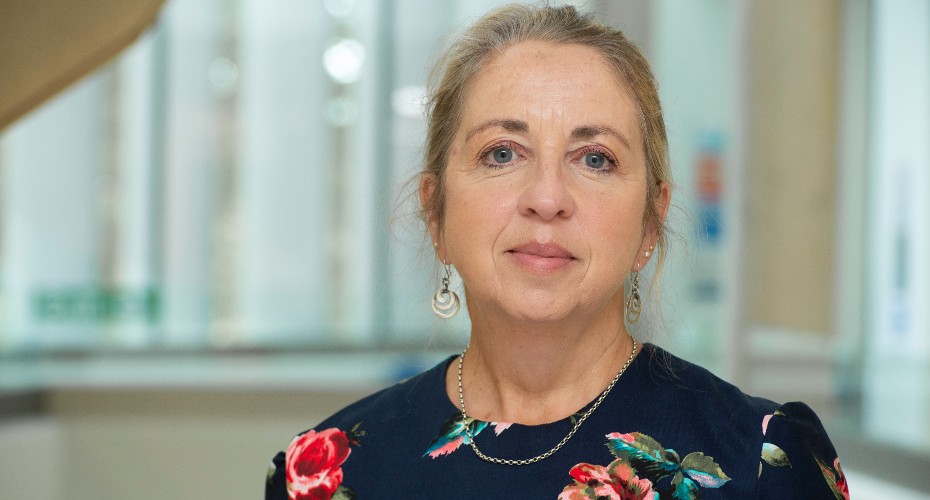 An Exeter nurse who has helped transform diabetes research, diagnosis and care has been shortlisted for an international award, which is now open to the public vote.
Professor Maggie Shepherd's work with the Royal Devon University Healthcare NHS Foundation Trust and the University of Exeter has led to 95 per cent of Trusts in England now having a named lead for monogenic diabetes– which is caused by a single gene change. This has led to better recognition and treatment. As a result, she is one of ten finalists in the Aster Guardians Global Nursing Awards, from more than 52,000 entries across 202 countries.
The overall winner will be announced on International Nurses Day on May 12, and will win a cash prize of $250,000.
Maggie is a founding member of the Exeter monogenic diabetes team, which is renowned worldwide for making huge advances in discovering which genes can be responsible for causing certain types of diabetes. She has been transformative in effectively translating these genetic findings into clinical care by ensuring diabetes teams across the UK are equipped with the latest knowledge, through training to ensure patients get a timely diagnosis to set them on the best treatment pathway.
Maggie said: "I'm absolutely thrilled to be selected as one of the finalists for the Aster Guardians Global Nursing Award. Getting the right diagnosis is crucial to ensuring people with diabetes are given the right treatment and advice, with many patients with monogenic diabetes able to stop insulin injections and transfer to tablets with improvements in both blood glucose control and quality of life. This shortlisting recognises the global impact of Exeter's research in improving diabetes diagnosis worldwide and my role in ensuring research findings are effectively translated into clinical care to benefit patients."
University of Exeter Provost Professor Janice Kay said: "Congratulations to Maggie, whose work epitomises the impact of the strong relationship between our university and the Royal Devon University Healthcare NHS Foundation Trust in benefitting patient care. Maggie has been the nurse integrally involved in our world-leading research into diabetes for nearly 30 years, and has led the way in rolling out the findings to healthcare professionals across the world, to improve recognition, treatment and care. I'd encourage everyone to vote for Maggie, and help spread the word on this incredible valuable work in diabetes."
Dr Azad Moopen, Founder Chairman and Managing Director of Aster DM Healthcare said, "Millions of nurses across the world are working hard every single day to serve their patients and form the core of the healthcare eco-system. Aster Guardians Global Nursing Award is our way of acknowledging their dedication and recognizing their work. This year, with more than 50,000 nurses vying for the coveted award, it has been a hard task for the eminent Jury members to shortlist the top 10 outstanding nurses. Each of the finalists have a remarkable trajectory and have made significant contribution to the field of nursing. We wish each of them all the very best."
The ten nurses hail from across the globe. Following the public voting process, the final evaluation will be made by the Grand Jury judging panel. You can vote for Maggie to win here