Explore human relations through magic at the British Science Festival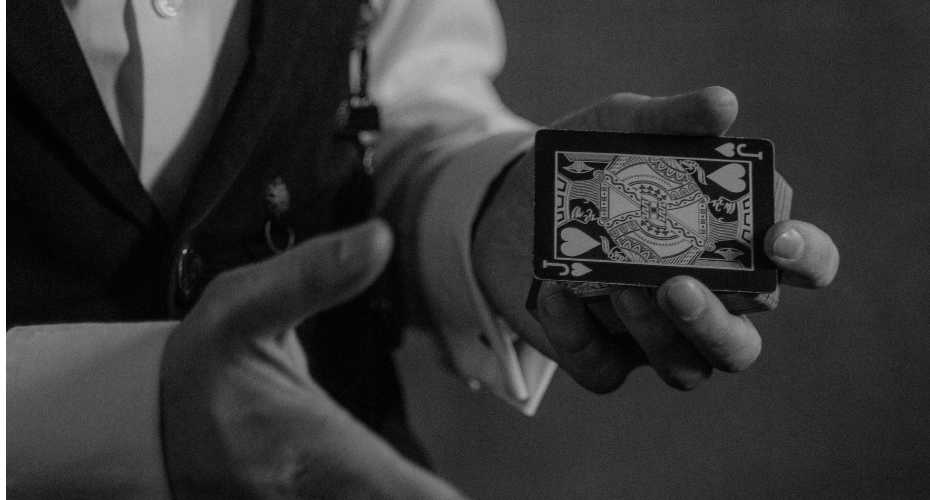 Experts will use magic tricks to explain human actions and to illustrate how they help people to make sense of the world as part of the British Science Festival in Exeter.
The event, held at the Exeter Phoenix, will showcase University of Exeter research on how entertainment magic can help explain the fallibility of perception and reasoning.
Brian Rappert, a sociologist from the University of Exeter, and Gustav Kuhn a psychologist from the University of Plymouth, will perform sleight of hand tricks and illusions. The audience will be able to ask questions and will be given a chance to perform themselves!
Professor Rappert, who is a member of the Magic Circle said: "Magic offers a method for understanding ourselves, our relations to others, and how we make sense of the world around us.
"We make assumptions all the time about what we think we see, and our thought processes, when we may not be right. The art of magic is based on deception, sleight of hand and illusions that exploit our blind spots, psychological biases and social conventions. Studying these bases can do more than just create entertaining experiences that defy what we believe to be possible.
"During this show we want to wow people with the tricks in order to get them thinking."
The British Science Festival free event on 9 September is sold out but return tickets may be available on the door on the day. For more information see https://britishsciencefestival.org/event/the-magic-of-everyday-2/
Professor Rappert is also performing related shows at the Exeter Phoenix as its conjuror-in-residence this autumn, the proceeds of which will be split between Refugee Support Devon & Exeter Foodbank. Tickets can be purchased at https://exeterphoenix.org.uk/events/magic-secrecy-and-revelation/.