Impact of changing jobs leaves teachers considering quitting the profession, study shows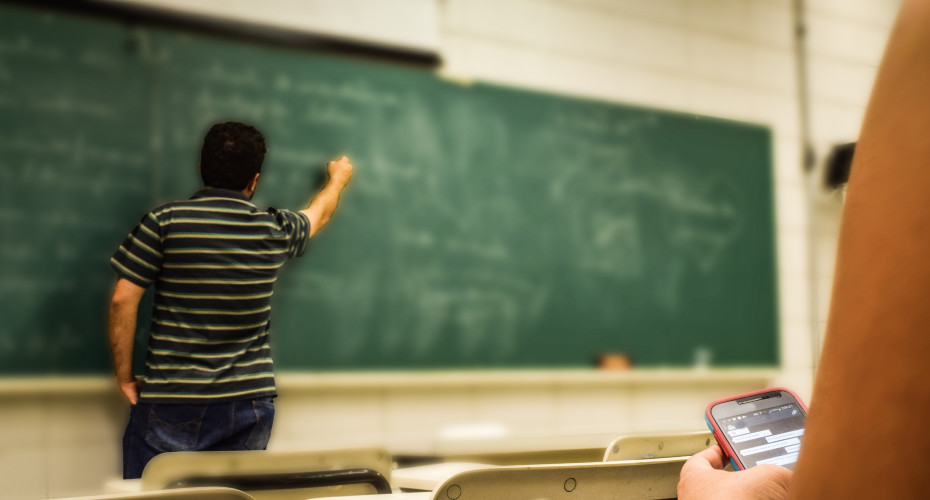 Moving jobs can be a "low point" for teachers which leaves them considering leaving the profession, a new study shows.
Transitioning from school to school creates a "near miss" – when teachers think about quitting as they are faced with different work and behavioural cultures.
The research shows experienced teachers would benefit from support when they move schools, and new teachers should learn about the impact of job changes before they enter the profession.
The research, by Alison Pearson, from the University of Exeter, is being presented at the British Educational Research Association (BERA)
Dr Pearson interviewed long-serving secondary school teachers, who had worked for 14 to 25 years. Teachers also created timelines showing their feelings about their professional lives over time, identifying times when they felt varying levels of happiness in their roles.
Dr Pearson said: "The impact of school-school transitions accounted for a significant number of the low-points for teachers who participated. Some described this time as a "near miss" when they almost left the profession.
"Given the enduring and well-reported problems of teacher retention and wellbeing at both a national and international level, an understanding of critical career low-points may lead to a better understanding of how teachers can be supported to successfully continue in their careers.
"Most of the teachers in my study had moved multiple times throughout their careers: if this is replicated across the wider teaching profession then a better understanding of the challenges of transitions may be particularly helpful in supporting longer-term teacher satisfaction and retention."
The reasons for the challenges in transition were varied, but all involved changes to physical, emotional and cognitive workload and the need for teachers to re-establish themselves as a teacher in their new setting. For some teachers this included needing to completely re-consider their professional identity as a teacher due to differences in the school's culture or the demographics and attitudes of the students.
Some teachers also reported experiencing behaviour management issues for the first time in their careers, despite their years of teaching experience.
In each case the transition included having to navigate multiple concurrent changes, for example the topic taught, the awarding body, school expectations and the move to teaching classes organised into sets.
Teachers reported their challenges were often exacerbated by a lack of support, a loss of professional social networks and collegial relationships, and changes to their feelings about their competence and accomplishment.
These transitions appeared to be challenging even when the teacher had moved to a school considered to be better performing or in what they regarded as a less deprived location. These challenges were reported as particularly problematic where there was a disconnect between teachers' expectations about the new school and the reality as they experienced it.
Dr Pearson said: "My research suggests that more experienced teachers may need support in re-establishing and re-forming their professional identity within the context of a new school. It is important schools provide support when they recruit experienced teachers. Teacher training providers must also help new teachers to understand the potential impact of a move to a new setting in their future careers, and what might help them best to navigate these future transitions."