Leading expert on queer craft to be featured in a prestigious showcase of contemporary LGBTQIA+ art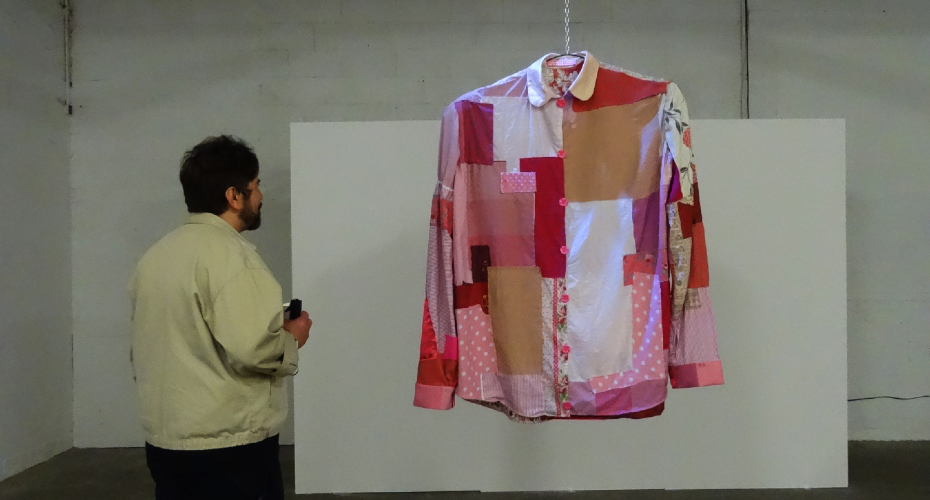 A renowned academic expert in queer craft has been selected to exhibit their work at one of the largest ever showcases of contemporary LGBTQIA+ artists.
Dr Daniel Fountain, Lecturer in Art History and Visual Culture at the University, will take his place alongside Turner Prize winners and other influential artists at the WINK WINK exhibition.
Painting, drawing, textiles, sculpture, photography, film and other media will feature in the two-month event being curated at the Whitaker Museum & Art Gallery in Lancashire, this summer. Among the artists who'll be featured include Derek Jarman, Sunil Gupta and Helen Cammock.
Dr Fountain, a researcher, artist and independent curator in the Department of Languages, Cultures and Visual Studies, has had two works selected from his extensive textile collection. He said:
"I was delighted to be approached and asked to be a part of this exhibition alongside artists whose work have inspired me for years. The likes of Derek Jarman and Sunil Gupta are considered central to the development of contemporary queer British art, so it really is an honour to be chosen alongside them."
Dr Fountain specialises in working with 'found materials', playfully subverting traditional craft techniques and "breathing life into discarded, unwanted and unloved objects". He has exhibited extensively across the UK and America.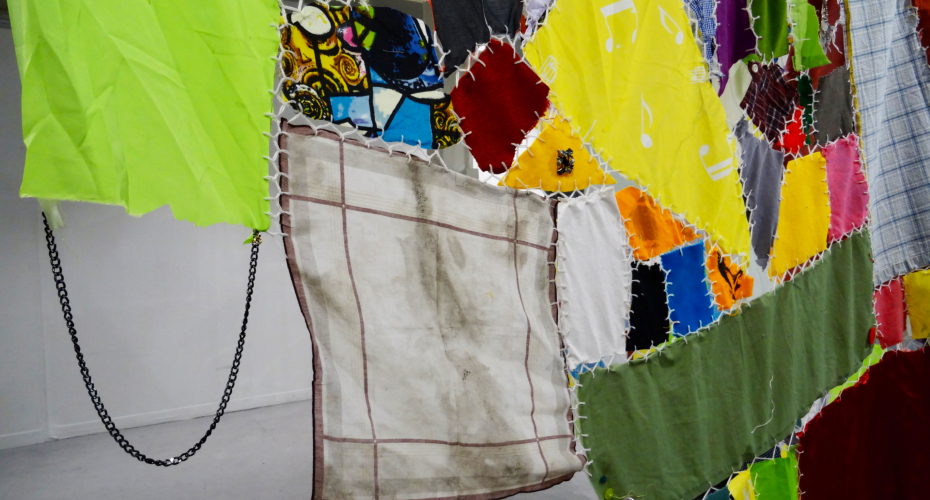 WINK WINK represents a first-of-its-kind exhibition for The Whitaker and will be the first time many of the artists will have had their work shown in the North West. Among the works will include a giant drag queen, rats competing in a dance marathon, innuendo neon, absurd signage and a tracksuit designed by and for lesbians.
Blackpool-based artist and Director of Abingdon Studios, Garth Gratrix, will curate the exhibition. He said: "WINK WINK is an invitation to look at and find similarities and differences between the ways in which we all live, think and create. I am extremely excited to bring an exhibition of this scale and significance to The Whitaker and see LGBTQIA+ art and ideas take up space in the North West – a region I am passionate about hosting great cultural and creative experiences for people to have access to."
WINK WINK has been specially commissioned by The Whitaker as part of its newly funded position as a National Portfolio Organisation, supported by Arts Council England. It will launch on Thursday 18 May, at 7pm, and will be open to the public until Saturday 23 July.