Liberal Arts students set to tackle societal challenges through 'thinktank' module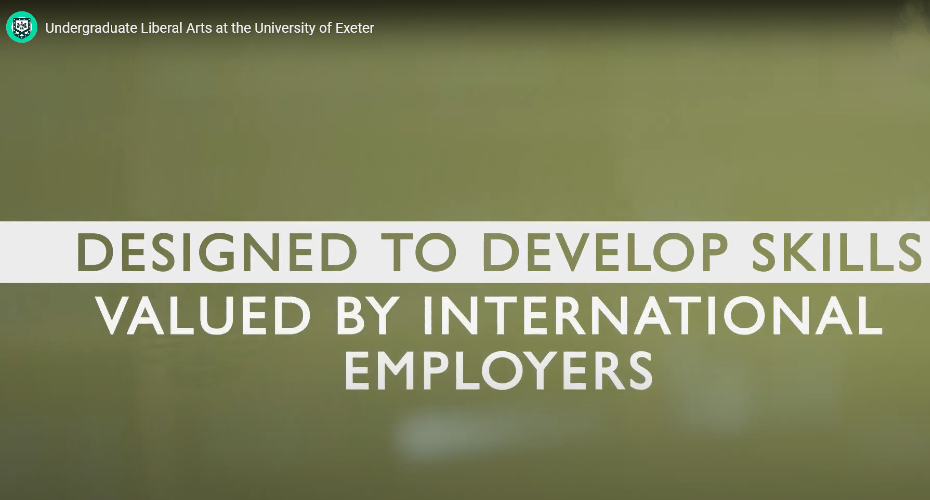 Societal challenges including the impacts of climate change on young people and the implications of AI on employment and social mobility in the South West are set to be tackled as part of an annual learning module at the University of Exeter.
'Thinktank' enables teams of humanities and social science students to engage with partner organisations in the region to help them tackle some of the real-world issues that they are facing.
Students learn to conduct research and work collaboratively as they investigate the challenge set for them before delivering a presentation and a detailed report for the organisation.
The Thinktank module is part of the University's Liberal Arts degree, which is an interdisciplinary programme that draws upon different subjects across arts, humanities, social sciences and business to enable students to choose their own fields of learning and specialisms.
"Thinktank asks our students to think creatively and critically, to apply their academic and primary research to real-world challenges and problems," says Dr Henry Knight Lozano, module leader and Senior Lecturer in History and Liberal Arts. "It is a great example of how the University's 2030 Strategy, which focuses on creating a 'greener, healthier, and fairer' society, is being realised through education and community engagement. It's a module that has evolved and grown, and this year, we've introduced a greater focus on challenges that emphasise local or regional contexts.
"These challenges encompass a wide range of live societal issues, including climate change, social mobility, inclusivity, AI, and research impact. And to these challenges, our students bring a fresh perspective while they learn to conduct primary research as well as a host of employability skills."
This year's challenge-setters include Devon County Council's Climate Emergency unit; Ride On: Cycling for All; the South West Social Mobility Commission; and the RAMM.
Devon Climate Emergency has tasked its student group with conducting research into, and making recommendations on, the issue of climate change awareness among young people. They have also asked what practical actions young people should be encouraged to take to improve their preparedness and resilience to extreme events, and how DCE can best communicate this?
Ride On will challenge its team with researching how it can best support Exeter's Net-Zero transformation in a way that is inclusive and community-building. And the team working for the South West Social Mobility Commission will have the chance to consider how the commission factors in the transformative nature of AI upon employment in its plans for improving social mobility in the South West.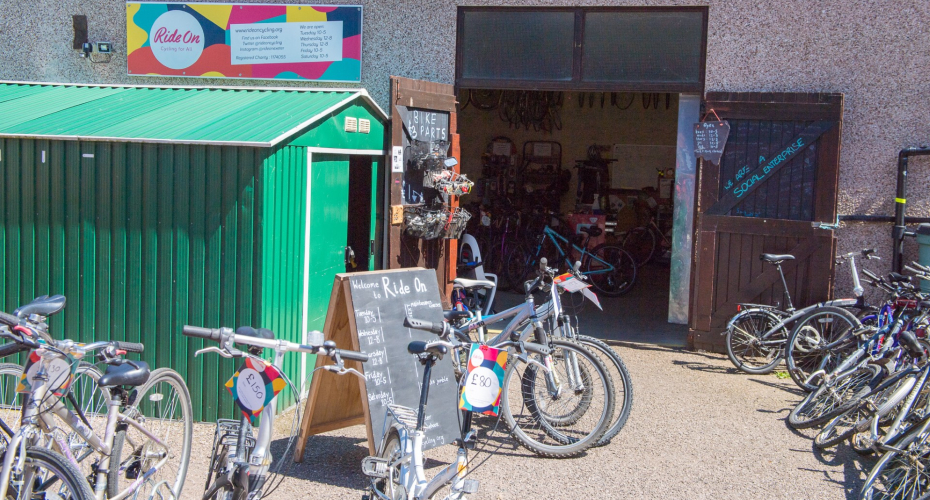 "The Devon Climate Emergency team have thoroughly enjoyed being challenge-setters for the Thinktank module," says Charlotte Brown, of Devon County Council's DCE team. "We hope that it is an opportunity for students to think outside the box and consider how they might solve real-world problems – an especially important task in regards to climate change, as the climate crisis is one of the most significant challenges we will face in the years to come.
"We also find great value in the students' contributions and hope to gain unique perspectives on our work, learning first-hand how aware young people are of the potential impacts of climate change and what practical actions they feel they can take. This will allow us to consider the input of local young people when co-ordinating county-wide climate action."
"Ride On is a small charity and we can't afford to pay for expensive external consultants, so it's incredibly helpful to be part of these challenges," says Will Page, Head of the Exeter charity, which relies on the donation of unwanted bikes. "Having students from a world-leading university study and research what we do is invaluable. We get a huge amount of feedback on our work and the questions they ask get us to reflect on what we do and improve. We'd recommend it!"
Thinktank is a core module for year 2 students on the Liberal Arts degree. Groups of 4-5 undergraduates will spend the entirety of the term researching the challenges, before delivering a virtual group presentation to the challenge-setter. The assessment also involves an individually authored Thinktank Report, which requires students to produce a professional, evidence-based document that is quite distinct from the traditional academic essay in terms of its emphasis on clarity of communication, its visual design, its structure and compelling use of graphics and data.