Exeter forges new relationship with United Nations Institute of Training and Research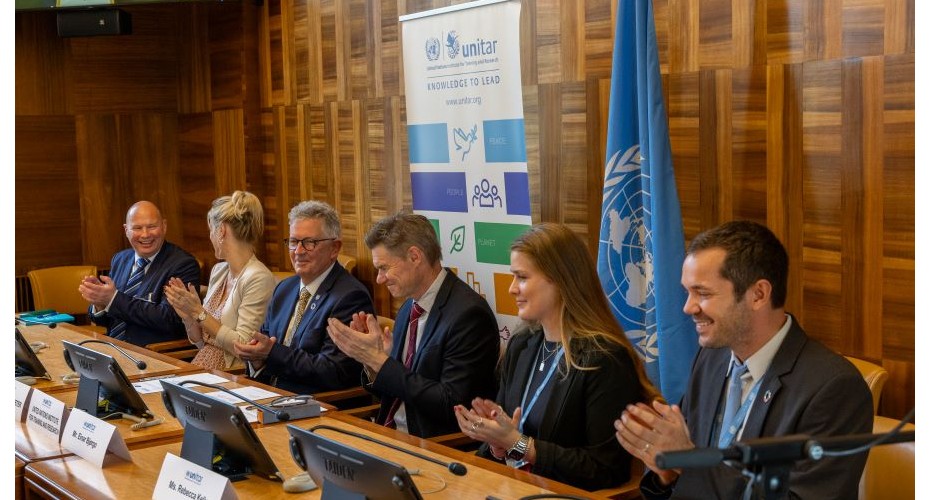 A new relationship between the University of Exeter and the United Nations Institute of Training and Research (UNITAR) will forge strong foundations to foster innovative new approaches in education and research to ensure a greener, healthier and fairer society for all.
The new Memorandum of Understanding (MoU) Between Exeter and UNITAR provides a key framework to explore, develop and implement a range of activities and opportunities between both parties based on shared values and the aims of the UN Sustainable Development Goals.
The new partnership was signed by Professor Tim Quine, on behalf of the University of Exeter, during a special ceremony held at the United Nations Palais de Nations in Geneva as part of the latest Global Leaders programme delivered for Exeter students.
Professor Quine said: "The University of Exeter and UNITAR are united by a belief that we can use the power of education and research to make a more equitable, health, sustainability future for humanity and our planet.
"We are delighted to sign this MOU, which provides the framework for us to work together to develop and implement activities in relation to our shared goals, expertise, networks and work programmes."
The MOU will also open new avenues for career-enhancing opportunities for students and graduates from Exeter, while providing the opportunity to explore collaborations in the delivery of educational programmes of mutual interest both at Exeter, in Europe and across the globe.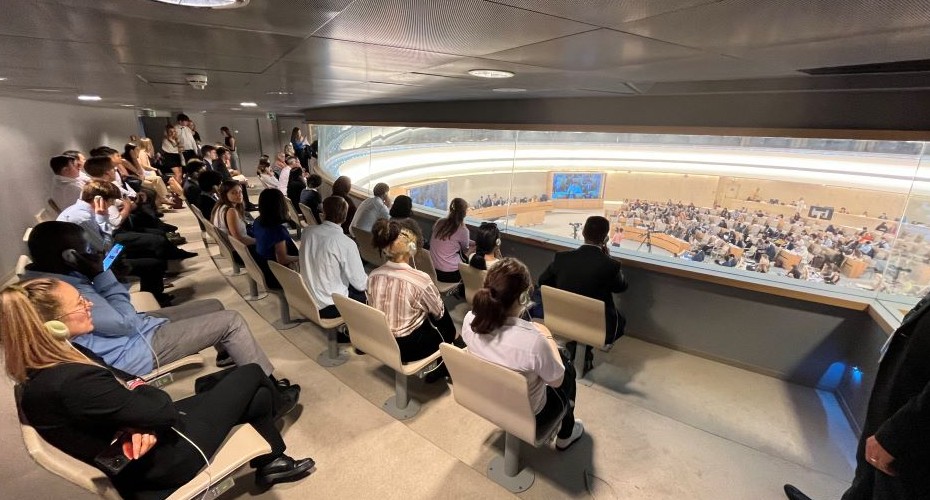 Paul Blackmore, Head of Student Employability and Academic Success at the University of Exeter add: "This relationship provides an invaluable contribution to our aims in preparing our students to be active global citizens, making a positive impact on the world through international teaching, learning and employability opportunities and support their pursuit of purpose-driven careers."  
UNITAR provides innovative learning solutions to individuals, organizations and institutions to enhance global decision-making and support country-level action for shaping a better future. It was formed in 1963 to train and equip young diplomats from newly-independent UN Member States with the knowledge and skills needed to navigate through the diplomatic environment.
Since then, it has developed expertise and experience in designing and delivering a variety of training activities for institutions and individuals from both public and private sectors and is a major contributor to the University's portfolio of Global Leaders experiences delivered by the division for Student Employability & Academic Success (SEAS).