Opinion: We Still Have a Chance – but global leaders at COP27 need to prove it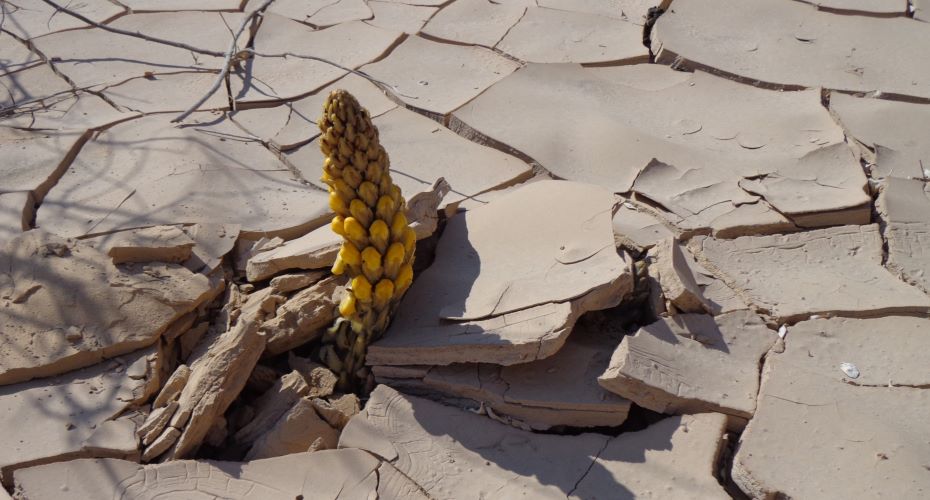 A father and son are toiling in a rice paddy, under the pitiless glare of the sun.
The stench from the polluted water that has washed into their fields from the nearby river fills their nostrils. Their crops are being irrigated with effluent and they're harvesting plastic residue along with the rice they need to survive.
It is a nightmarish vision, conjured up in the micro story Air Like Water, one of 12 cautionary tales in a new anthology of climate stories called We Still Have a Chance, recently released by an international collaboration to mark COP27. That it exists on a page, rather than in a news bulletin or documentary, should do little to reduce the urgency of its message.
"It is increasingly difficult to maintain the farm, especially at this time of year, flood season, when the water washes through the paddies. But they manage. They adapt. You can adapt to anything, any change, Osman thinks. But he wishes that, just for once, the change could be for the better."
Our planet is changing, and millions of people like Osman are living through the reality of rising average temperatures and sea levels, changing seasonal patterns and more intense extreme weather events. Deforestation and the degradation of environments and ecosystems is continuing unchallenged – from British rivers to the Amazon Forest – while the energy crisis prompted by Russia's invasion of Ukraine has opened the door to fossil fuels as much as it has renewables. And the toll on human life (quite apart from the countless ecological one) ticks ever upwards, whether it's devastating floods in Pakistan and Nigeria or violent storms along the eastern seaboard of North America and neighbouring island nations.
The question of how we adapt to this change and develop resilience in our ecosystems, economies and societies will be one of the defining themes of COP27, set to be held in Sharm-el-Sheikh, Egypt next week.
COP27 has the unenviable task of picking up the threads of the Paris and Glasgow summits and injecting genuine progress. The Glasgow Climate Pact succeeded in moving the world forward from Paris to a certain extent, with a series of bold commitments and multi-lateral agreements such as reducing methane emissions and phasing out traditional internal combustion engines. But it also acknowledged that progress had been too slow, and that existing nationally determined contributions aimed at limiting global warming to a rise of well below 2°C would fall far short, leaving the planet on track for around the 2.4°C mark.
In the intervening months, we have seen the Intergovernmental Panel on Climate Change unveil its sixth assessment report, updating the narrative by predicting that the most severe impacts of climate change may outstrip our ability to adapt. And, ahead of COP27, we've heard the rallying cry from the hosts, calling for pledges to become policies, practice and implementation.
This is why adaptation is such a key theme. As the world reaches multiple tipping points, we know that whatever we do to limit the rise will only influence the scale of the changes we need to make. Paris committed to a global goal on adaptation, and Glasgow put in place a two-year programme to define it. Egypt simply must launch the process of assessing where action and funding is most needed. Many African nations are already spending significant proportions of their GDP on adaptation – and the rest of the world must follow. And for those who simply cannot afford to – often those poorer nations, who are most impacted by climate change but have least contributed to it – there needs to be political agreement as to how they are assisted.
The scale of the challenge feels overwhelming. But this brings us back to Osman and the people whose stories are told across We Still Have a Chance. From the magical realist melding of microplastics and Arabic folklore in Mermaids' Tears, to the rising hysteria of a city running dry of water in Deja Vu, each humanises the issue of climate change and makes it deeply relatable.
Through the act of storytelling – that most uniquely human of activities – we can begin to understand and empathise with the plight of others on the front-line of climate change. And that is also reflected in the nature of the project itself, which has been curated by the University of Exeter, the Met Office and a host of partners in the UK and Egypt. It began by bringing together 150 scientists, health experts, artists and climate activists in virtual writing workshops, with the aim of sharing perspectives, and co-creating stories that both capture the impact of climate change but dare to imagine solutions. Themes of adaptation, food and water security emerged, characters coalesced, and cultures mingled into something international, something profoundly human.
Each day, during COP, one of these stories will be released digitally to the world, supported by a programme of events and other artforms – from theatrical performances in Cairo, Sharm El Sheikh and Exeter to storytelling with schoolchildren in Exeter, and from murals in Alexandria, Cairo, and Exeter to digital landscapes of new possibilities. Amid the furore of the conference, the lobbying and political positioning, the hope is that this multi-disciplinary and multinational message will be heard.
Like Osman, we need change for the better – and we need our leaders to imagine a future where that is possible. This must be the legacy of COP27, while we still have a chance.
'Help me,' his father says.

With every strike of the shovel, Osman feels his rage growing. Help. What does help mean in the face of this pollution?

You can adapt to anything, any change, until you can't.