University of Exeter secures Top 50 place in global sustainability rankings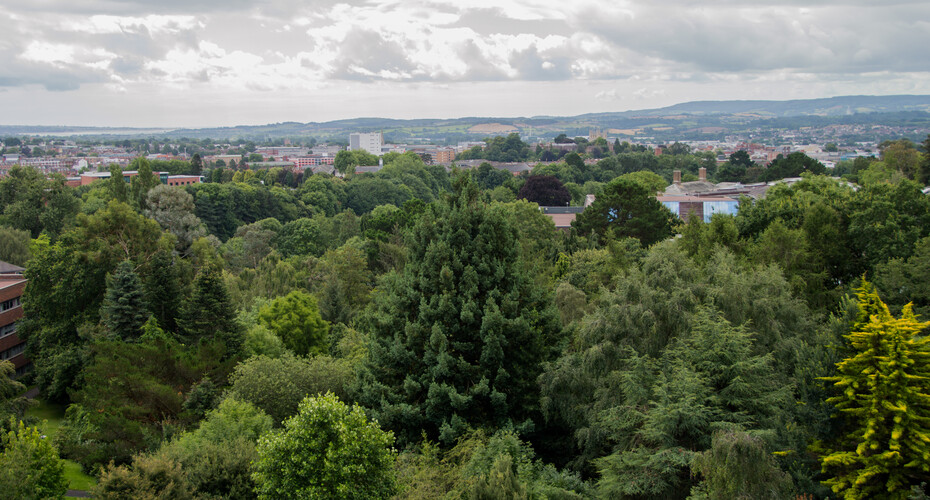 The University of Exeter has been ranked 48th in the world in a new QS Sustainability Ranking 2023, recognising universities across the globe that are taking action to tackle the world's greatest Environmental, Social and Governance (ESG) challenges.
The rankings, which have been announced today, have been calculated using publicly available information. Information has also been previously submitted by universities to QS in relation to sustainability goals.
In collaboration with the QS advisory board, QS has split the rankings into two categories – Environmental Impact and Social Impact. Institutions can rank separately in each of these categories, in both, and overall.
Exeter was ranked 9th globally for Life Quality in the Social lens and was recognised for its impact on research into areas that affect health and wellbeing as well as those of other living creatures.
The University also secured joint 40th position globally for Sustainable Research, with several research papers published between 2016 and 2021, relating to a number of topics including life on land, quality education and clean water and sanitation, helping to contribute to the rankings. Exeter achieved above the median for both Environmental Impact and Social Impact.
The Environmental Impact category identifies whether an institution is strategizing, researching, and educating with the environment in mind and the Social Impact category is comprised of five performance lenses that represent different aspects of an institution's work in ensuring social progress as well as quality education.
Speaking about the results, Professor Lisa Roberts, Vice-Chancellor of the University of Exeter said: "I am delighted that the University of Exeter has secured a top 50 position in the new global QS Sustainability Rankings 2023.
"Our Strategy 2030 sets out our vision to lead meaningful action against the climate emergency and ecological crisis, and this is a major focus of our research and teaching activities. I am extremely proud of what we all continue to achieve at the University, and our role in creating a sustainable, healthy and socially just future for all."
The University declared a Climate Emergency in 2019 and has a dedicated team to address the agenda, a range of policies in place and a programmed plan of action to deliver environmental net gain and carbon net zero.
To learn more about the University's sustainability agenda, please visit: https://www.exeter.ac.uk/about/sustainability/