New research project to discover deep oceans flows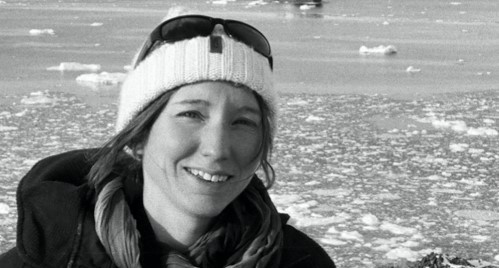 A new project is set to shed light on the ocean's capacity to absorb carbon and heat from the Earth's atmosphere, by capturing movements deep beneath the ocean's surface for the first time.
Researchers at the University of Exeter and University of California Los Angeles have been awarded a consolidator grant from the European Research Council for the COSSMoSS project, which will map flows that exist deep below the ocean surface in unprecedented detail.
The world's oceans play a key role in buffering the effects of climate change, by effectively acting as a sponge and soaking up large amounts of excess heat and carbon added to the atmosphere due to human activity. Despite this, the oceans' deep flows and processes for transporting and storing properties such as heat and carbon are still relatively unknown, making it unclear how much carbon and heat the ocean will continue to store in future.
The project will bridge this gap by looking at sub-mesoscales – intermediate scale current flows that span up to tens of kilometres in length and are thought to play a role in moving heat, carbon and nutrients around the deep ocean, but are currently under-researched due to their size and varied nature.
The researchers will capture activity below the surface using a technique similar to how bats use sonar to navigate, by releasing sound pulses into the water and recording their reflections on different water layers beneath the surface. The technique allows current flows to be captured in high detail throughout the ocean volume.
They will conduct their work from a vessel located above a hotspot of ocean activity in the southwest Atlantic, where warm sub-tropical Atlantic waters collide with polar waters from the Southern Ocean.
Using state-of-the-art technology to convert this acoustic data into four-dimensional maps of the water below, the researchers aim to understand exactly how sub-mesoscale currents form and evolve, and how their presence affects the distribution of energy, heat and nutrients in the sub-surface ocean.
Dr Katy Sheen, Senior Lecturer in Physical Geography at the University of Exeter said: "I'm really excited to have been awarded this ERC Consolidator grant. This approach will shed light on a significant missing piece of the scientific ocean puzzle helping us to better understand our future marine biosphere and climate."
Professor Maria Leptin, President of the European Research Council said: "ERC Consolidator grants support researchers at a crucial time of their careers, strengthening their independence, reinforcing their teams and helping them establish themselves as leaders in their fields."
Dr Katy Sheen is one of three University of Exeter researchers to have received a Consolidator Grant from the European Research Council, along with Dr Stefano Pagliara and Dr Thomas Hinton. She is leading the project 'Capturing Oceanic Submesoscales, Stirring, and Mixing with Sound and Simulations' (COSSMoSS).