Prestigious European research grants set to fund projects on disability-inclusive climate adaptation and women in philosophy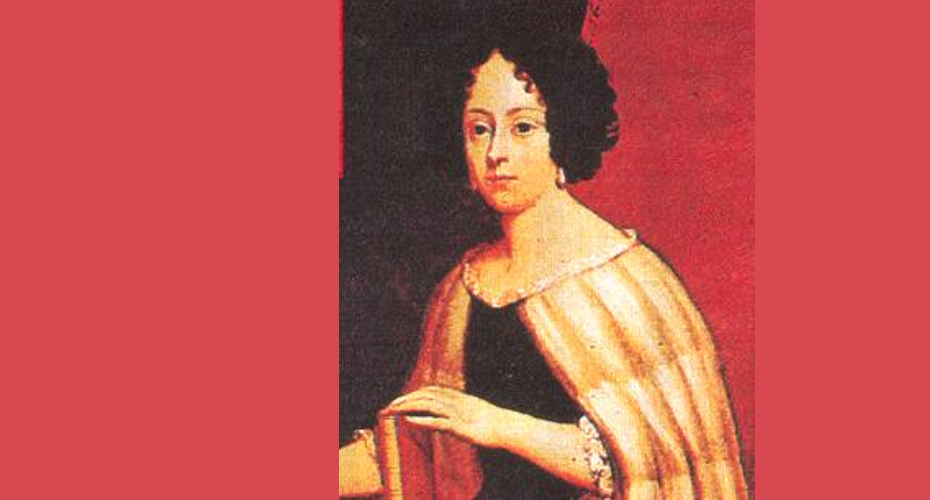 Two new projects focused on disability-inclusive climate adaptation and women in philosophy are set to be launched following successful applications to a prestigious annual European funding programme.
The University of Exeter will receive a total of €3m as part of the European Research Council's (ERC) Starting Grants programme that are aimed at helping some of the brightest early career researchers launch ambitious projects and establish teams and networks.
Dr Sarah Bell, Senior Lecturer in Health Geography in the European Centre for Environment and Human Health, has been awarded €1.5m for a project on how the knowledge and experiences of disabled people can be better embedded in climate change adaptation.
And Dr Helena Taylor, a postdoctoral research fellow in the Faculty of Humanities, Arts and Social Sciences, is receiving the same amount for her work, that will examine why early modern European history has not recognised more women philosophers.
IncluADAPT – Disability-Inclusive Climate Adaptation – will be led by Dr Bell and will seek to address the current tendency for climate change adaptation to exclude the insights and priorities of disabled people – representing 15% of the global population.
Comprising three work packages across three case study cities, Bristol, Glasgow and Dublin, IncluADAPT will explore and demonstrate as-yet overlooked opportunities to foreground disability rights and knowledges in climate adaptation scholarship, policy and practice.
"In 2019, the UN Human Rights Council adopted a resolution on climate adaptation and disability," said Dr Bell. "Yet, there remains negligible scholarship in this area, and a tendency to frame disabled people solely as 'climate victims'."
The funding will enable Dr Bell and the project team to develop a collaborative, interdisciplinary programme of research, combining doctrinal, qualitative and arts-based approaches within and beyond the case study cities. It will work with a range of pioneering initiatives, such as the agenda-setting disability-led grassroots community climate action plan co-produced by the Bristol Disability Equality Forum.
Dr Bell said: "I am excited to develop this work with such an exciting team and brilliant collaborators, to unpack and move beyond master narratives that collapse differentiated experiences of disability and climate change into a single, disempowering story of vulnerability, and to explore opportunities to harness climate adaptation to create inclusive liveable cities in our ever-changing world."
Dr Taylor's project, 'Cultures of Philosophy: Women Writing Knowledge in Early Modern Europe' (CultPhil), seeks to recover women's philosophical writing from the seventeenth century and to analyse the processes which have meant that such writing has often not been recognised as philosophy.
It will examine case studies from the Dutch Republic, Italy, England and France, bringing together a team of core researchers, as well as participants from across Europe, Australia and the United States.
"From Plato to Descartes: when we think about the history of philosophy, the figures that come to mind are often men," says Dr Taylor, a specialist in seventeenth-century France in Exeter's Department of Languages, Cultures and Visual Studies. "This situation is changing but, in part, that is due to the histories of the disciplines that have created the canon and a focus on certain forms of writing, notably the philosophical treatise."
The funding over five years will enable Dr Taylor and her team of researchers, including three full-time post-doctoral researchers, to visit rare book libraries and archives across Europe and look at a broader range of genres, including periodicals and poetry.
"By pursuing a more inclusive history of philosophy, we also hope our framework could be used to access and recognise other marginalised voices," Dr Taylor added.
The projects are among 408 Starting Grants announced by ERC today, totalling €636m and drawn from the Horizon Europe programme.
Mariya Gabriel, European Commissioner for Innovation, Research, Culture, Education and Youth, said: "We are proud that we are empowering younger researchers to follow their curiosity. These new ERC laureates bring a remarkable wealth of scientific ideas, they will certainly further our knowledge and some already have practical applications in sight. I wish them all the best of luck with their explorations."
President of the European Research Council Prof. Maria Leptin added: "It is a pleasure to see this new group of bright minds at the start of their careers, set to take their research to new heights. I cannot emphasise enough that Europe as a whole – both at national and at EU level – has to continue to back and empower its promising talent. We must encourage young researchers who are led by sheer curiosity to go after their most ambitious scientific ideas. Investing in them and their frontier research is investing in our future."