In Memorium – Sir David Harrison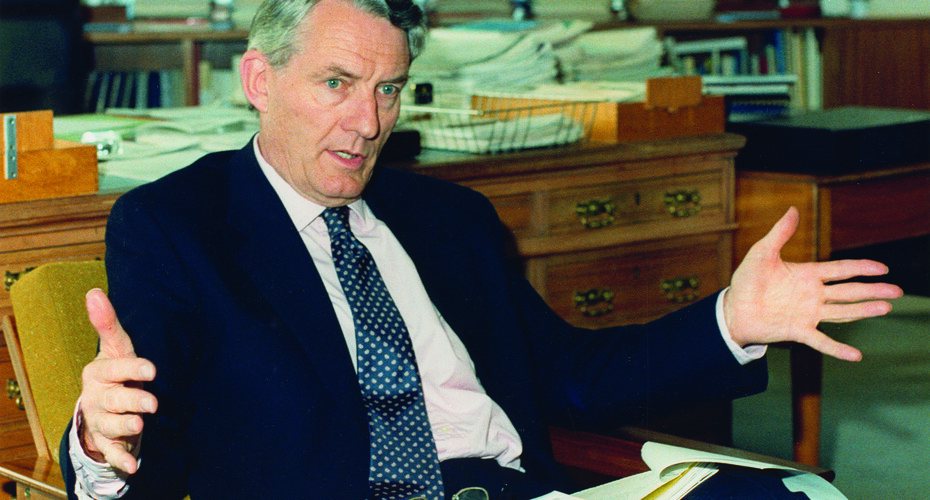 The University of Exeter is saddened to learn of the passing of our former Vice-Chancellor, Sir David Harrison, aged 92.
Sir David, a chemical engineer, enjoyed a distinguished career including a 10-year tenure as Vice-Chancellor of the University, from 1984-1994. He also held roles as vice-Chancellor at Keele (1979-84), Chairman of the Committee of vice-Chancellors and Principals (1991-93), President of the Institution of Chemical Engineers (1991-92) and Master of Selwyn College (1994-2000).
Sir David was educated at Bede School, Sunderland and Clacton County School, before becoming a 2nd Lieutenant in the Royal Electrical and Mechanical Engineers. He subsequently read Natural Sciences at Selwyn College, Cambridge, before receiving a PhD in Physical Chemistry.
He joined the newly formed Chemical Engineering Department doing extensive research into Fluidisation which resulted in three books, all written with his close friend Prof John Davidson. He taught at Cambridge University until 1979, becoming a fellow of Selwyn in 1957 and its Senior Tutor.
Sir David also served as president of IChemE in 1991–2 and director of the Salters' Institute of Industrial Chemistry from 1993–2015. He was also the Chair of the Committee of UK Vice-Chancellors and Principals from 1991–1993, and the Advisory Committee on the Safety of Nuclear Installations from 1993–1999.
He was also a member of the Ely Cathedral Council and the Royal School of Church Music, served on the Board of Management of the Northcott Theatre in Exeter,and received numerous honours including being knighted in 1997 "for services to education and nuclear safety".
Our deepest sympathy goes to Lady Harrison and their family.