Global learning programme Future17 unleashes students on a new year of sustainability challenges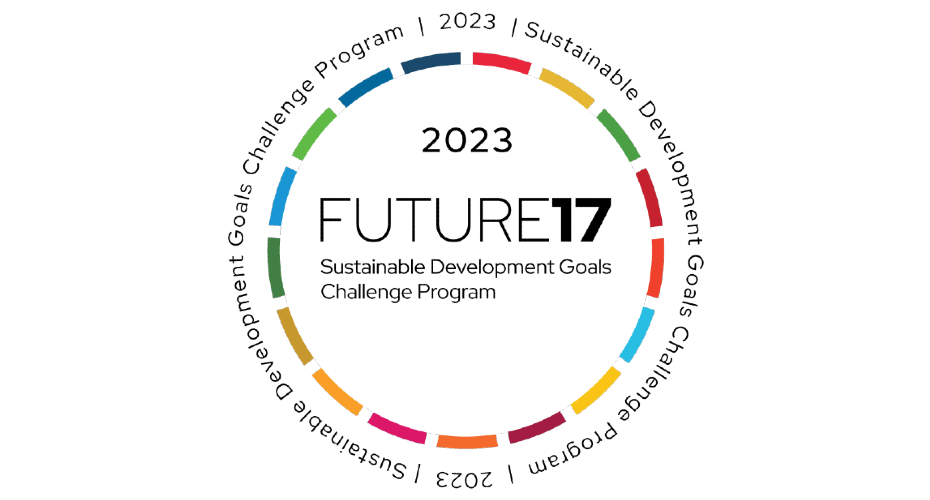 Students from around the world – including more than 50 from the University of Exeter – have begun to tackle real-life sustainability challenges as part of a global experiential learning programme.
Future17 is bringing together 250 students from across five continents to work on a host of real-time issues and opportunities focused on the UN's Sustainable Development Goals (SDGs).
From addressing tire and plastic bottle pollution in Cameroon to supporting rewilding and biodiversity in the UK, the students will work across geographic borders and academic disciplines to deliver insight and recommendations to partner organisations.
These include global NGOs, national and multinational companies, and tiny social enterprises in emerging economies, all drawn from across Europe, Africa and Asia.
The programme has been developed by the University with higher education analysts QS (Quacquarelli Symonds) and provides an online platform for students from member universities to learn and work together while generating real-world impact.
"Future17 is a global-first in the way that it offers students the chance to work with, and make a difference to, organisations from around the world with regards to the UN's SDGs," says Dr Edvard Glücksman, Academic Lead for Future17, and Senior Lecturer in Sustainable Futures in the Exeter Business School.
"These are real-world, real-time challenges and opportunities that are being met by students, and in the process of doing so, the students are also developing valuable employability and life skills."
Future17 was launched in 2022, and last year saw more than 300 students and around 90 academic mentors take part and work with project partners based in countries including Pakistan, the United States of America, India, Indonesia, Mali and New Zealand.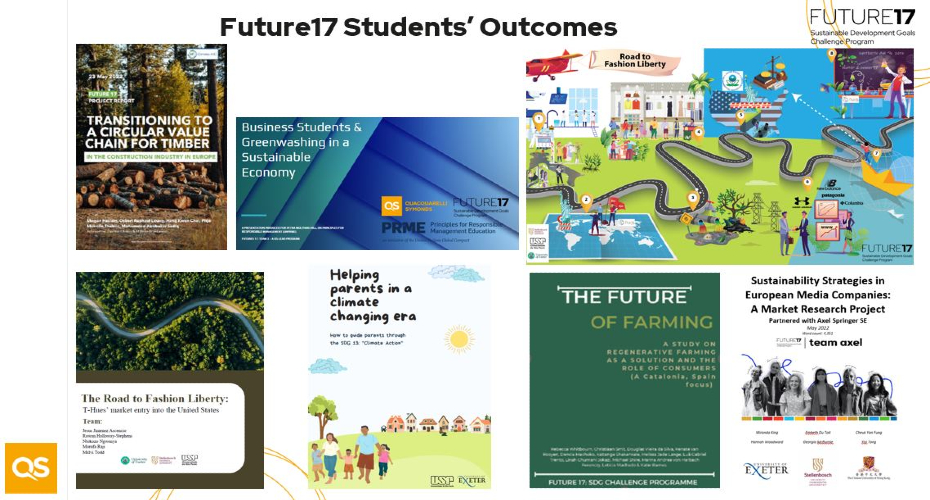 Exeter students, for example, teamed up with counterparts at Stellenbosch and Sao Paulo, to assist Green Rebel, a regenerative agroforestry farm in Catalonia. Together, they produced a scoping paper that examined the feasibility of a pick-your-own farm comprising multiple crops designed to benefit the local community.
Students from Exeter also helped Climate KIC, the EU's main innovation pipeline, to create an analysis of the timber value chain with scoping to help it transition to a more circular economy model. By contrast, students also took on a challenge set by an Indian zero-waste grocery delivery service called Refillable, to formulate a proposal for the use of novel and more sustainable packaging material.
One Future17 alumna, Isabel Dally, was part of a team that sought to help refugees caught up in ongoing conflict in the Democratic Republic of the Congo.
"Inspired by the dynamic and solution-focused ethos of Future17, I am incredibly proud of my team's project deliverables which have created an effective and sustainable crisis response for refugees in North Kivu," Isabel said. "Understanding the tangible power of learning teaches us that knowledge extends beyond the individual. With the right platform – such as Future17 – learning fosters global connections and a proactive, positive environment of change for the future.
"The skills I've gained by completing the Future17 programme include international networking, cross- cultural communication and multi-disciplinary collaboration, and they have given me the foundations and confidence to think about my impact in the professional world. Most importantly, I've gained more than just professional skills. Through Future17's transformative approach to education, I've also created friendships and connections across the world which will last a lifetime."
Among this year's challenge-setters include the organisers of the Global Youth Awards; a Sri Lankan partnership including Unilever who are making natural dyes using waste products generated from the manufacturing of iced tea; and an Indonesian think/do/be-tank driving the use of biogas digesters.
The programme runs for 12 weeks, with students either taking it as part of their degree or as extra-curricular experience and development. Interdisciplinary and international groups of 6-8 students from three or more universities work with two academic mentors and the challenge partner. As part of that, they have a four week-induction, with training, followed by eight-weeks of group work.
The induction has been designed by research consultancy Lestari, founded by Exeter graduates Harry Hilser and Lewis Winks, and specialising in environmental social sciences.
"At the heart of the Future 17 experience is the need to challenge ourselves and each other to consider new approaches to sustainable innovation," says Lewis. "We worked with the team at Exeter to design a rich and engaging experience for students taking part in Future 17 which attempts to challenge them to think differently about sustainability and their role in creating solutions."
"The programme is based on design thinking principles, guiding students to apply their experience and knowledge to real-world challenges," adds Harry. "While much of the initial four-week induction is designed to get students thinking creatively as a team, offering ideas and tools for working effectively together, it also provides opportunities for them to share experiences from their own home contexts and brings into discussion concepts such as biomimicry to inspire new ways of thinking."
The final project culminates in a written piece and group presentation, and challenges the students to develop cultural competencies, digital skills, collaborative working behaviours and critical problem-solving.
"Future17 shortens distances and advances global and cultural understanding by capitalising on the covid-accelerated digital transformation of higher education," adds Professor Tim Quine, Deputy Vice-Chancellor (Education and Student Experience). "And in the context of the global climate emergency and the focus on Net-Zero, it offers students international study experience and a chance to make a difference without generating a 'study abroad carbon footprint'."
Alongside Exeter are nine other universities, including Arizona State, Auckland, the American University of Sharjah, and the Chinese University of Hong Kong.
Future17 is one of the educational initiatives of Exeter's Global Classrooms programme, which promotes the use of common virtual spaces to enable exchanges and discussions between students, academics and institutions around the globe. Its aim is to promote collaboration, global citizenship, sustainable virtual mobility, cultural competence and democratic learning.