Globally renowned Cornish conservation innovator honoured by the University of Exeter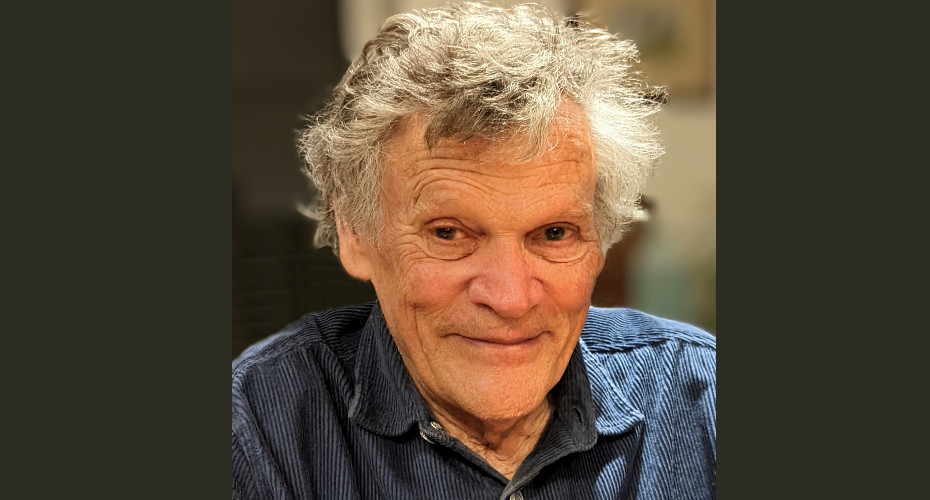 A globally renowned expert whose Cornish garden shed inventions have helped to protect wildlife around the world will be honoured by the University of Exeter.
Dr Nick Tregenza's practical, cost-effective, solutions have helped to transform marine mammal science and conservation across the planet. He will be awarded an honorary degree as part of the university's Cornish graduation ceremonies this week.
Students will take part in ceremonies at Truro Cathedral, followed by celebratory gatherings at the Penryn campus.
Professor Martin Siegert, Deputy Vice-Chancellor, Cornwall, said: "We are thrilled to be able to celebrate Dr Tregenza's achievements, which have had such a lasting impact on conservation and science. It will be wonderful to mark his work, and that of our University of Exeter in Cornwall students, and to wish them well as they go on to their next steps."
Dr Tregenza has carried out his work as a conservation activist, serial inventor of devices to inform ecology and conservation, a businessman and researcher alongside a long career as a family doctor.
He is affectionately known among conservationists and scientists as the POD-father after developing instruments, called the Porpoise Detector, or PODs, to monitor dolphins and porpoises by recognising their echo-location click sounds.
This has revolutionised the way these animals can be monitored, making it possible, for the first time, to discover the locations of some the most endangered species in the world, to see how their numbers are changing, and to rapidly assess methods of keeping them out of fishing gear.
Dr Tregenza developed the Porpoise Detector in his garden shed and 5,000 have been made – now manufactured by a small business, Chelonia Ltd. Dr Tregenza supports their use in developing countries, running workshops and training around the world.
Dr Tregenza was a family doctor for 30 years in Hayle in West Cornwall and also worked in his own time on local nature conservation issues and on wider issues that included organising observation of three commercial fisheries – gill-netting, pelagic trawling and tuna drift netting.

He was first published in a scientific journal aged 13 when he discovered a new species of hermit crab had arrived in Cornwall, Clibanarius misanthropus. He has served as Trustee and Vice-President of Cornwall Wildlife Trust.

Dr Tregenza said: "A Hon Doc! What a shock! But great actually that work inspired by a love of nature and enabled right here by, among many others, the Cornwall Wildlife Trust, and the fishermen of Newlyn should get this recognition!


Dr Tregenza has previously been awarded the highest honours of the Zoological Society of London, Wildlife Trusts of the UK, and European Cetacean Society for a lifetime dedicated to conservation.
In 1989, he set up a voluntary group to collect data on strandings and sightings of large sea creatures and he was a founder of 'Seaquest Southwest'. This group helped to identify the existence of substantial unintentional capture (or bycatch) of dolphins in regional fisheries.
Dr Tregenza initiated and ran the first dedicated observer programs for cetacean bycatch in UK fisheries. These trailblazing efforts earned him global respect from fishers and managers alike and he has acted as advisor to numerous organisations over the years: from the Cornwall Sea Fisheries Committee to the International Whaling Commission.
His other inventions include the Banana Pinger, which emit sounds that allow the animals to "hear and avoid" the net and reduce bycatch.