Discover remarkable skateboarding journey across Britain at Exeter event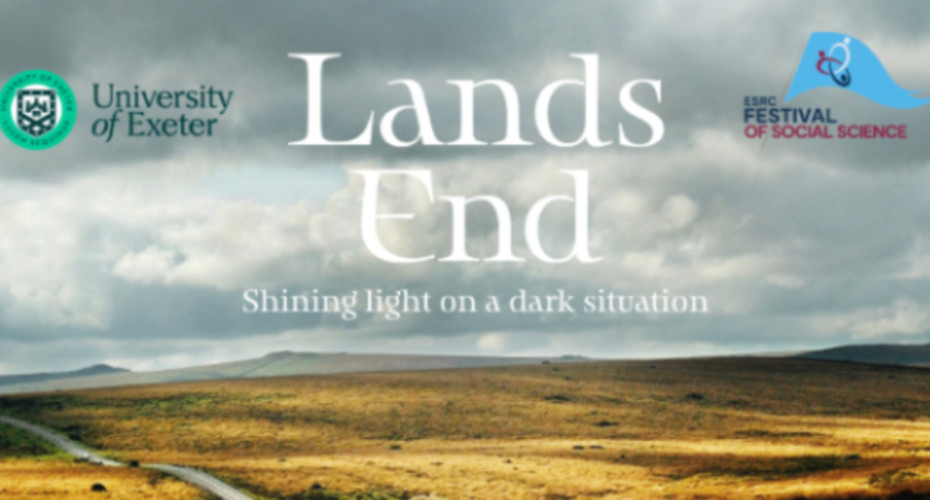 The remarkable story of an Exeter professional skateboarder's journey across Britain to raise awareness of male mental health challenges will feature as part of a special city event.
People will be able to see the documentary Lands End, which follows Barney Page on his 25-day journey skateboarding the 941 miles from John O'Groats to Land's End. It is a story of camaraderie, adversity, and his friendship with Ben Raemers, a professional skateboarder who died by suicide at the age of 28.
The event is part of the Economic and Social Research Council Festival of Social Science and is organised in collaboration with the Barnfield Theatre and the University of Exeter.
Barney has forged a successful international career as a professional skateboarder travelling the world.
The free event, on Wednesday 1 November, is organised by Dr Paul O'Connor, from the University of Exeter who researches the lives of skateboarders and the impact of the sport on society.
The screening will include an introduction from the director Ryan Sherman and a short Q&A afterwards. The film supports the Ben Raemers Foundation, that works to raise awareness of mental health and suicide prevention in skateboarding.
Dr O'Connor said: "The ESRC festival is about lifelong wellbeing this year, and Lands End is a remarkable film that tactfully remembers Ben Raemers, showcases Barney's endurance, and talks seriously about young men's, and more generally everyone's, mental health. Lands End is a story of a hopeful journey that shines a light on a dark situation."
"My hope is that the documentary will resonate with people beyond the skateboarding community and showcase both a local talent, and the ways in which sports, community, and friendship combine.
The Exeter event – Barney's home town – holds some powerful local significance for the Filmer Ryan Sherman who has been touring the documentary across Europe and North America."
Tickets are free but require registration via the ESRC event page. Seats are limited so sign up in advance.
Information about the Ben Raemers Foundation can be found at: https://thebenraemersfoundation.com/.
Book tickets for the documentary screening at: https://festivalofsocialscience.com/events/lands-end-documentary-screening-skateboarding-and-mental-health/