Exeter ranked among the best in the Russell Group for Student Satisfaction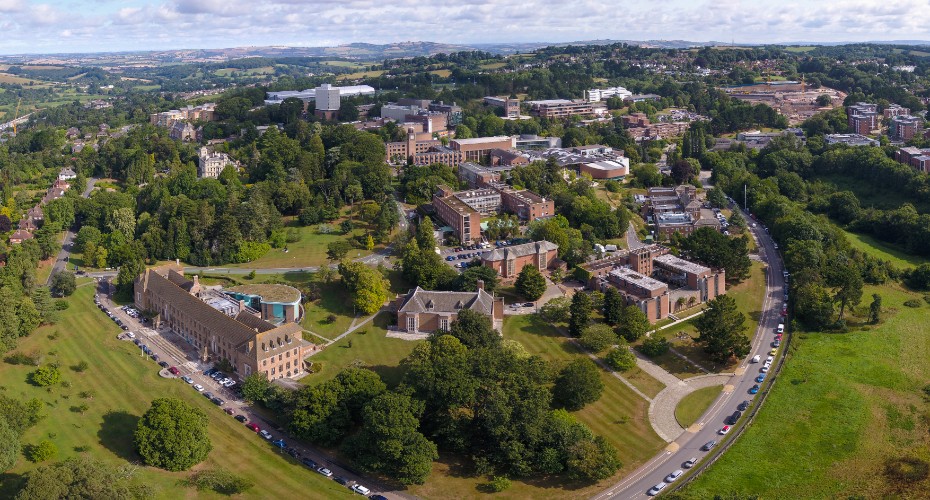 Student satisfaction at the University of Exeter has remained among the highest in the Russell Group according to a prestigious national survey.
Exeter ranked in the top 10 for the group in all but one question in the National Student Survey (NSS) 2023, which asks final-year undergraduates to reflect upon their experiences at UK higher education institutions.
The results show that the University measured strongly in 'Learning Resources', 'Teaching on my course' and 'Academic Support', all highlighting the quality of the educational experience provided at Exeter. Averaged together across questions 1-24, the University ranks in the top five institutions in the Russell Group.
And in terms of its performance across academic areas, ten of the University's disciplines ranked in the top ten in the country according to institutional key performance indicators, with Arab and Islamic Studies the best performing in the country. Geology (93.7% satisfaction), Natural Sciences (93.4%), Mining and Minerals (92.3%), Physics and Astronomy (86.9%) and Classics and Ancient History (85.9%) were also among its highest performing disciplines.
This year, a total of 4,354 Exeter students responded to the 27-questions on the survey, significantly more than in 2022.
Commenting upon the results, Professor Lisa Roberts, Vice-Chancellor and President of the University, said: "We're very pleased that the University of Exeter continues to rank amongst the best in the Russell Group for student satisfaction in this year's NSS, and these results highlight our commitment to offering the best possible student experience. I would like to thank our academic and professional services colleagues for their outstanding leadership, commitment and innovation, which ensures that students at Exeter always receive a world-class education."
The NSS was launched in 2005 and is open to all final year degree students at institutions in England, Wales, and Northern Ireland. It has canvassed the views of more than five million students in that time.
This year, the survey underwent significant changes in relation to its questions and methodology, including the removal of the 'overall satisfaction' question as well as the option for students to provide a 'neutral' response.
A total of 339,000 students responded covering 528 universities, colleges and other higher education providers.