Exeter sports teams going for gold at national competition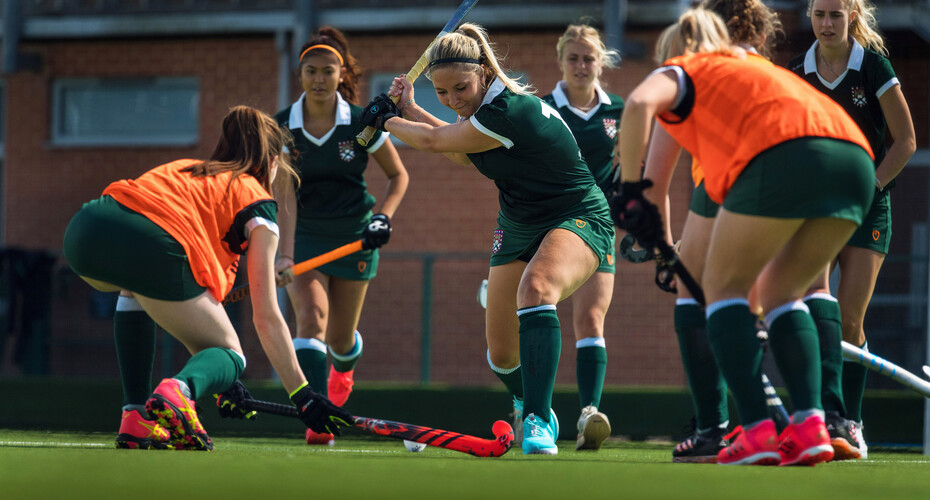 Student sports teams from the University of Exeter will be pitting their skills and expertise against some of the very best opponents from across the UK, in a bid to become national champions.
Seven teams from Exeter will be competing in the finals of the BUCS Big Wednesday competition, which is held in Nottingham on Wednesday, March 22.
They are amongst 20 teams to have qualified for the prestigious finals, the pinnacle of the country's university team sports programme competition.
Five women's teams and two men's teams will represent Exeter at the event.
The Women's Waterpolo team, 1st and 2nd Lacrosse teams, and 1st and 3rd Hockey teams, as well as the Men's Badminton and Fencing 1st teams, will all take part in the prestigious event.
Alison Davidson, Director of Sport at the University of Exeter said: "We are thrilled that so many of our men and women's teams have qualified to take part in this prestigious event.
"The University of Exeter places a huge emphasis on our sports programmes, and it is wonderful to see the dedication and efforts made by our students, committees and coaching staff being rewarded.
"We hope the success shown by these teams to reach the finals, and hopefully win gold, may encourage others to join in and give our sports programmes and activities a try, no matter what level of experience they have."
Some of the games will be live- streamed on BUCS tv throughout the day and there will also be live updates on the Student Sport Instagram account.