Leading international security and defence policy expert appointed to lead Policy@Exeter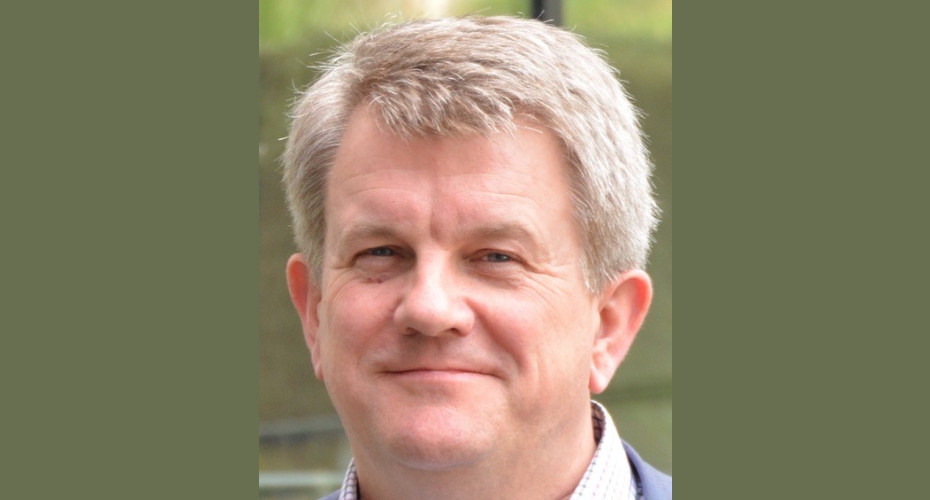 Leading international security and defence policy-making expert Paul Cornish has been appointed to run the University of Exeter's influential social sciences policy-making network.
Policy@Exeter improves decision-making by introducing policy-makers to the world-leading research and innovation undertaken by the Exeter's experts in the social sciences, arts and humanities.
Professor Cornish, who has spent the past three decades working in think-tanks and universities after beginning his career in the British Army and the Foreign & Commonwealth Office, hopes to strengthen Exeter's contribution to policy-making.
Professor Cornish said: "It is ever more important that universities are sensitive to what's going on around them in UK society, in Europe and beyond; offering constructive analysis of government policy and providing policy advice and guidance to the private and third sectors. As critical friends to policy-makers, scholars, researchers and analysts can influence policy and can even have a more direct impact through the co-production of new ideas and the development of new networks of collaboration.
"I'm delighted to take up this position and to work again with excellent colleagues at the University of Exeter. I'm proud to be returning to an institution which is having such an impact on policy in many areas across government and society and I look forward to taking this important work further."
Professor Cornish is a graduate of the University of St Andrews, the London School of Economics and the University of Cambridge. He began his career in the British Army before joining the Foreign and Commonwealth Office as an arms control and disarmament analyst. He has taught at the UK Defence Academy and the University of Cambridge and has held professorial appointments at the universities of Bath and Exeter.
He was the co-founder in 2013 of Exeter's Strategy and Security Institute and co-designer of the MA in Applied Strategic Studies (MStrat). He has also held research and directorial appointments at several think tanks including Chatham House, the Centre for Defence Studies at King's College London and RAND Europe.
Professor Cornish became a member of the UK Chief of Defence Staff's Strategic Advisory Panel in 2009, was a founding co-director of the Global Cyber Security Capacity Centre at the University of Oxford in 2013 and in 2017 was Professorial Fellow in Cyber Security at the Australian National University. In 2019 he was appointed Visiting Professor at LSE IDEAS, the foreign affairs think-tank at the London School of Economics and in 2021 became Non-Resident Faculty at the Blavatnik Interdisciplinary Cyber Research Centre, Tel Aviv University. He is a member of the Commandant's Strategic Advisory Panel and the Academic Advisory Board at the Royal Military Academy Sandhurst and is an advisor to Henderson Risk Limited.
He has published widely in his areas of interest including arms control and disarmament; conflict, security and development; the ethics of the use of armed force; national strategy and defence policy; the future of armed conflict; and cyber security. He was a member of the UK-China Track 1.5 discussions on cyber security, was contributing editor of The Oxford Handbook of Cyber Security, published in 2021, and is author of A Very Short Introduction to Cyber Security, to be published in 2024.
Professor Gareth Stansfield, Pro Vice Chancellor and Executive Dean of the Faculty of Humanities, Arts and Social Sciences, said: "We are delighted Paul has returned to the University of Exeter to lead Policy@Exeter. The work of researchers in all of our faculties is helping to change national, international and local policy and Paul will play an important role in supporting this work to expand and become ever more influential."
Policy@Exeter was established by Professor Claire Dunlop in 2020 who was its first Director. It has enabled University of Exeter academics to develop and embed their policy-facing work. Exeter academics have shaped and improved public policy, organizational process and procedure, public debate and understanding. They have worked with ministerial and non-ministerial departments, government agencies and public bodies, local authorities, third sector and advocacy organisations, to improve decision-making at regional, national and international level.
Each year, Policy@Exeter staff support hundreds of academics to contribute to government reports and inquiries and run tailored workshops and events for researchers to brainstorm ideas and formulate projects. They also support the delivery of commissioned research and evaluations by academics through consultancy work and fellowships, placements and people exchanges.