Three Exeter winners at prestigious teaching excellence in higher education awards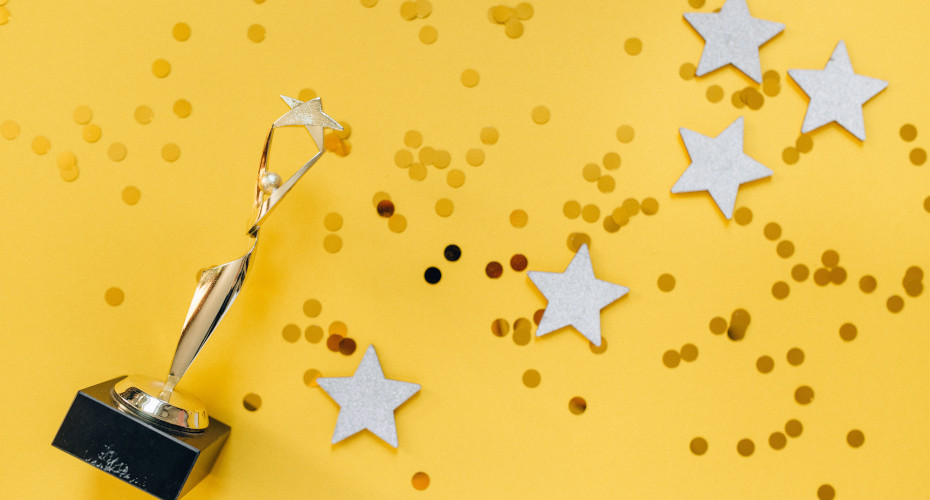 Three winners from the University of Exeter have been selected for prestigious higher education awards by Advance HE.
This year, two academics from the university have been chosen as National Teaching Fellows, while an Exeter team has won a Collaborative Award for Teaching Excellence (CATE). 
Professor of Clinical and Social Epidemiology, G.J. Melendez-Torres, is one of the winners of the National Teaching Fellowship Scheme (NTFS) and has been recognised for his outstanding contribution to public health teaching at Exeter and across the UK. The Master of Public Health programme is the first of its kind and a leader in the sector, while G.J. has also made a significant contribution as an educator of race, facilitating important decolonial and anti-racist work in his department and beyond.
Professor G.J. Melendez-Torres said: "As an educator, I am passionate about teaching research methods in public health – everything from foundational tools of public health to advanced survival analysis – and I have been very fortunate to have had many opportunities to hone this practice at Exeter. Teaching is never an individual pursuit, and I am most grateful to my colleagues and students at Exeter for supporting my application."
Associate Professor Catherine Gallop is also a winner of the NTFS and has a national reputation as a leader in clinical training and education. Through her work as the Director of Cedar, and a plethora of national roles and accolades, she's made an exceptional impact on clinical training and education across the UK.
Associate Professor Catherine Gallop said: "As a clinical psychologist and educator, I feel deeply privileged that throughout my career I have been given the opportunities to combine my passion for alleviating distress in others and working in higher education, to build knowledge and competency in students who can make a real difference to the global challenge of mental health. I am grateful for the University of Exeter's support in this endeavour and to have worked alongside many dedicated and capable colleagues in both clinical training and the NHS. I'm delighted to have received the National Teaching Fellowship and welcome the opportunity to further develop and drive forward this important area of work nationally and internationally."
The Grand Challenges team are the winners of a Collaborative Award for Teaching Excellence. Grand Challenges is a flagship programme of the University of Exeter and also the institution's first ever CATE nominee and winner. This team, led by Professional Services, has spearheaded much of the strategic work at the university, including the Transformative Education Framework. Grand Challenges has been modelled by institutions across the globe and continues to be a highlight of Exeter's undergraduate educational experience.
Dr Dawn Lees is one of the team leads and said: "We are delighted to have won a CATE Award. Hosted by the Career Zone, Grand Challenges involves a complex team of Professional Services, academics, student interns and postgraduates working together to deliver an amazing learning experience for students. Grand Challenges has been running for the past decade, with an interdisciplinary approach, it draws together a team with complementary expertise who have the expertise to be agile, and respond to student interest and current affairs, changing the focus of the problems that students tackle and introducing new subject areas.
"The team maintains a focus on facilitating inclusive, supportive and creative environments for students to explore 'wicked' problems, take risks and follow their passions in a safe space. For this to be a success, a diverse range of expertise is required, which underpins the rationale for our collaborative approach."
This year 55 new National Teaching Fellows have been awarded, taking the total number to 1,143 since the National Teaching Fellowship Scheme was launched in 2000. There are 15 winning CATE teams in 2023, taking the total number to 119 since the first awards in 2016.
Alison Johns, Chief Executive, Advance HE, said: "Congratulations to all of the new National Teaching Fellows and CATE teams on this prestigious accolade which recognises and rewards their commitment to teaching and learning and the impact it has on student success. It is with great pride that we run these awards for the UK higher education sector designed to celebrate these passionate people who make such a difference to students' education and to the practice of their colleagues. We look forward to working with the new NTFs and CATE winners and sharing their excellent practice with colleagues around the sector."
An independent panel of senior higher education leaders, representing the four UK nations, assures the quality of the National Teaching Fellowship Scheme and Collaborative Award for Teaching Excellence and recommends winners.
Professor Becky Huxley-Binns (NTF, PFHEA), Pro-Vice-Chancellor for Education at the University of Hull, and Chair, UK Teaching Excellence Awards Advisory Panel 2023, said: "Every year as we select the NTFS and CATE winners, we are in awe of these extraordinary and gifted people who are teaching with such professionalism, passion and commitment in higher education. This year was no different. These awards are incredibly important in recognising and celebrating these people and in sharing 'what works' so that colleagues can build on their expertise too and students can enjoy the benefits of great practice in teaching and learning."
The 2023 awards ceremony will take place on 28 September at The Library of Birmingham.