'We Are the Possible': UK-UAE initiative to catalyse climate action and solutions for COP28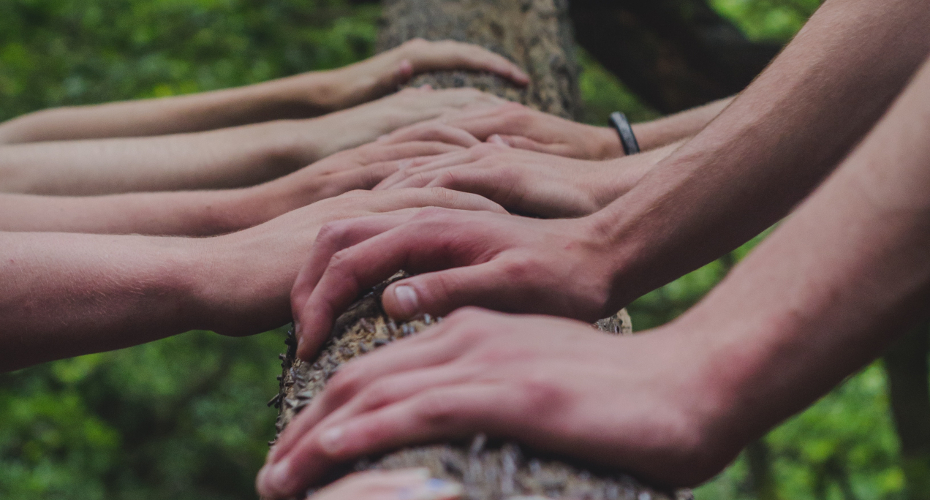 An international programme of climate-inspired art and education involving leading scientists, health experts, educators, artists, youth leaders and schoolchildren from the UK and the United Arab Emirates will take to the global stage at this year's COP28 climate conference.
Encompassing poetry, theatre performance, music and soundscapes, artwork and education, We Are the Possible will directly address policy-makers and the public over the importance of science, education, and the arts in helping people to imagine a greener, healthier and fairer future.
It will include the co-creation of two bilingual poetry anthologies, an education project twinning schools in the UK and UAE, the debut of a new sustainable theatre performance alongside the launch of a global network of sustainable theatre schools, and an invitation for world leaders to nominate one of their country's best examples of climate-inspired poetry.
Led by the University of Exeter, and funded by the British Embassy Gulf Strategy Fund, We Are the Possible brings together a host of major organisations, including the Emirates Literature Foundation, the British Council UAE, the Met Office, BIMM Institute, Khorfakkan University, the Theatre of Others, the British Embassy in the UAE, and a network of schools in the UAE and UK.
Professor Lisa Roberts, Vice-Chancellor and President of the University of Exeter, said: "Climate change represents one of humankind's most profound challenges. But it is important that we communicate that challenge through different channels and media – and the arts will have a key role in this regard. We Are the Possible is an exciting collaborative interdisciplinary project uniting art, science, health, and education, and has brought together hundreds of people from the UK and UAE to reflect upon the plight of the planet and deliver a creative and inspiring response."
At the centre of the programme are 12 poems inspired by research into current global challenges. The poems were co-created by more than 200 scientists, health practitioners, writers, youth leaders, students and educators in the UK and UAE, who came together over a series of online workshops to respond to COP28's themes. Through a unique editorial process led by Dr Sally Flint, the project's creative lead, and poet Kim Squirrell, this body of writing evolved into We Are the Possible: 12 Poems for 12 Days of COP28.
The poems were translated into Arabic by postgraduate students at the University with the editorial expertise of award-winning Lebanese author and translator Wafa' Tarnowska. They will be released as both a bilingual digital and printed anthology and as digital recordings narrated by influential figures during COP28.
Cecilia Mañosa Nyblon, the project's director at the University, said: "When trying to persuade people to do something important, you can present them with scientific data. But without a story that shows what's at stake, that provokes empathy and sparks imagination to envision possibilities, it's difficult to inspire people to act. Through this project, we have developed a blueprint for connecting facts, findings, and feelings, co-creating new narratives underpinned by world-class science. These narratives are then brought to life through the arts to embolden us to imagine and take action to forge a liveable future."
Education is a core pillar of the project, and involves 13 schools from coastal regions of the UK and UAE connecting in a unique partnership developed by education experts at Exeter. More than 300 children aged 10-12 will take part in the 'Schools Across the Ocean Programme', engaging in weekly learning activities through science, fieldwork, arts, and creative writing with their overseas counterparts. This will include sessions with renowned marine biologists at both Exeter and Khorfakkan, with a particular focus on the importance of seagrass ecosystems.
The children's voices, writing, and artwork will then be woven into a bilingual and illustrated poetry anthology We Are the Ocean by a team of writers and editors, and will be published by the Emirates Literature Foundation and launched at COP28.
"The 'greening' of education is a pillar of UNESCO, with many countries still having no mention of climate change in their national curriculum," said Anita Wood, Education Lead for Schools Across the Ocean Programme for COP28 at the University. "Schools Across the Ocean seeks to address this gap by connecting communities of learning through knowledge, cognitive skills, caring for others, collaboration, and action to enable positive change. Through this innovative programme, children and teachers will develop deeper understandings of our global challenges and opportunities for action. Our aspiration is to build a strong foundation that will continue to grow the greening curriculum and teacher training efforts in the UK, UAE and beyond."
Sustainable theatre is another intrinsic part of the programme and will encompass the debut of an original production inspired by the 12 Poems for 12 Days of COP28.
Bright Light Burning has been developed by Professor Adam Marple, Co-Artistic Director of The Theatre of Others, and is designed to be performed with minimal wastage or environmental impact. The play will be staged at several venues during the conference, including the UK Pavilion in the Blue Zone, and the COP Green Zone.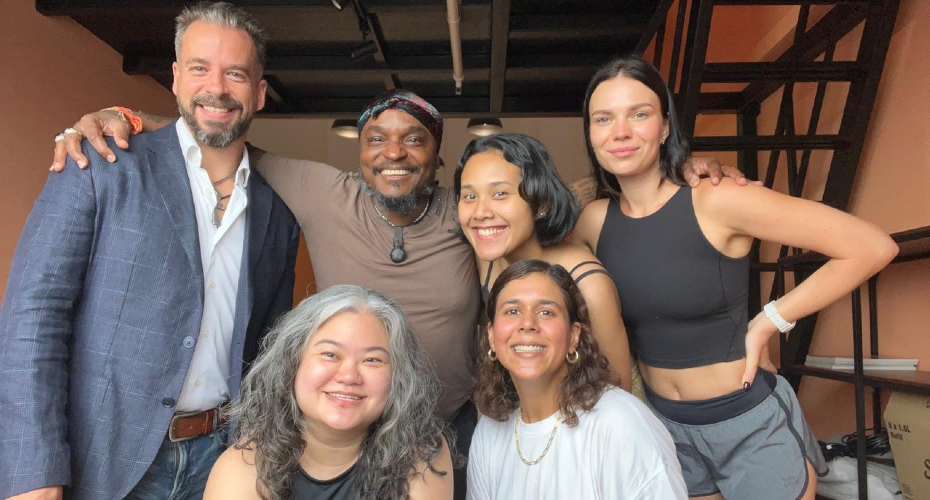 The work also has a longer-term legacy, thanks to Professor Marple's founding of an international network of theatre performance schools in countries such as the United States, Indonesia, Kenya, Serbia, and Australia. These schools will each create and lead their own local version of the performance. And this collaboration has underpinned the sharing of Sustainable Theatre Toolkits on the Open Access Website to be launched at COP28, funded by a British Council Creative Commission grant from Egypt, and open to companies and schools in the sector.
"Theatre, an ephemeral event, has become a hugely resource-intensive form of art," says Professor Marple. "Staged in large buildings, they demand significant amounts of cooling and power as well as all the associated material impacts of scenery, costumes, and props. What we are developing through the Sustainable Theatre Network is an innovative approach that rethinks how and why we make theatre, where our desire to share and receive stories among an audience creates a new sense of immersion without 'costing the earth'."
Music and eco-inspired soundscapes are also part of the programme, led by experts Dr Jono Gilmurray, Cliff Jones and students at the BIMM Institute – Europe's largest university for modern music. As with the theatre, this work has been inspired by or is based upon the poetry and will be showcased as part of the cultural programme at COP28 as well as being released online.
The final element of the project is the COP28 World Leaders Poetry Invitation, led by the Emirates Literary Foundation. Here, leaders will be invited to nominate a poem that captures their feelings towards the climate and planet. These poems will be recorded and translated to support the UAE sustainability agenda during and after COP28.
Edward Hobart, His Majesty's Ambassador to the UAE, said: "I am delighted to be supporting this collaboration between the UK and the UAE, which not only speaks to the urgency of addressing climate change, but is based upon sustainable partnerships between organisations in our two countries. It brings together universities, schools, scientists, artists and youth leaders to create a cultural programme that will, I hope, inspire the positive action and agency that the world needs. I look forward to seeing the different elements of the project come together and make their mark at COP28 and beyond."