Overcoming challenges to encourage Women into Engineering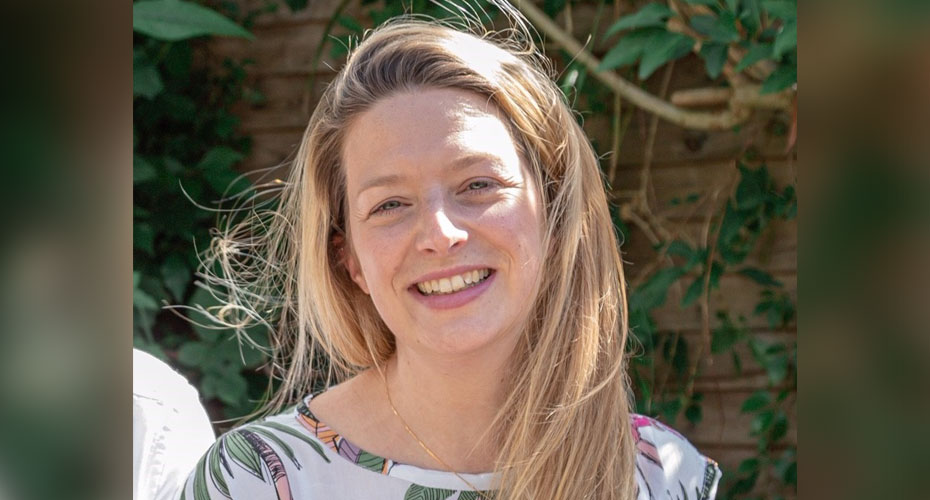 In the run up to International Women's Day on Wednesday 8 March, we caught up with alumna Georgina Tabor (née Simpson) (Civil Engineering, 2007 & MSc Urban Water Systems, 2008), a Chartered Naval Architect in Naval Ships at BAE Systems, to hear about how we can overcome challenges to encourage Women into Engineering.
Earlier this year, Georgina supported an event at the University that discussed practical ways to address the issue of under-representation of women in engineering. Georgina, who completed her undergraduate degree at the University, tells us more about the event, including the challenges being faced and why she feels it is important to promote gender equity (the theme of 2023's International Women's Day).
"When I was contacted by the University to attend a 'Women in Engineering' event in January I jumped at the chance. This was a rare opportunity for me to empower women and improve the opportunity for women to study engineering. Engineering is an interesting profession where you have the opportunity to mould your career to your particular interests and experiences. If you speak to any engineer you soon realise that no two careers are the same and the opportunities are endless – you make your own path. This is not something I knew going in to engineering, but others should know this as I think this will attract a diverse and exciting generation of engineers."
"The Women in Engineering event was attended by six women who represented a variety of engineering disciplines and decades of graduation, as well as key University staff including heads of department, Dr Ana Neves (Head of EDI in Engineering), Professor Voicu Ion Sucală (Head of Engineering) and the Deputy-Pro-Vice-Chancellor (Faculty of Environment, Science and Economy), Professor Dave Hosken. After a tour of the engineering facilities, which had changed a LOT since 2007(!), we discussed the aim of the event in depth – enrolling and retaining women in engineering education. During my time at Exeter, I was one of only a handful of women studying engineering and the statistics for women studying engineering have remained consistently low since then."
"The main challenge we identified during the discussion was the initial awareness of an engineering career path for women – we had all been propelled in to engineering by family or a friend rather than by school or an experience. In order to address this issue we took away a number of actions including improved visibility of female engineers; providing female alumnae case studies on the website and updating promotional material to represent women; and career support to those who have successfully applied and study engineering at Exeter. This would provide information on the benefits of women studying engineering and encouragement for prospective/current female students. Longer term actions included outreach events at schools and in towns, as well as industry sponsored scholarships and internships."
"During the event, we also formed the Women in Engineering Advisory Board to complement existing advisory boards in the industry and I am privileged to be an inaugural member. We will meet up again in six months to review our progress – the benefits won't be immediate, but I am hopeful it will gradually raise the number of female students studying engineering at Exeter. By having a diverse workplace, we are ensuring products and systems are fit for everyone in society."
Dr Ana Neves, Senior Lecturer in Materials Engineering and Head of EDI in Engineering, who was at the event said:
"It was a pleasure to meet these inspiring women, discuss how we can make our programmes and our spaces more inclusive to women in engineering and review the barriers women face in the sector. Their insight was invaluable, and I am looking forward to work alongside these phenomenal role models."
Professor Voicu Ion Sucală, Head of Engineering, reinforced the importance of this area for the department:
"It is a strategic objective of Exeter Engineering to improve the gender equality and inclusivity of our student and academic population. Women in Engineering Advisory Board will provide essential advice to the department on matters of strategic and operational importance to these aspects."
The first meeting of the group will take place later this year at which long term aims will be discussed.
Interested in finding out more about the challenges being faced encouraging women into engineering? Take a look at these articles shared at the event:
If you'd like to keep up to date with progress of the Board, share ideas or get involved do get in touch with alumni@exeter.ac.uk and you can be put in touch with organisers. Also if you're an alumna working in engineering we'd love to hear your story and share it with our current and prospective students – please do fill in our Career Profile form and help inspire the next generation.