Historic landmark church getting a £1.2 million makeover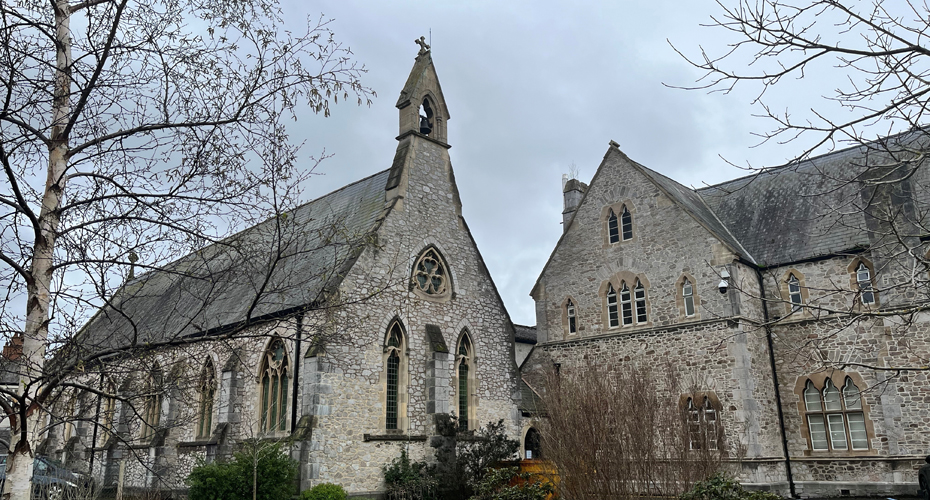 A major project to refurbish a 160-year-old landmark Exeter church is set to begin in April.
The £1.2 million project to renovate the St Luke's Chapel in Exeter is due to take around six months to complete.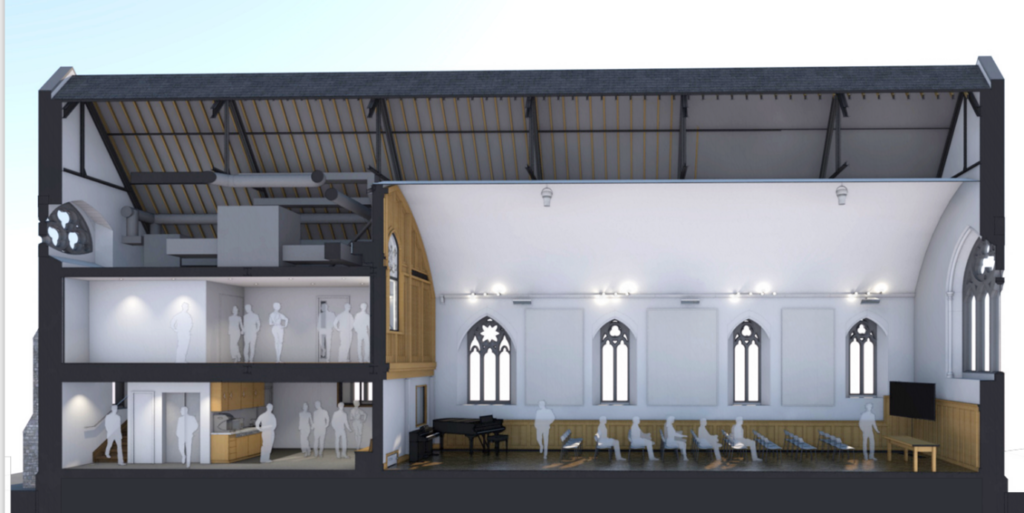 Plans for the renovated chapel
The St Luke's Chapel is on the Heavitree Road end of the University of Exeter's St Luke's Campus. Built in 1863 as part of the St Luke's Church of England Teacher Training College, the Chapel suffered a direct hit from a bomb in 1942 and was rebuilt and rededicated in 1952. The Chapel offices are currently the home of the Chaplaincy on the St Luke's Campus, offering confidential and non-judgemental support to students and staff of all faiths and worldviews.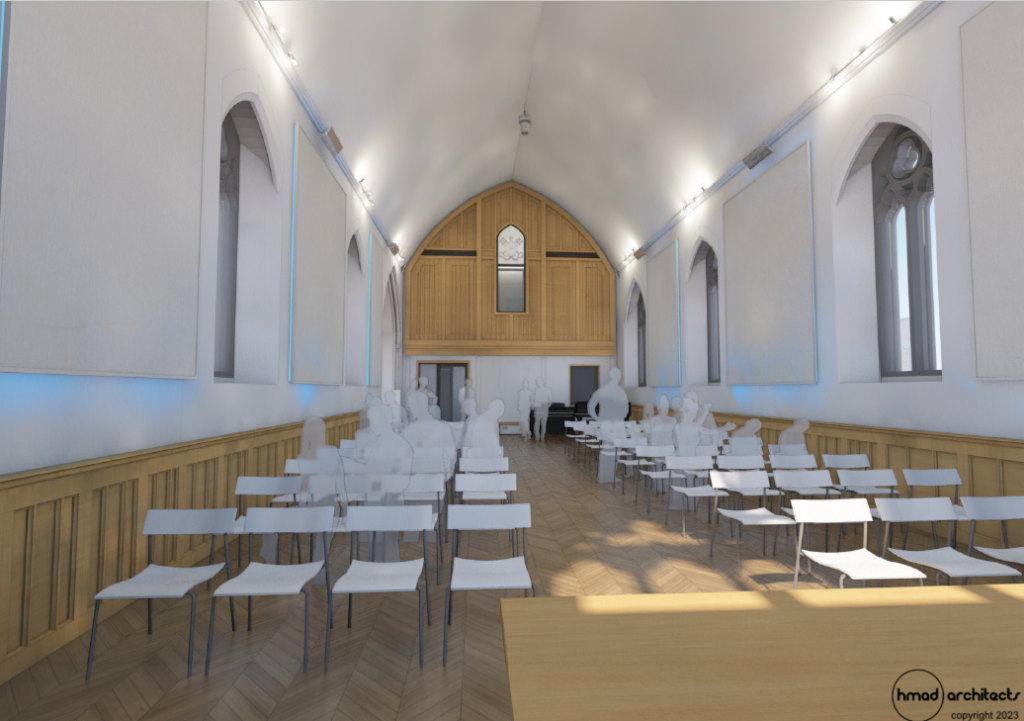 Plans for the renovated chapel
HMAD, a leading local architect, designed the scheme which is being funded by the St Luke's College Foundation with a contribution from the University. The project includes plans to improve accessibility by providing level access to all parts of the Chapel. Work will also increase capacity to the lounge area, and create a new one-to-one space for Chaplaincy meetings, along with a new upstairs room which can be used for a range of education and arts activities.
Reverend Hannah Alderson, Lazenby Chaplain at the University of Exeter said: "I'm really excited that the project is underway. Buildings tell a story, and we want our story to be one of welcome. All members of our university community are welcome at St Luke's Chapel; whether they are using it for prayer or contemplation, or as a place to reflect on the joys and challenges of University life, or to meet with others.
"Ensuring that our Chapel is fully accessible is essential to that story of welcome. So too is providing a space that is suitable for a whole range of activities that support student and staff wellbeing and build community. The Chapel has a rich history of adapting to new generations of the St Luke's campus community, and we see this building project as providing a space that reflects St Luke's in the 21st century. As Chaplain, I'm really looking forward to using the new space, and seeing it being used by our whole community."
The Chapel will be closed whilst the renovations take place, and activities will relocate elsewhere on campus.
If you have any questions about the St Luke's Chapel Project, please contact anglicanchaplaincy@exeter.ac.uk