New Graduate School of Environment and Sustainability launched in Cornwall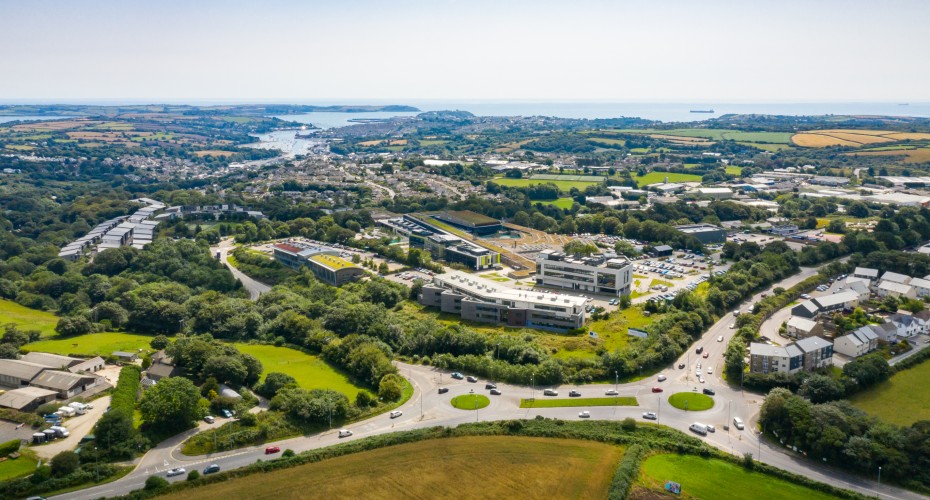 The University of Exeter, Cornwall, has launched a new initiative to expand the interdisciplinary nature of its Masters programmes and help create a cohesive community of postgraduate students across its Penryn campus.
The Graduate School of Environment and Sustainability brings together experts from across the spectrum of earth and life sciences, engineering, humanities, social sciences and business.
Cross-departmental themes include: critical minerals; data science; ecology, conservation and evolution; environment and human health; marine environment; policy and governance; renewable energy; and sustainable development and business.
The Graduate School of Environment and Sustainability supports a key aim of the University's Strategy 2030 to "grow our research, education and partnership activities in Cornwall, aligning our activities with regional priorities and building on our reputation for sustainability". 
It will ultimately be situated in a new facility that will adjoin the Environment and Sustainability Institute (ESI) and be opened in 2025-26, where students will benefit from new postgraduate teaching and collaborative learning space.
Professor Brendan Godley, Chair in Conservation Science, who leads the initiative said: "Bringing our programmes and academics together will help students to understand links between the climate and biodiversity crisis, the need for critical minerals, the development of renewable energy solutions, the impact on communities and human health, and new methods of doing business, in ways that are fair for people across the world. 
"It will ensure our graduates are able to approach problems in different ways, consider different perspectives, and deal with complex challenges."
Plans are underway to further develop the portfolio of courses offered, including potential for Executive Education and Degree Apprenticeships.

Visit the website: https://www.exeter.ac.uk/study/gses/ 
Twitter: https://twitter.com/ExeterGSES  
Linkedin: https://www.linkedin.com/showcase/graduate-school-of-environment-and-sustainability/  
Instagram: https://www.instagram.com/exetergses  
Facebook: https://www.facebook.com/ExeterGSES  
Bluesky: @exetergses.bsky.social