Success for Business School at Exeter Impact Awards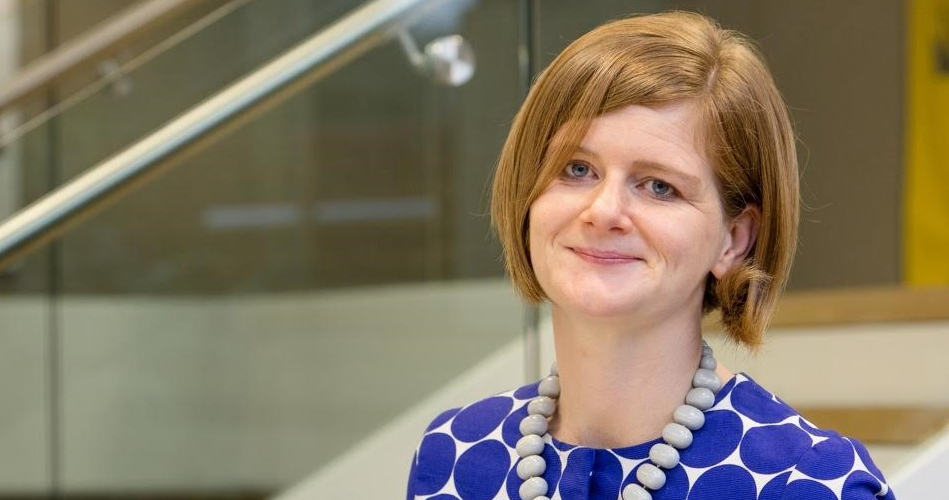 Business leaders across the region hailed members of the University of Exeter Business School at Exeter Chamber's first ever stand-alone business awards.
Ciara Eastell OBE, a Professor of Practice at the University of Exeter Business School, won in the People category at the 2023 Exeter Impact Awards, which celebrate those in Exeter and the greater Exeter area who are making a positive, meaningful, and evidenced impact in driving business success.
At a ceremony on 20 April at the Forge by Winslade Manor, judges highlighted Ciara's efforts in strengthening the connections between the University of Exeter Business School and Exeter businesses.
In particular they praised her work leading initiatives such as the MBA Leading Edge series, the CEO Network, Peer Network and Help to Grow, as well as her coaching of business leaders and mentoring of young people.
Ciara said: "It's been a genuine pleasure to work alongside Exeter's businesses – large and small – over the past 3 and a half years in my role at the Business School. I've always felt that it was vital that the Business School's expertise and knowledge around responsible leadership and environmental sustainability was shared generously with our local business community and that we also learn from the innovation and entrepreneurship that's such a feature of Exeter businesses. It's a genuine honour to have received this award. I would like to congratulate all the shortlisted finalists, who are brilliant examples of the entrepreneurship and collaboration which is such a feature of the Exeter landscape."
Commenting on Ciara's nomination, the judges noted how successful business leaders across the city praised how "Ciara's work has prompted personal reflection and growth in their own leadership skills, leading to positive business impact," adding that "Ciara's warmth, humility, and generosity with her own skills, shone throughout the nomination".
Professor Alexandra Gerbasi, Deputy Pro-Vice Chancellor and Dean of the University of Exeter Business School, said: "We're so proud to see Ciara receive this well-deserved honour. Helping to create a community of business leaders is such an important part of our mission as a Business School and Ciara's great expertise in forging relationships with businesses and helping them build resilience and navigate change is a key component in making this happen."
The University also had two other winners on the night with Sean Tilson, a first-year Business student studying Business and Vice President of the Exeter Entrepreneurs Society, winning the Next Gen Award, awarded to a young person under 30 positively impacting the Exeter region, and Mama Health, a SETsquared supported startup that connects people with chronic health conditions, winning the Business Award.