Report outlines impact of London's fashion habits on greenhouse gas emissions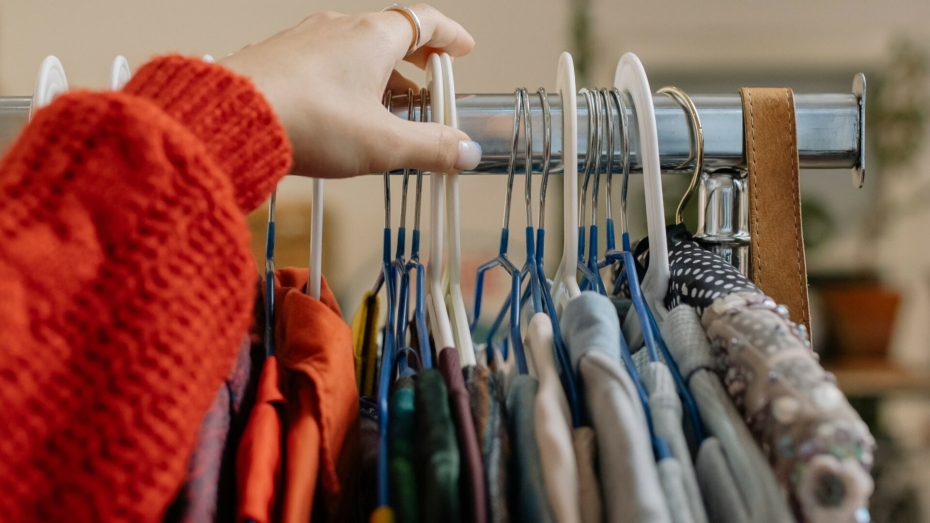 London's fashion-related greenhouse gas emissions could be brought down by 30% if every person living in the capital bought 12 fewer items of clothes each year, a new report has found.
Research conducted by University College London (UCL) and ReLondon funded through the University of Exeter's Circular Economy Hub under the NICER programme, details the impact of London's fashion habits on greenhouse gas emissions.
The report London's Fashion Footprint traces the flow of clothing throughout Greater London's entire fashion supply chain: from imports and fibre processing to fabric and apparel manufacturing through to redistribution and end-of-use waste treatment.
It finds that Londoners acquire 154,600 tonnes of new clothes, or 48 garments each, every year –creating over 2 million tonnes of greenhouse gas emissions annually.
It estimates that if Londoners reduced their new clothing purchases by 30% – by swapping out around 12 new purchases for second-hand items instead, and repairing more of their existing wardrobe – London's fashion-related emissions could be brought down by 30%.
Other findings from the London's Fashion Footprint report include:
• Londoners get rid of 44 items of clothes every year – 40% of which end up going to landfill or incineration.
• The remaining 60% get collected by councils, charities and textile merchants – and although at least 10% of those items get reused within London, around two thirds of them get sent overseas due to a lack of demand for second-hand clothes in the UK.
• 92% of London's clothes are imported from elsewhere, in a global supply chain which is on track to use over a quarter of the world's carbon budget by 2050.
The research uses an innovative material flow analysis methodology that looks at climate impacts through a consumption lens, rather than just detailing production-related emissions.
The researchers say this is vital for big cities as they are net importers of products and services, underlined by the fact that London imports 92% of its clothing – with an overwhelming 87% of the total emissions produced by London's fashion supply chain being linked to those imports.
This is in contrast to the 12% of emissions associated with the comparatively small amount of clothing manufactured within London; as well as the remaining 1% of emissions linked to post-consumer waste management.
Professor Fiona Charnley, co-director of the UKRI National Interdisciplinary Circular Economy Hub and Professor of Circular Innovation at the University of Exeter Business School, said: "This pioneering interdisciplinary research takes an unprecedented deep dive into London's fashion supply chain and the behaviours associated with fast fashion.
"The evidence presented not only uncovers the reality of our material consumption but demonstrates the important role of individuals in enabling a transition towards a circular fashion economy and reduced individual and city-scale carbon emissions."
Wayne Hubbard, CEO of ReLondon, a partnership between the Mayor of London and London local authorities, said: "This report shows the global nature of our fast fashion fixation. The cost of cheap clothing isn't just financial: it has huge environmental and social impacts that are largely excluded from the price we pay for our clothes. But if we buy fewer new clothes, more second-hand and vintage, and repair and cherish what we already own we can all make a massive reduction in our own personal contribution to global climate change."
Read and download the report here.