Academic and artist set for solo exhibition that explores the relationship between land and water
Five years of research, travel and artistic collaboration exploring our relationship to rivers, seas and the lands at their edges is captured in a new solo arts exhibition opening this month.
TerraOceanus will showcase Professor Corinna Wagner's photography and artwork, which depicts ruination and recovery in both the built and natural environment.
The exhibition features sites in the UK and North America, and includes images in a variety of media of collapsed piers and once-grand seaside hotels, derelict industrial plants and fire-ravaged lakeside properties, glacier tourism and abandoned prairie farms.
The exhibition has grown out of Professor Wagner's work with the Time and Tide Bell Project, supported by the UK Climate Resilience Programme and the Natural Environment Research Council (NERC).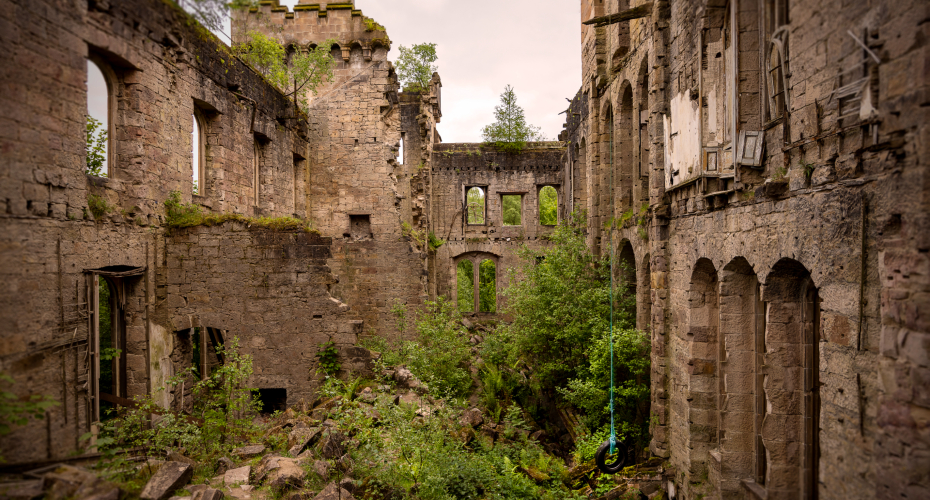 "This is a culmination of five years of travel, writing, and collaboration with other artists and academics on issues around environment, climate, ruins, memory and loss," says Wagner, Professor of Creative and Visual Arts, in the Department of English and Creative Writing. "My work speaks of 'solastalgia': sadness and anxiety about environmental damage to homes, land, rivers and seas. People across the globe are experiencing psychological and social effects – as well as the material realities – of rising sea levels, melting glaciers, drought and fire.
"I'm interested, too, in patterns: movements of people from rural to urban locations, the decline of certain industries such as tourism and farming, and extinctions of ways of life, of habitats and of species. But crucially, this artwork also speaks about possibility: there are rewilded and resurrected landscapes here. Even in the most ravaged places, biodiversity recovery is possible when humans stand back, when ruins are allowed rebirth."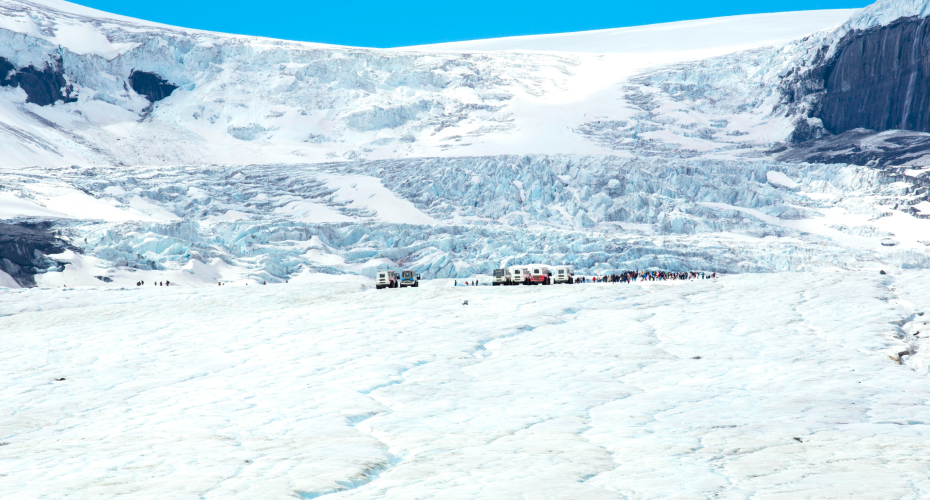 Professor Wagner's practice reflects this emphasis on sustainability and renewability. She works in cyanotype and plant-based anthotype, prints on mulberry paper and cotton rag, processes images in seawater and sand, uses natural beeswax, and paints with oils made from reclaimed waste.
Alongside the visual art, set to be exhibited at the Thelma Hulbert Gallery from 17 June to 12 August, will be a new Time & Tide bell created by artist Marcus Vergette, with whom Professor Wagner has collaborated on the NERC-funded project.
There will also be an adjacent space dedicated to young people in East Devon, delivered in partnership with Honiton Community College and the University, and with funding from Arts Council England. A series of supporting events, including the screening of the film COTIDAL by Devon artist Tania Kovats, will run alongside the exhibition.
"My hope is that people will be inspired to reflect deeply about how we occupy space now and how we might in the future," adds Professor Wagner. "We should question how words like 'progress' and 'development' are deployed. And I hope that the artwork might encourage people to see the importance of in-between spaces, of abandoned things, edgelands, and wild places."
For more information about the exhibition, visit the Thelma Thulbert Gallery website.
More on the Time & Tide project can be found on its website.