Historian set for public talk on the politics of Star Wars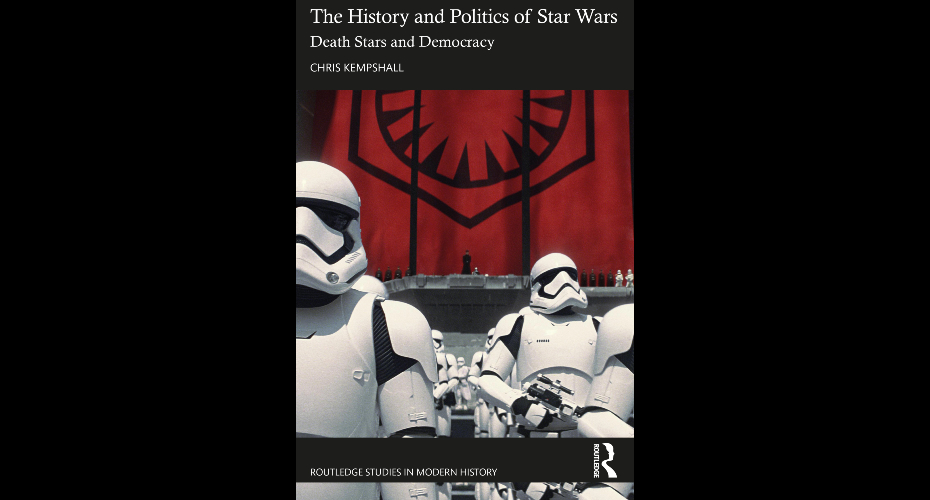 The real-life historical and political events that have inspired and shaped the Star Wars universe will be the focus of a public talk in Exeter later this month.
Historian Dr Chris Kempshall, who authored the first-ever academic analysis of the Disney franchise through a lens of political history, will share his insights on a range of topics, from the influence of Vietnam that permeated the original trilogy, to the more nuanced depictions of events such as the fall of the Soviet Union and the 9/11 terrorist attacks in later films and media.
He will also show how, through the industry of books and videogames that have supplemented the mainline films and television programmes, Star Wars is able to rapidly assimilate contemporary events such as Russia's illegal invasion of Ukraine into its own narratives.
Dr Kempshall, a Postdoctoral Research Fellow in the University of Exeter's Department of Archaeology and History, will be appearing at Exeter Phoenix on Thursday 26 October for the event, entitled 'The History and Politics of Star Wars'.
"The historical and political influences that have shaped Star Wars have always been apparent," says Dr Kempshall. "Creator and director George Lucas was influenced by powerful cultural touchstones in 1970s America, most notably Vietnam, and that is a trend that has continued right through the series.
"Today, we can see some genuinely weird and interesting things being explored in some of the books and videogames of the Star Wars universe, as well as more subtle portrayals of totalitarian regimes, such as in Andor, which does an excellent job of capturing the banality of evil."
Dr Kempshall, a specialist in First World War history, has made a name for himself in this field, principally through his book The History and Politics of Star Wars: Death Stars and Democracy, which was published by Routledge in 2022.
The book explored key influences across the series, including references to Hitler, Louis XIV, Nixon, George W Bush and Trump in characters such as The Emperor; the echoes of the Weimar Republic and the Global War on Terror; and the parallels between the United Nations and the Jedi. It also examined the cultural penetration of Darth Vader, despite the relatively short amount of time he appears on-screen in the original trilogy, and his own lack of a clear ideology.
"Star Wars is something of a cultural weathervane that shows us which way the wind is blowing in America," Dr Kempshall adds. "It is constantly mining historical, real-world events and reimagining them in its fictional universe. So, there is lots we can cover in the talk, and I'm looking forward to exploring some of these aspects and engaging with the audience – both fans of the series and those simply curious about what is going on beneath the surface."
For more information on The History and Politics of Star Wars, visit the Exeter Phoenix website.