World Aids Day: Crowdfunder launched for lifesaving research into deadly meningitis in HIV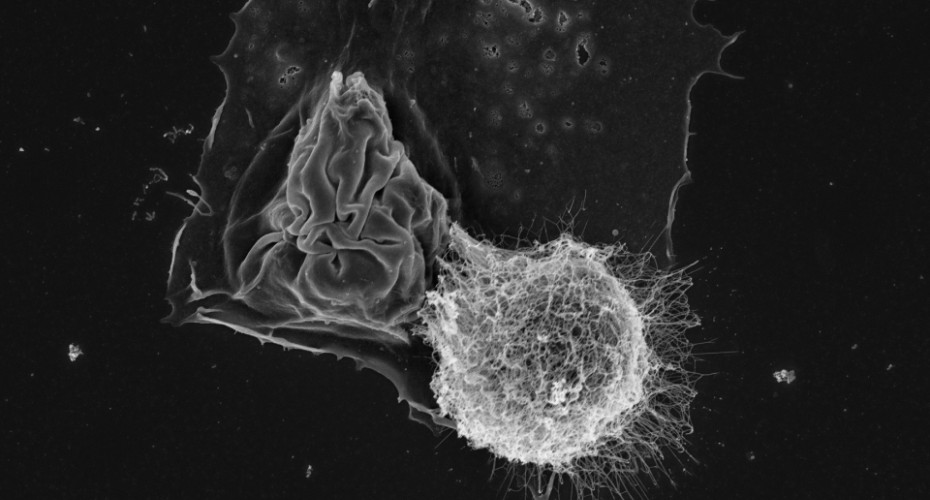 A new University of Exeter crowdfunder has been launched in time for World Aids Day (Thursday December 1), to fund vital research and education aimed at stopping all deaths from a form of meningitis that is deadly to those living with HIV by 2030.
Exeter scientists at the MRC Centre for Medical Mycology are working to improve the diagnosis, prevention and treatment of cryptococcal meningitis, a life-threatening brain infection which is particularly deadly to people living with HIV. Caused by a fungal pathogen that is found in air, most people's immune systems fight it off without harm, but it is often fatal for people with weakened immunity. The infection is most common in Africa and is responsible for nearly 200,000 deaths per year. It is estimated that 70 per cent of people with this disease will die within three months of contracting it.
Now, Exeter scientists have joined forces with the US Centre for Disease Control and others to launch urgent efforts in a bid to end all deaths from this killer disease before the end of the decade. Already, WHO guidelines have been rewritten to recommend improved treatments as a result of Exeter's research, all of which are far more effective and safer for the patient, and more practical and sustainable for hospitals in Africa to use.
Research by Professor Tom Harrison, at the University of Exeter's MRC Centre for Medical Mycology, found that combination treatments using the drug flucytosine can cut deaths from 70 per cent to 25-30 per cent compared to the treatment that is most commonly used in sub-Saharan Africa. Professor Harrison and colleagues also demonstrated that another drug (liposomal amphotericin) could have the same effect if given as just one high dose at the start of treatment – making it much easier to use in African hospitals, where patients often live far from clinics and have difficulties accessing drug treatments.
One of the barriers to tackling HIV deaths from fungal infections in Africa is the lack of opportunity for talented scientists and doctors to study Medical Mycology (the study of serious fungal infections).
Many of the symptoms of fungal disease can be difficult to identify without the right training, and so many are left undetected, resulting in needless deaths. The University of Exeter provides courses on which participants learn how to spot the symptoms and treat the infection – vital if we are to reduce the unacceptably high death toll.
Among those working on the issue is Dr Liliane Mukaremera, from Rwanda. After living through her home country's genocide, she was determined to make a difference, arriving in the UK with little English to study her passion. She said: "I'm so proud to be part of the University of Exeter's MRC Centre of Medical Mycology, contributing to research that will save lives in Africa. My dream is to set up a research group into these diseases in Rwanda – contributing to our crowdfunder could help make that dream a reality."
Professor Harrison encouraged people to contribute to the Crowdfunder. He said: "We urgently need your help to roll out these improved treatments across hospitals in Africa and build up the expertise and research into fungal infections needed to find new treatments."
To find out more and contribute to the crowdfunder, visit University of Exeter crowdfunding with University of Exeter (hubbub.net)