Exeter medical student in panel discussion on diversity to launch Respect Festival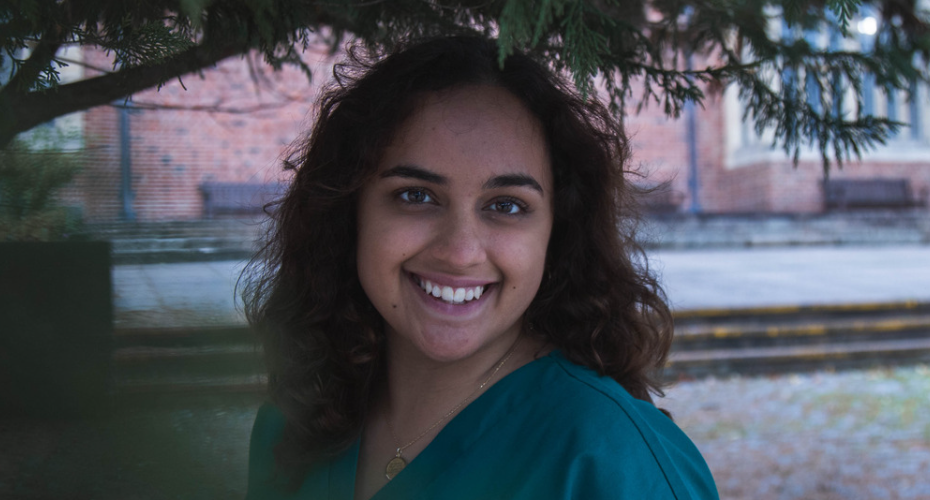 A medical student at The University of Exeter has been confirmed as a guest speaker on a discussion panel at the launch of the Exeter Respect Festival this evening (Thursday 4th May).
Second year student Naabil Khan will speak alongside Exeter alumni Dr Suaad Genem George at the 26th Respect Festival which brings together communities together to celebrate their differences and commonalities.
Dr Suaad Genem George studied Law at The University of Exeter and graduated in 2002 and is currently Managing Director of Exeter Respect CIC.
One of Naabil's ongoing projects is her role as Social Prescription Champion for the South West, where she is working on raising awareness for the benefits, components, and understanding of Social Prescription within the NHS. She is also a writer for DYYV, a student-led news site, covering various medical and social topics, including Bariatric Surgery, Cochlear Implants, and Black, Asian, and Minority Ethnic representation in medical education. Aside from this, Naabil has also presented to the British Medical Association (BMA) and plans to present to the General Medical Council (GMC) on decolonising healthcare.
Naabil is the General Secretary of Muslim Women in Surgery, where she advocates for inclusion within the surgical field and works to diversify education and awareness surrounding Muslim women in healthcare. She is the President of Amnesty International Exeter, where she raises awareness about human rights violations and discusses social issues with committee and society members. Additionally, she has worked as a committee member for UAEM (Universities Allied for Essential Medicines), where she collaborated with others to produce video awareness campaigns for vaccine inclusion and co-organised a UAEM conference in London in 2022.
Nabil also co-hosts the podcast Very Junior Doctors with Chloe Jones, which is self-described as 'A podcast made by med students for med students. We discuss our journey within Medical School, talk to inspirational content creators and have fun along the way.'
Speaking about the event, Naabil said: "I'm delighted to have been invited to join the panel discussion 'Diversity Built Britain'at the launch event of the Exeter Respect Festival.
"I'm extremely passionate about promoting diversity, inclusion, and representation within the medical community and healthcare system and raising awareness of Black, Asian, and Minority Ethnic issues and I am looking forward to marking the launch of the festival in its 26th year."
Exeter Respect is the city's annual celebration of diversity using the performing and creative arts to engage the wider community in saying no to racism and all forms of prejudice and attracts around 20,000 people each year. This year's festival is set to take place on 10th and 11th June.
Shraddha Chaudhary, Assistant Director (Culture and Inclusion) at The University of Exeter said: "Naabil is leading and making a significant impact in promoting diversity, inclusion, and representation within the medical community and healthcare system. Her commitment to creating a more equitable and accessible healthcare system is commendable, and her work will surely have a positive impact on the lives of many."
The launch event is free and open to all to attend, however, places are limited. Tickets can be booked via: https://exeterphoenix.org.uk/events/launch-of-exeter-respect-festival-2023-the-wytches-vendetta/
To find out more about the festival, visit: https://www.exeter-respect.org/