Environment and health pioneer elected as Fellow of Royal Society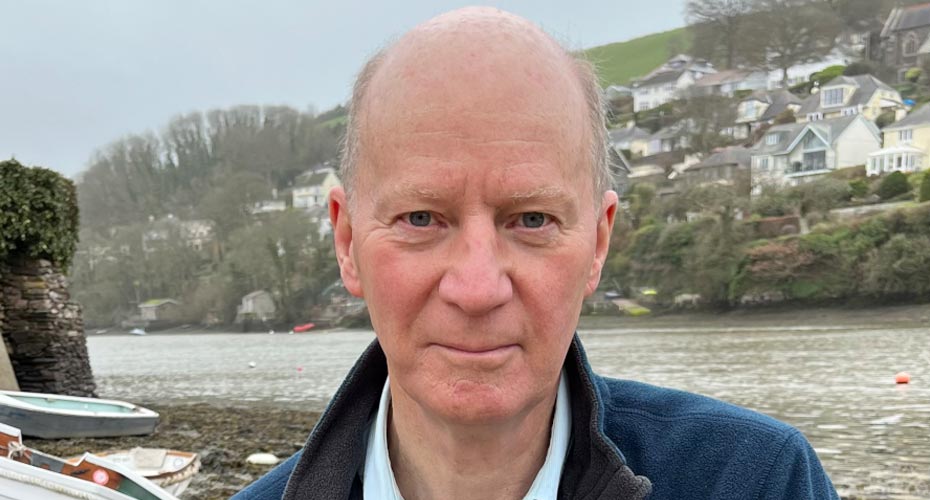 A pioneer of research investigating the complex links between the environment and human health has been elected as a Fellow of the Royal Society.
Professor Michael Depledge CBE, who set up the University of Exeter's European Centre for Environment and Human Health in Truro, said he was "deeply honoured" to be recognised with the prestigious accolade.
Now an Emeritus Professor at Exeter, Mike was awarded a CBE in 2016 for more than 45 years' of scientific contribution. His services include advising the European Union, the World Health Organisation and the United Nations Environment Programme.
Mike said: "Over more than 360 years, the Society's many eminent scientists have transformed our understanding of the World. To be included among their ranks as the Society goes forward is both humbling and exciting."
University of Exeter Provost Professor Janice Kay said: "Huge congratulations to Mike on this well-deserved recognition. He is one of very few scientists to have been able to work effectively across the boundaries of environmental and medical sciences and is widely acknowledged as the leading exponent on the value of the natural environment to human health and well-being. Through his scholarship, leadership, organisational work, and by engaging with the public and politicians, Mike has helped to drive the transformation of our relationship with nature, thereby making a very important contribution to science and society."
This year sees 59 Fellows, 19 Foreign Members and two Honorary Fellows elected, reflecting changes introduced in 2023 which increased the maximum number who can be elected. This will help create a broader and more engaged Fellowship and support the Society's mission of championing excellence in research and science for the benefit of humanity.
The Fellows and Foreign Members join the ranks of Stephen Hawking, Isaac Newton, Charles Darwin, Albert Einstein, Lise Meitner, Subrahmanyan Chandrasekhar and Dorothy Hodgkin.
Sir Adrian Smith, President of the Royal Society said: "I am delighted to welcome our newest cohort of Fellows.
"These individuals have pushed forward the boundaries of their respective fields and had a beneficial influence on the world beyond.
"Among this year's intake are individuals who were at the forefront of the response to the COVID-19 pandemic response, and those working on global challenges, from TB to climate change. They are pioneering scientists and innovators from around the world who have confounded expectations and transformed our thinking.
"This year's intake have already achieved incredible things, and I have no doubt that they will continue to do so. I look forward to meeting them and following their contributions in future."