Celebration event marks 10th anniversary of Environment and Sustainability Institute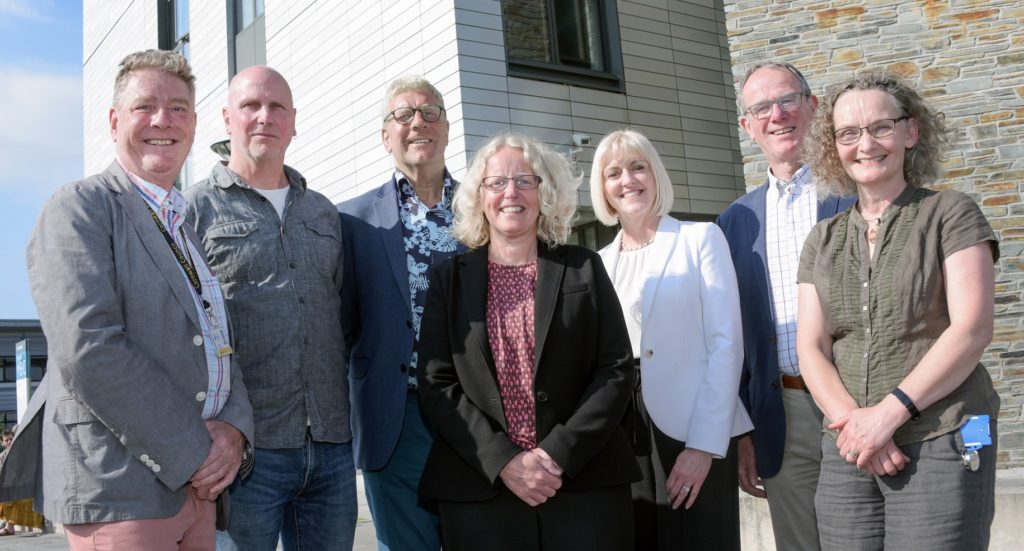 A celebration has been held to mark 10 years since the opening of the Environment and Sustainability Institute (ESI) on the University of Exeter's Penryn Campus in Cornwall.
Staff, students and visitors gathered on Thursday (25 May) to hear about the ESI's achievements and future plans.
The event included an interactive workshop which explored emerging environmental issues and how the ESI can respond over the next 10 years.
That was followed by a celebration party with speakers, food and music.
Speaking at the event Professor Lisa Roberts, Exeter's Vice Chancellor, said: "In an era of unprecedented environmental and societal change, the ESI's overarching aim to provide interdisciplinary solutions to the world's greatest challenges remains rock solid, and we are more committed than ever to seeing this task through.
"There has never been a more critical time for the work of the ESI to be celebrated and supported, and as we reflect with pride on the past 10 years, we should look ahead with renewed confidence to the many achievements we will make together over the coming decade, and further expansion of our activities here in Cornwall."
Kim Conchie, Chief Executive of Cornwall Chamber of Commerce, said: "At the opening of the ESI 10 years ago, I was blown away by the expertise and energy that was being brought to Cornwall.
"It felt then and it feels now so appropriate for Cornwall's values, the closeness to nature that everyone in business feels in Cornwall.
"We're so proud of our place that we work and live in, and I think the ESI has absolutely been fundamental in been keeping us on that track towards a greater future."
Councillor Martyn Alvey, Portfolio holder for Environment and Climate Change on Cornwall Council, said: "I am pleased to say that the ESI has been instrumental in helping us achieve our ambitions, particularly where they relate to our collective responses to the declared climate and ecological emergencies.
"We absolutely need to sustain that level of ambition to make a positive difference before it's too late, and the ESI has helped to make sure that we are using the best available environmental evidence to guide our decisions and actions."