New policy brief proposes intersectoral actions to advance a sustainable and inclusive space future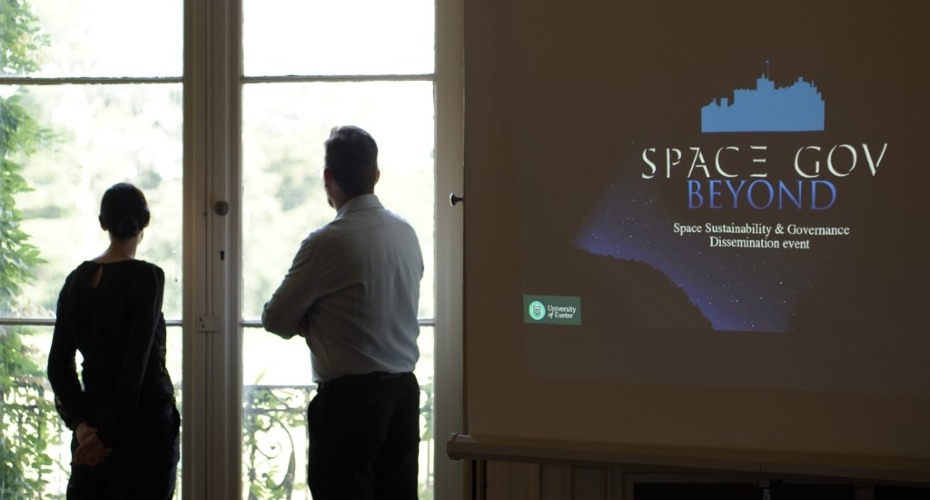 The space sector has reached a crossroads and is facing multiple challenges that could limit its ability to develop sustainable, long-term and collaborative plans for the future.
The war in Ukraine and wider global geopolitical uncertainty, the competition for resources in an increasingly sustainability-conscious world, and the need to support diversity in the workforce are being felt at various governance levels, including in the UK and Europe.
And as private companies jostle with established space actors to put increasing numbers of satellites into orbit, the need to establish an intersectoral global governance framework for the space domain is of paramount importance.
These issues and recommendations are just some of the insights offered by a new briefing document published by the SPACE-Gov project. Led by the University of Exeter, it has drawn together an interdisciplinary group of experts from government, space agencies, industry and academia, to identify common challenges and consider multiple potential scenarios.
"We are seeing the rapid convergence of multiple challenges in shaping recent developments in the space sector, " says Dr Nikita Chiu, Principal Investigator of SPACE-Gov and Senior Lecturer in Innovation Policy at the University of Exeter Business School. "The SPACE-Gov project created the opportunity to consider and address these challenges in a holistic manner. Together with experts from governments and space agencies, we were able to explore and identify intersectoral solutions in building a more resilient and sustainable space future."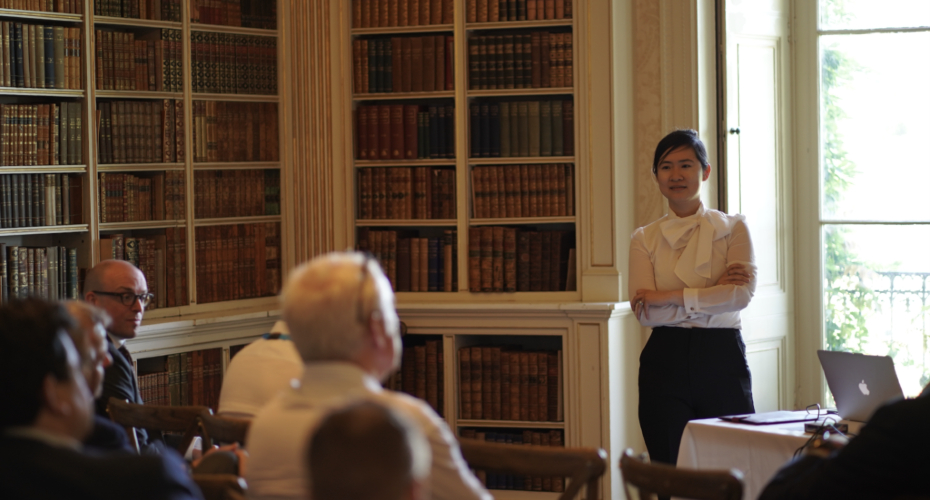 The policy brief proposes a series of actionable recommendations to tackle emergent risks, including vulnerabilities in the European supply chain, the risk of reduced access to space due to the loss of launch options, and challenges associated with the implementation of major multi-year space missions.
Launched at the House of Lords in 2022, SPACE-Gov has brought together different technical and policy experts from European and national space agencies across several engagement events with a view to establishing a long-term network of expertise. The final report, written by Dr Chiu, who is also Ad Astra Distinguished Fellow in Robotic and Outer Space Governance at the Space Engineering Research Center, at the University of Southern California, focuses its key recommendations on three main areas.
The first surrounds the Global Space Supply Chain. It identifies a host of issues such as mounting pressures on raw materials, the risk of reduced space access, and questions over the global financial resilience in realising our long-term space ambitions.
To help address some of these concerns, the project calls for increased recycling and 'urban mining' initiatives for materials such as aluminium. It also recommends a greater focus on 'interoperability' – in other words, moving away from satellites being designed to fit a specific launcher, and more towards adaptable industry standard(s).
The second section looks at the question of Sustainability, and how regulation changes in one area might create ambiguity and complexity for the space sector. It considers the scenario of proposed chemical regulations in Europe that would limit the use of environmentally harmful substances such as BPA and PFAS, but which are present in specialist materials essential for the space sector. The brief goes on to call for greater cross-sector knowledge transfer, and research and development into a servicing economy for the satellite industry to help it adopt principles of sustainability.
The final section considers Global Space Governance, including the risk of conflicts escalating into space and a lack of diversity in the sector's workforce. The policy brief recognises the importance of multilateral dialogue between parties, such as through the Committee on the Peaceful Uses of Outer Space, and proposes support for multi-sensorial technology to ensure that a more diverse workforce might be attracted.
The policy brief was unveiled at a special event at Powderham Castle, in Devon, and was attended by a broad range of interested parties from the space and technology sector.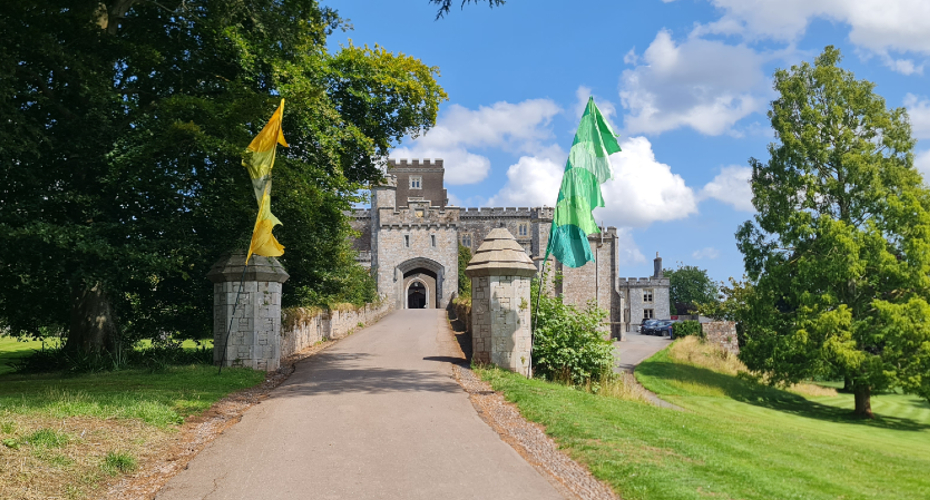 The project will be followed by SPACE-Gov: Senses – Towards a Multi-sensorial Inclusive Space Future to be held at the Devon and Exeter Institution on 13 November 2023 as part of the UKRI ESRC Festival of Social Science.
Dr Ludovic Drouin, Science Attaché at the French Embassy to the United Kingdom, said: "Dr Chiu has put together a major initiative that is extremely timely as space activities venture into a period of renewed ambitions. Ahead of her time and with an ability to anticipate the need of rigorous cross-disciplinary solutions, Dr Chiu has advanced a framework through SPACE-Gov that tackles multiple pressing global challenges in the space domain. SPACE-Gov not only fills an intellectual gap, but also connects and consolidates a new body of work that is desperately needed in a time of uncertainty and rapid technological and policy changes."
Kai-Uwe Schrogl, Special Advisor for Political Affairs at ESA, said: "SPACE-Gov's intersectoral and novel approach transcends disciplinary boundaries, bringing together insights from social sciences, policy and law, and science and technology. The project has produced a very powerful policy brief, which states the problems clearly, and gives tangible and original recommendations. Topics such as space sustainability and supply chain are very broad, but they are addressed with a fresh perspective throughout the project, injecting much-needed dynamics into ongoing discussions."
And Sarah Rodriguez Castillo, Physicist and M&P Engineer at ESA, said: "As a materials engineer, it is evident to me that we will soon face a major crisis in procuring raw or critical materials for the space sector unless we act quickly. Challenges like European chemical regulations, the Russia-Ukraine war or the strong dependency on external manufacturers – that prioritize other interests – should encourage governments and industry to investigate, and invest in, European independence on materials, components and associated processes.
"This pilot initiative with intersectoral stakeholders is a good start from which many beneficial discussions have arisen. I deeply hope that this policy will shed light on these, and other issues, to a larger audience and will motivate further involvement from policy-makers and decision-takers."